Chariot RideAlong Child Bike Seat
---
Thule Chariot RideAlong Child Bike Seat
Classic, safe and easy-to-use reclining child bike seat, taking your daily commutes and family bike adventures to the next level.
Seats

1

Includes

3-point harness, adjustable foot rests, built-in reflector, detachable water-repellent padding, integrated protection wings, DualBeam suspension system, quick-release bracket

Compatibility

[round frames] 28 - 40mm diameter, [oval frames] 40 x 55mm

Recommended Child Weight

[max] 40lb

Claimed Weight

10lb 3.2oz

Activity

commuting, road cycling

Manufacturer Warranty

5 year
Reviews
Q&A
Overall Rating
4 based on 21 ratings
What do you think about this product?
View
Selecting an option will reload the available reviews on the page
3 out of 5 stars
December 3, 2022
A good product that led to a bad problem
I purchased the Thule RideAlong in April 2020. My son was around 15 months at the time and I was very excited about cycling around town with him. The product worked exceptionally well for the first year. It was robust, comfortable for my son, felt very safe, and made cycling so much more fun. Additionally, it was easy to install and required very little maintenance (I would clean it with warm water every now and then, but that was it!). After a year, the left foot strap snapped off. As annoying as this was at first, I will say that I had cycled hundreds of miles with my son when this happened so I figured it was fair wear and tear (I will also say, parenthetically, that my son never kicked his feet around while we cycled so losing the strap didn't cause any safety issues for us--that being said, I could see how this would be a potential problem for others). After two and a bit years of use--which aligned with my son hitting the maximum weight limit of the product as stated by Thule--I stopped using the RideAlong. Oddly, this is when the real major problem of the product became apparent. When I disassembled the RideAlong, I realized that the mounting bracket had squashed the seat tube on my steel bike. I was very shocked to see this, especially considering that I had made sure that I tightened the mounting bracket screws to the correct torque measurements as specified by Thule. (To the extent it is of interest to the reader, I own quite good torque wrenches that I get calibrated every year or so to make sure that they stay accurate for my bike mechanic and maintenance needs so I am very confident that there is no problem with the wrenches. In fact, I do quite a lot of work on my bikes and use the wrenches frequently. I have had no issues with any of the bike components that I used the wrenches on.) The three stars that I give this product is meant to be a reflection about the contradictory nature of this review: on the one hand, the product was very good, but on the other, I was not expecting a damaged bike as a result of its use. Ultimately, because of the latter, I would not recommend purchasing this product. I think Thule need to provide potential customers with a warning about possible bike frame damage as a consequence of the use of the RideAlong.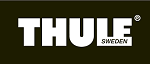 Originally reviewed on manufacturer
5 out of 5 stars
November 19, 2022
Happy with it
We bought this a month ago and have used it several times. I like that the buckle fits over the kids helmet. It seems easy to adjust as we'll be using it with two kids. It's pretty expensive with the recent increase in price but I imagine we will be using it for many years.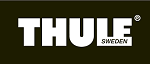 Originally reviewed on manufacturer
1 out of 5 stars
July 20, 2022
Buy a bike trailer
i have bought the tule ride along and Yepp and you have to have a thule bike in order for these products to work ( thule bikes dont exist) You either have a hit or miss when buying child bike seats. Very complicated. Just buy a kids bike trailer and pull them with out worrying about screwing your head (Literally so many screws)
Pt
Pull them in a trailer!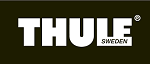 Originally reviewed on manufacturer
3 out of 5 stars
April 29, 2022
Would work if it fit.
This product obviously is very well built. Unfortunately after all the headache of ordering/waiting/trying to find information i came to the conclusion through trial and error that this product (even with the low saddle adapter) simply does not work with a Trek Xcaliber 8 29er. Such an absolute shame. Was really hoping this would work. Another 3-4" with the low saddle adapter and it would have work.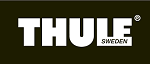 Originally reviewed on manufacturer
1 out of 5 stars
April 28, 2022
Do Not Use With a Carbon Frame!
This product cracked my bike frame. The fact that this should not be used with a carbon bike frame was not listed in the User Manual, so be aware.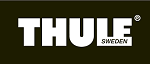 Originally reviewed on manufacturer
5 out of 5 stars
January 1, 2022
Outstanding seat
Best rear child's bike seat on the market, in my estimation. Easy on / easy off for me, comfortable for the grandkids, solidly built; what else is there? Pricey but worth it.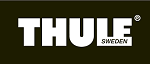 Originally reviewed on manufacturer
5 out of 5 stars
July 19, 2021
Excellent!
This seat is solid and just very well designed. I expected my daughter to be nervous in it but she was not. She just kept saying "more".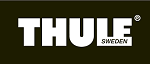 Originally reviewed on manufacturer
1 out of 5 stars
July 15, 2020
Harness fails
Good seat except we recently had a minor bike accident and my 2 year old fell out of the seat on to the ground because the harness failed. Basically the strap broke during the fall and when we got up he was on the ground. Poor guy has a bruise and a scrape on his elbow. Feel like maybe it's time to rethink this design.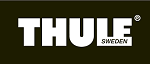 Originally reviewed on manufacturer
3 out of 5 stars
July 14, 2020
Needs chest buckle strap - Strong Product Otherwis
I have a fat tire bike(Mongoose Malus) so positive clearance from wheels was crucial. After initial installation, the seat had contact with tires once loaded, so bought the Low Saddle Adapter to gain about 3 more inches in seat height. The width opening for the fat tires was perfect. I have used the RideAlong with my two year old for about two month. The recline feature is great, it is easy to assemble and it is very convenient for quick removal. Unfortunately the child seat as such is missing a key safety feature, which is the buckle strap across the chest, which prevents kids from slipping their arms out of from harness. Luckily any type of chest strap will help solve this issue(I used one from an old car seat we had), but for the price point, it should be included in the RideAlong.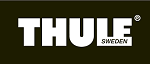 Originally reviewed on manufacturer
5 out of 5 stars
May 8, 2020
Excellent choice
Before we purchased this seat we watched YT and did research. We decided to go with this model vs the older one. You can adjust the angle of the seat, the straps are soft and are more comfortable for a kid. It's easier to adjust the straps comparing to the older model. The back part of the seat supports neck for a long time ( unless your child is very tall). The seat is very easy to install. It took a while for my husband to get used to extra weight on the back. Very pleased with this purchase. Hopefully it will last for a long time for other kids to enjoy.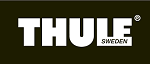 Originally reviewed on manufacturer
Need Expert Advice?
Our Gearheads Can Help