Free 2-Day shipping on orders over $50. Learn More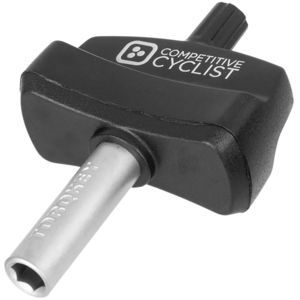 Free gift with purchase!
Torque Tool
Details
Simplify.
Carrying your bikes to the trailhead shouldn't inspire sighs of dread ahead of a weekend about to be spent on world class singletrack. If it does, you're doing something wrong. Load your line-slaying babies onto the Kuat Sherpa 2.0 Bike Rack and simplify your packing routine so you can get to your destination and snag a campsite before sunset. As long as you aren't shuttling DH or freeride monsters around, the Sherpa will support two bikes, up to 40lb each, and it features a foot-actuated pivot lever that you can use to unfold the rack if your hands are full. This year, Kuat modified the design to create more space between bikes—14in—so they both have plenty of personal space to keep the peace on longer trips.
A two-bike hitch rack that carries up to 80lb
Includes semi-integrated lock for security
Foot lever allows you to fold rack down hands-free
No-tool assembly saves time and stress
Item #KUA000G
Tech Specs
Compatibility
up to 47in wheelbase, up to 3in tire
Manufacturer Warranty
lifetime
What do you think about this product?
Have questions about this product?
Best Rack I've Used
Familiarity:

I've used it several times
This is the best rack that I've used throughout the years. The look is great, and the functionality is even better. You can tell that these racks are made from high quality materials and are built to last.
Fantastic
Familiarity:

I've put it through the wringer
I have been using the Kuat Sherpa 2.0 for the past 6 months. This bike rack is so easy to use and helps keep my road bike completely safe and secure. Exceedingly simple to use and the foot release is awesome. All my biking friends ask about it.
So Good
Familiarity:

I've put it through the wringer
Kuat Sherpa 2.0 is awesome! Looks good. Easy to install/assemble. Holds your bike securely. The features I really like about this compared to other options is it has a wheel tray that folds up and looks sleek when not in use. Also, you can fold it down using one hand(with your foot on the lever). Folding it back up can also be done easily with one hand and a little knudge from your knee. Lastly, although I have not used this function yet, I think it is pretty cool that while a bike is loaded you can fold the rack away from the vehicle to access the trunk a little easier.

For assembly I passed over the written instructions and YouTubed it. There a a couple good assembly instructions on there that are much easier than following written instructions.

Great product!
Great Improvements
Familiarity:

I've used it several times
I own the previous generation of sherpa rack and didn't think it could get any better. Now that I've tried the 2.0 out, I realized how handy the foot-release is and how much easier this one is to put together. I also really like the new side-trigger release.
ditch the roof rack
Familiarity:

I've used it several times
After using roof racks on my wagon for the last 1.5 years I made the switch to a Sherpa 2.0. Most hitch racks are not very aesthetically pleasing but the Sherpa is downright easy on the eyes. Assembly is easy, just be sure to have a look at the the directions before taking all of the parts out of the box. As long as you aren't riding a fat bike or have an extra long wheelbase, this is the rack.
Sleek
Familiarity:

I've used it several times
Kuat racks not only work better then other racks on the market they look better too. I love the sleek look and design on this product as well as the functions. The ability to tilt the rack down, with bikes on it, and still open my hatch back.
Well engineered & built to last
Familiarity:

I've used it once or twice and have initial impressions
I was leaning towards the NV 2.O rack but since our car (Kia Soul) only supports a 1 1/4 hitch I didn't need all that steel and weight since only 2 road bikes will every adorn the Soul. Don't get me wrong, if I had a 2 inch hitch and needed to carry 4 bikes then then the NV would be my choice. Kuat has done a first rate job with this new Sherpa design. They included everything from the bike lock to the lock for the hitch so no one walks off with your bike rack. There is even an anodized bottle opener key ring (very nice touch). The rack is easy to operate & at 30-ish pounds, not too heavy for my wife to lift. My only slight warning is the assembly was a little challenging because the parts are so precisely manufactured (not much wiggle room). This all adds up to a purchase that will last a lifetime.
We use this bike rack to hold our MTBs on the front of our van, and I never worry about the stability. Well made and trustworthy
Better than the NV
Familiarity:

I've used it several times
This rack is awesome. I used to own the NV rack but had to sell it when my new vehicle had a larger hitch. I loved the NV but I'm glad I went with the Sherpa this time. It's much lighter and still holds my 29er with ease. It doesn't have the maintenance stand but I don't miss it. The only thing the NV has on the Sherpa is the locking system, the Sherpa has a separate cord that you have to run through the frames and lock into the stand as opposed to the NV's built in cords
Solid rack
Familiarity:

I've used it several times
Very sturdy, easy to use, easily secure's to hitch, easily secures bikes with integrated lock. Easy to put together and follow build instructions, there are 4 screws total, not rocket science. Already drove over 1000 miles with 2 bikes and rack was solid. Definitely recommend.
Installation is pretty brutal
I consider myself handy with an allen wrench, and have done more than my fair share of Ikea assembly. The Kuat Sherpa 2.0 tested my every nerve though in trying to get it assembled.

For your own sanity, ignore the assembly video on their site, and pour yourself a beer and give yourself an hour. The included instructions are directionally correct, but missing a few steps.

What the instructions don't show for example, but becomes common sense after 20 minutes of cursing, is that there's a plate to screw the bolts into. You just have to line it up with the bolts, and then they're fine. I had a huge challenge with the 'rear tray bolt,' so make sure that you have a hammer with you to help ease it in place.

Ditto for the 'hitch bolt.'

All in all, I'm pretty disapointed that a product which is so expensive could be so challenging to assembly. Poor job.
Everything you need nothing you don't
Familiarity:

I've used it several times
Kuat just does it right. super functional light weight easy to assemble and install and remove. It is so lightweight that its super easy for me or my wife to remove or install. The foot release makes it easier to drop the rack and open the wagon hatch. Loading and unloading bikes so easy.

The tightening system is perfectly place and so easy to adjust it makes locking down the rack a breeze. There are some limitations to bike size but it does everything I think i will ever need.

Best bike rack i have ever owned by far!
Looks great, does the job
Familiarity:

I've used it several times
Not your top of the line rack, but it looks like it is. It's super functional, very secure and carries a lifetime warranty. If you wanna save a little money but still get a very nice bike rack, this is the rack to buy.

Kuat Sherpa 2.0 Bike Rack
My first Sherpa got destroyed after an accident, when time came to replace it I decided to go with Sherpa again..

Light weight, looks goods, easy to use and super secure..What not to like.
Looks Great, Keeps Your Bike Secure
Familiarity:

I've put it through the wringer
Kuat really knows how to design a good looking rack. That was my main reason for going with this one as I didn't want a bulkier looking ones such as the NV 2.0 or the Thule T2 Pro. Easy to install and very light for ease of removal when you don't need it. Provides plenty of clearance, with bikes on, to open the hatch of my Subaru when set in the down angle position.

Now with the bad... it really doesn't fit anything bigger than that a 47in wheelbase. Even at max wheelbase length it is a tight squeeze. With the way it is designed when you have the longer wheelbases it fits kind of wonky. Wish the front tire fold up stop was adjustable so you could play with the positioning with the bike. I think Kuat really missed it with this part.

Even with this small issue the rack was secure for more than 2000 miles in 2 months and was worry free with road trips to and from UT to CA. If you have more questions about the rack please feel free to reach out to me.
Trunk Access w/ Push of a Lever
It's so easy to use this rack! Kuat's 2.0 improves upon all the areas of weakness of the very popular and successful 1.0, which wakes the 2.0 a friggin dream! From the front-accessible cable locking point, to the easy-to-access lever for folding up or tilting back, and collapsible wheel cages, the Sherpa 2.0 will make you very happy. Pictured here on my '09 Honda CRV.
Kuat does it again!
Familiarity:

I've put it through the wringer
I had the original Sherpa and it was the best hitch rack design that I had seen for a smaller car; the Sherpa 2.0 improves upon all of the small complaints I had with the original.

Everything folds up small enough that nothing makes contact with the back of my car anymore (rather cars as I have 2 of these racks now).

For such a light rack, it has done a great job of hauling mountain bikes, and is supremely secure. The new lever to allow the rack to lower so you can get into your rear hatch is also significantly more robust and has a very positive feel.

The lock redesign is also aces; much easier to use and access.

So far, I have zero issues with the new rack, and am absolutely floored by the quality and thought that went into this.

Bradley Gehrig
Customer Account Manager
Office: 801–204-4541
bgehrig@backcountry.com
Rear mount racks rule
Familiarity:

I gave it as a gift but have feedback to share
Never put bikes on your roof again....this model is super light but still burly, very easy to assemble, and works great.
Is the Kuat Sherpa 2 expandable to 4 bikes, like the NV? If yes, does it use the same extender as the NV or does it have it's own (I could not find a Sherpa 2 extender for 4 bikes).
Hey John - There is no add-on extender for the Sherpa 2.0 so it can carry 4 bikes. I would recommend you go for the NV 2.0 if you need to transport that many bikes. Feel free to contact me directly with any additional questions on Kuat or any other bike racks. - Kyle L. - Expert Gearhead