Expedition Perks
The Higher You Climb, The Bigger The Rewards
Explore More, Score More
Your Rewards Cache

For every 500 points you earn on eligible purchases, you'll get $5 in rewards to spend on gear for your next adventure.

x2 Points

Double the points (and double the send) when you shop Backcountry Gear & Apparel, Stoic, and basin + range.

Birthday Stoke

Celebrate with an exclusive discount! We'll gift your code early so you can gear up for your big day.

Meet Your Gearhead®

Our in-house experts have the latest intel on outdoor gear. Make it to our Switchback or Summit tier to enjoy even more personalized access.
Enjoy Your Perks Wherever You Play
Familiar with our sister site, Competitive Cyclist? Earn points and spend rewards whether you shop there or at Backcountry.
Your Perks, Mapped
How to qualify
Free to join!
Spend $200/year
Spend $1,000/year
Points earned per $1 spent*
5
10
10
Birthday coupon
10% off
15% off
20% off
x2 points on Built By Backcountry
Member exclusives
Free returns
Gearhead service
Standard
Elevated
Personal Gearhead
*points earned on eligible items only
Ready To Start Your Expedition?
Create Your Account

It's free! Sign up below, chat or call a Gearhead at 1-800-409-4502, or pop into one of our stores for in-person Gearhead service.

Start Earning

Nearly every purchase means points for you—it's that easy. Level up to Switchback or Summit and you'll earn rewards even faster.

500 Points = $5

Gain a $5 reward for every 500 points you earn—then spend your rewards on just about anything you please!
Start Earning Rewards
More Perks To Get You Out There
Free Shipping

Save that cash for more gear! Spend $50 on any order and we'll get your stuff to you free of charge. (Some exclusions apply)

Personalized Expertise

Our Gearheads eat, sleep, and breathe the outdoors. Get Elevated Gearhead service when you level up to Switchback and your own Personal Gearhead when you reach the Summit.

Exclusive Views

Enjoy perks only available to Expedition Perks members, including limited-edition gear, special events, and member meet-ups.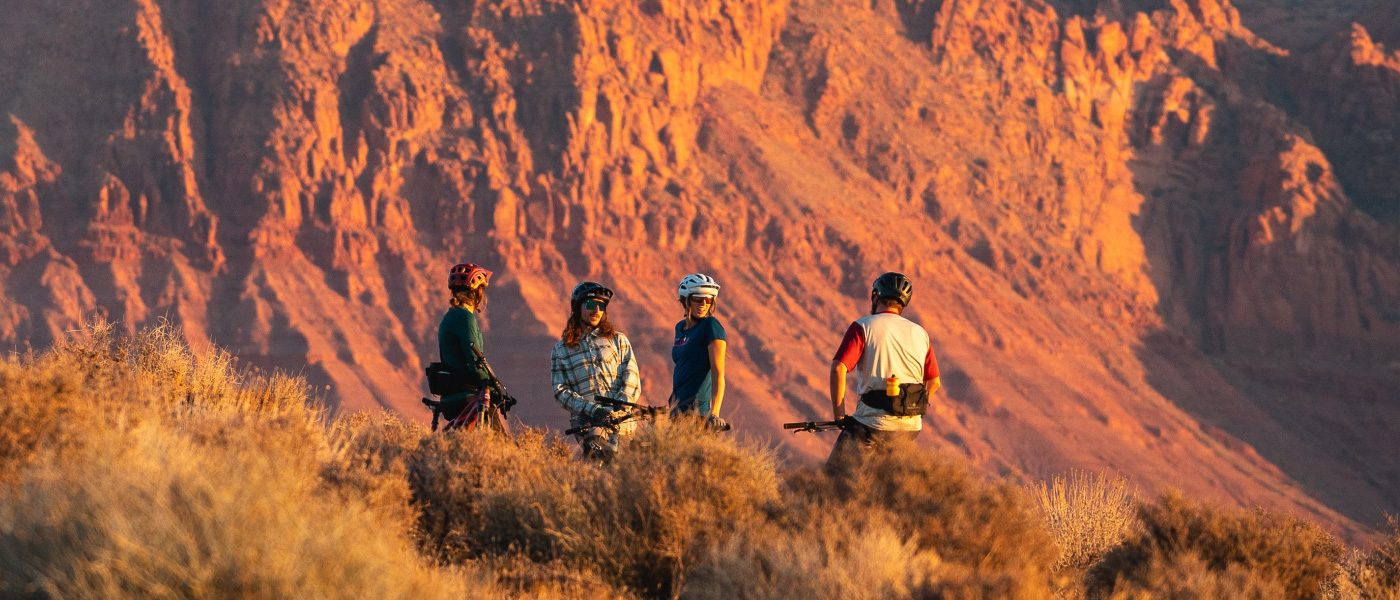 Frequently Asked Questions
How does the birthday offer work?

Enroll in the program at least three weeks before your birthday, provide the date (just the month and day!), and we'll send you a special discount based on your tier level. The discount code will come in an email about two weeks before your birthday and is one-time use only. If you forgot to add your birthday when you enrolled, contact a Gearhead to add it for you. Once you add a birthday, it can't be changed. See terms and conditions for additional details.

See

terms and conditions

for additional details.

How do I earn points?

You'll earn points on eligible full-price purchases from Backcountry.com, CompetitiveCyclist.com, and Backcountry retail stores. To get credit for your purchase, make sure you're logged into your account when ordering online, or provide the email address associated with your account to a Store Associate when purchasing at a Backcountry retail store. There's no limit to the number of points you can rack up over a period of time—the more the merrier! But there is a cap on how many points you can earn on a single order: 25,000.

When do points show up in my profile?

Expect to see your points in your profile after all items in your order have shipped or your retail purchase is completed (typically within 24 to 48 hours). Points will initially appear as pending, and switch to active 30 days after your order has fully shipped or 30 days after your retail purchase.

Where can I learn more about the program?

Check out the full program terms and conditions

here.

Will my rewards expire?

Yes, rewards expire 90 days after they're issued.

How can I move up tiers?

Keep growing your gear closet! Pretty much everything is on the table. Even if something you purchase isn't eligible to earn points, the money you spend still counts towards your next tier. The only exceptions are donations, gift cards, shipping, taxes, and other fees. Spend between $201 to $999 in one calendar year (January 1-December 31) to get to Switchback and spend $1,000 + in one calendar year (January 1-December 31) to get to Summit. If you qualify for Switchback or Summit status between January 1 - December 31, you'll enjoy that status for the entire next calendar year. See our tier and rewards table for the benefits these tiers deliver.

What happens to points when I return all or part of my order?

Those points are adjusted accordingly or removed from the total shown on your account page. For example, if you returned a $25 order and are earning 5 points per $1 spent, 125 points will be deducted from your profile. If you're earning 10 points per $1 spent, then 250 points would be deducted from your profile.

How does Expedition Perks work at Backcountry retail stores?

If you're not a Member, you can enroll in Expedition Perks at all Backcountry retail stores. Just grab a Store Associate to show you how! If you're already a Member, provide the email address associated with your account to a Store Associate at checkout. You can earn points on eligible purchases and redeem rewards at all Backcountry retail stores.
Premium Outdoor Gear & Clothing
Shop by Category