sale
$179.99
$199.99
10% Off
Free 2-Day shipping on orders over $50*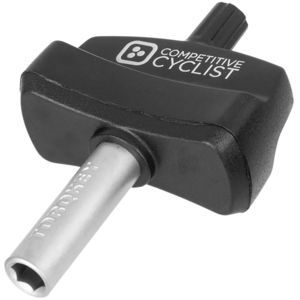 Free gift with purchase!
Torque Tool
Details
Take the show on the road.
If you are the pit crew for your team, Feedback Sports makes lugging a heavy work stand around one less thing to worry about. The tubes are 6000-series aluminum that have been shaved in weight by reducing the amount of material used. In fact, the stand weighs a mere 10.6 pounds and is only 37" long when folded. The stand holds up to 85lbs and its tripod-designed legs provide a stable base. To hold your bike, Feedback Sports uses its Slide-Lock clamp with a quarter-turn open/close action, which has 360 degrees of adjustability. The clutch holds the bike securely without crimping the tubing. Its height is adjustable from 42 to 71 inches.
6000-series aluminum
10.6lbs
Slide-Lock clamp with quarter-turn open/close
Item #USS0004
Tech Specs
Material
anodized aluminum
Folded Dimensions
168 x 127 x 937 mm
Recommended Use
road biking, mountain biking
Manufacturer Warranty
3 years