---
Why We Like The Black Diamond Fuel Ice Tool
For technical ice routes, we pack along the Black Diamond Fuel Ice Tool. Hydroformed from a single piece of aluminum, the shaft is ultralight, strong, and stiff for efficient swings. The reverse-curve Fusion pick gives us reliable performance on steep ice routes, while the adjustable grip helps us get that made-for-us fit. Equipped with a blunt, rounded spike, this tool won't stab or catch as we climb yet remains helpful in building anchors.
Details
High-performance ice tool for dry tooling and sending ice
Extended aluminum shaft provides reliable responsiveness
Technical pick for a confident bite on steep rock and ice
Offset rubber grip for a secure hold and leashless performance
Spacing washers help you adjust the pommel for a perfect fit
Removable, clippable spike lets you customize your setup
Item #BLD006E
Material

[shaft] hydroformed aluminum, [pick] chromoly steel, [head] stainless steel, [grip] co-molded rubber

Length

50cm

Rating

T-rated

Leash Included

no

Claimed Weight

1lb 6oz

Manufacturer Warranty

limited 1 year

Activity

ice climbing, dry tooling
Reviews
Q&A
Overall Rating
4.5 based on 18 ratings
What do you think about this product?
View
Selecting an option will reload the available reviews on the page
5 out of 5 stars
September 18, 2023
Beast of a tool
Toughest one out there. If a little heavy. Most definitely worth it for more sport-y missions. Waiting for the hammer option to come back in stock so I can grab my second

Originally reviewed on blackdiamondequipment.com
5 out of 5 stars
July 3, 2023
Really well balanced!
Finally I got to try them here in north Patagonia, San Martin de Los Andes and they felt really good! Good balance between weight and performance!

Originally reviewed on blackdiamondequipment.com
2 out of 5 stars
August 27, 2021
Skip
Familiarity:

I've put it through the wringer

Weight:

null
I've tried many of the ice tools currently on the market (Nomic, Cobra, Viper, X dream, North Machine, Tech machine, Quarks, Raptors, and the Fuel). The Fuel was by far my least favorite for several reasons. I had tremendous difficulty getting good sticks with it. Every other tool I've listed above was much better even if just using for a lap or two. Additionally I had considerable issues with the single bolt holding the pick work loose, as well as the hex bolt for the handle working loose. This happened several times, to the point that I started bringing hex tools to tighten them between laps. Ultimately I lost confidence in these tools, especially on lead, and so parted with them. Recently I borrowed a pair for a lap, wondering if maybe I just hadn't given them a fair chance. 35 meters later, the pick bolt loosening and tons of poor quality sticks later I vowed to never again swing a pair. Notably BDs latest tool (the reactor - which I haven't swung yet) goes back to a more reliable two bolt head for the pick, and the handle adjustment abandons the single hex bolt in tension from the fuel. I would recommend any of the other tools I listed above over this.
5 out of 5 stars
February 17, 2021
My go to Ice tools for the Ouray ice park! Mixed, vertical ice, or even steep approaches. These tools do it all. They are light, protect your knuckles, you never lose them in the snow, and they are photogenic! Thanks black diamond.
Originally reviewed on ExpertVoice.com
5 out of 5 stars
January 28, 2020
One tool for everything.
I like simplicity. One set for dry-tooling and all sorts of Ice climbig. That's BD Fuel. They are not ideal on low angle Ice, but that doesn't matter - my bodyweight is on my crampons anyways. The curve of the shaft gives me feeling of safety when hooking. Swing is specific to more agresive tools as I assumed. I took me 2 days to get used to that. I haven't found any downsides for dry-tooling. They are strong and predictable.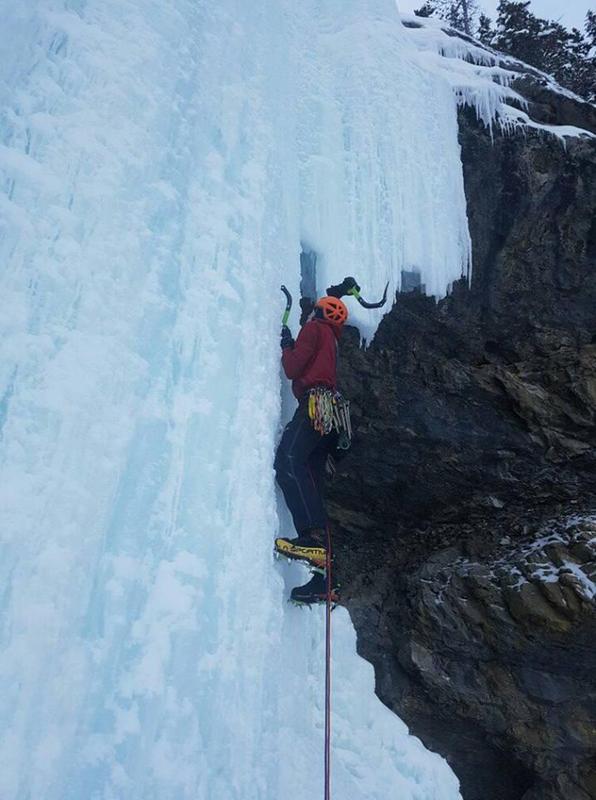 Originally reviewed on blackdiamondequipment.com
5 out of 5 stars
January 16, 2020
Swing is king
Felt great swinging these and the angle ratio is really good. Pumpels & grip are also placed pretty well. Get rowdy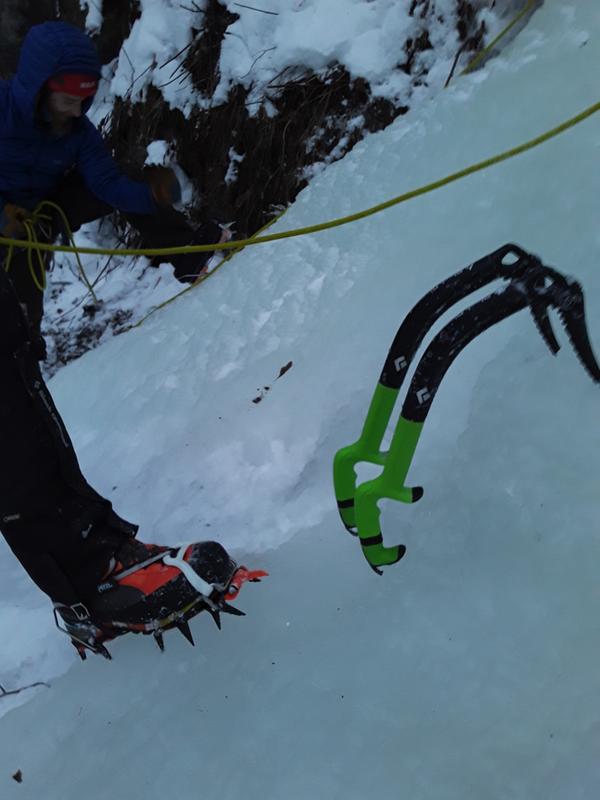 Originally reviewed on blackdiamondequipment.com
5 out of 5 stars
December 6, 2019
Excellent for ice and mixed
Picked up a pair last season to compliment my Cobras. Took some mileage to adjust to the different swing on ice, but so far loving them on both mixed and pure ice. As stated previously, they feel like what you want out of a winter tool - solid, burly and can stand up to abuse. Adding the spacers to the grip allows for proper adjustments on hand size, which I find nice depending of temps/glove thickness. Nicely balanced overall, and really enjoying them.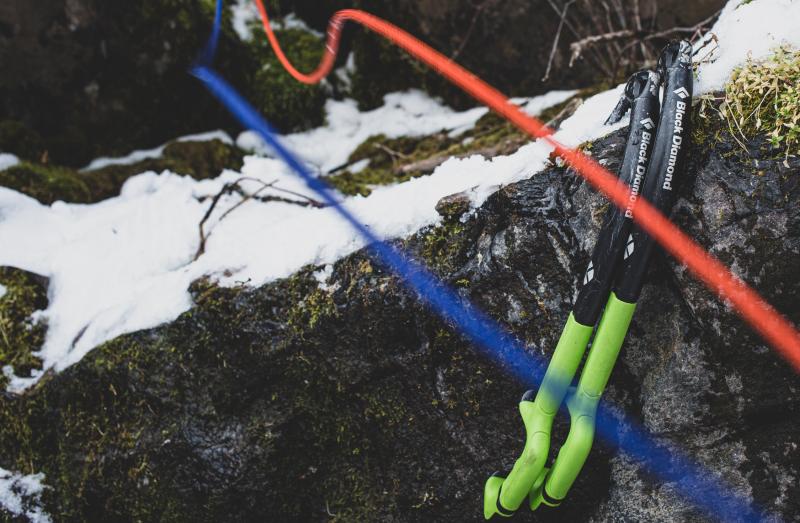 Originally reviewed on blackdiamondequipment.com
5 out of 5 stars
April 1, 2019
There are great mixed climbing tools.
I bought these tools specifically for mixed and dry tooling climbing. They are among the best for that. They are stiff and have excellent reach. It is easy to move your hands up and down the shafts. The mixed climbing picks are strong and reliable. They are not the best for pure ice climbing, however, and I prefer to climb ice with the cobras.

Originally reviewed on blackdiamondequipment.com
5 out of 5 stars
January 16, 2019
Good for the hard stuff
I've been using the Fuel for 3-4 seasons now. Climbing up to WI7 and M10 with them. They are as good as any other tool for hard climbing but have substandard performance on lower angle ice. These are not the right tools for you if you're climbing anything other than hard mixed or vertical ice, they just don't penetrate hard ice well when the angle is low. I miss the hammer, and my tools are really banged up on the back from placing pound-in gear, but they do work fine for pounding anything other than pins. Also, you want to use the Ice+ pick and it must be de-tuned before it works well. I just expect some pick bounce until approximately 1/8-1/4 inch of metal is removed. Just stay close to the factory shape when sharpening your picks and you can't go wrong. The grip on the Fuel is awesome.

Originally reviewed on blackdiamondequipment.com
4 out of 5 stars
December 29, 2018
First Time Use
Just bought the Fuels and Vipers and got out this week on some thin ice and mixed routes in NH. Fuels worked well on the ice and rock. The thin ice caused some tip damage from contact with rock underneath but easy to file back into a sharp point. A gentler swing would have helped avoid tip damage. The grips allowed for good sticks when reaching up over bulges.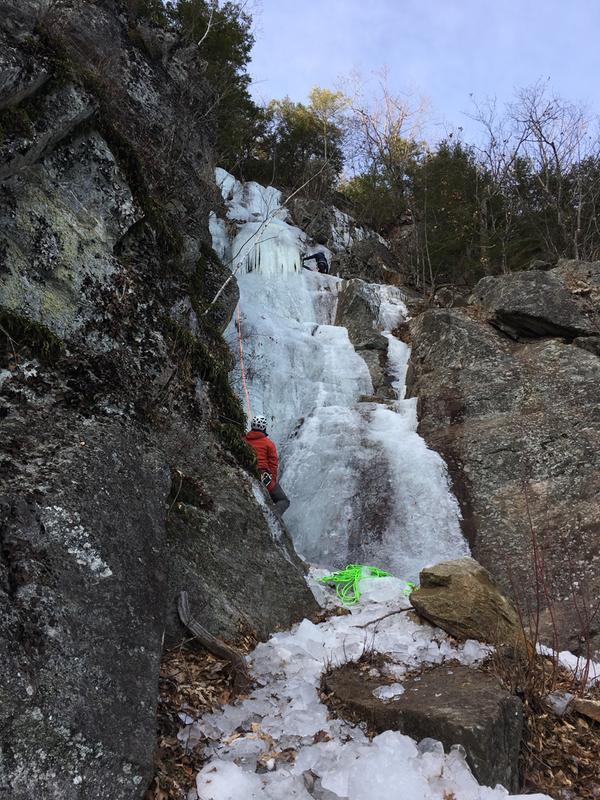 Originally reviewed on blackdiamondequipment.com
Need Expert Advice?
Our Gearheads Can Help
California Proposition 65
Cancer and Reproductive Harm - P65Warnings.ca.gov