Subterra Carry-On 40L Bag
---
Why We Like The Subterra Carry-On 40L Bag
Nothing derails a vacation like the airline losing your luggage, but you also don't want to end up severely short on supplies just because you wanted to avoid checking a bag. Thule has a travel solution for you in the form of the Subterra 40L Carry-On Bag. It's designed to fit in an overhead bin while maximizing space so you can take advantage of every allowable square inch of space.
A mesh divider in the middle keeps your clean and dirty clothes separated as the trip goes on, and the removable laptop sleeve keeps your computer within easy reach during long flights. Stowable straps give you the option to carry it as a shoulder bag or a backpack for easy toting as you make your way around foreign cities. Thule also added a pass-through sleeve on the back panel that lets you stack this bag on the handle of your rolling luggage when you have a lot of gear to haul.
Details
Travel bag designed to maximize space
Fits most airlines' carry-on requirements
Stowable straps let you carry it as backpack or shoulder bag
Laptop/tablet sleeve can be removed
PowerPocket keeps cords and chargers organized
Mesh divider keeps clean and dirty clothes separate
Pass-through strap lets you attach it to rolling luggage
Item #THU004J
Material

800D nylon

Volume

40L (2440cu in)

Backpack Carry

stowable straps

Pockets

1 removable laptop/tablet sleeve, 1 PowerPocket

Carry-On

yes

Dimensions

8.3 x 13.8 x 21.7in

Claimed Weight

3lb 8oz

Activity

travel

Manufacturer Warranty

limited lifetime
Reviews
Q&A
What do you think about this product?
View
Selecting an option will reload the available reviews on the page
5 out of 5 stars
September 23, 2023
Thule Subterra
The perfectly sized bag for short trips or carry-on bag. Well constructed, quality materials. Plenty of space and convenient pockets for easy access. The separate laptop sleeve is great as a stand alone laptop/office bag, or separate for additional items. This is my new go-to weekend/over night bag.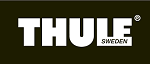 Originally reviewed on manufacturer
5 out of 5 stars
August 4, 2023
My go-to travel bag
I don't have any cons of the bag so far. I have been using this bag for 2 years or so. i have flown, gone backpacking and road trips with this bag. it holds SO much! it is definitely capable of taking you on any short adventure. I have been able to pack 4-6 days in this bag several times. The outside is durable and these zippers will take a beating.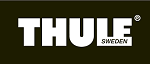 Originally reviewed on manufacturer
5 out of 5 stars
June 12, 2023
Best bag ever
I had a lot of backpacks, bags and this one is the best. Lot of place and you can use different kinds of straps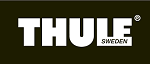 Originally reviewed on manufacturer
5 out of 5 stars
June 4, 2023
Really good quality
Bought it a month ago, felt in love with the product!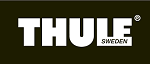 Originally reviewed on manufacturer
4 out of 5 stars
April 1, 2023
Love it but needed to purchase cart
I've had this bag about 4 years now. I adore it and have done 10-day trips (with 1 load of laundry at day 6). Extremely well-thought out - love the laptop sleeve and pocket in particular. I put the shoulder strap on laptop sleeve to head to meetings at my destination. However, once your laptop is added, the bag is so heavy that carrying any distance as tote or backpack is not very feasible. I ended up buying a little luggage cart when I had a (bag-unrelated injury) in Chicago and carrying it went from infeasible to impossible. So far no one has objected to it as carry on with bag and wheels. If you're up for a luggage cart , it's an excellent travel bag.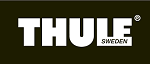 Originally reviewed on manufacturer
5 out of 5 stars
March 5, 2023
Very useful piece
Lightweight, functional, many pockets, laptop sit nicely inside. It's a bit too big. Because I am a short person. Simple look. Just love it.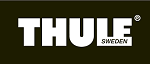 Originally reviewed on manufacturer
5 out of 5 stars
January 3, 2023
Versatile
Just traveled using this bag and we are so excited to get the matching roller suitcase. We love the versatility this bag provides as a duffle bag and a backpack. There are so many engineered features that we didn't even know we needed but now use and enjoy. I recommend this for anyone who travels frequently. There is enough room to bring all your work related belongings as well as some extra clothes that might not fit in your suitcase or as an alternative to a carry on suitcase!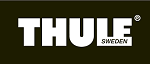 Originally reviewed on manufacturer
5 out of 5 stars
January 2, 2023
Great Carry-on luggage
It is an "all-terrain" and "all-in-one" suitcase. The size of this is perfect to carry in the cabin of all airlines. Since it is not rigid, it is less damaged in the cabin compartment. Something that I like is that it may seem like a backpack, even if the flight is full you can take it with you, which is not always the case with the traditional "Carry-on" that sends it with luggage.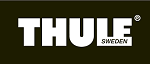 Originally reviewed on manufacturer
4 out of 5 stars
December 17, 2022
Well thought out
I bought this recently for both domestic and international travel. I wanted something that could easily be worn as a backpack or duffle bag in case I already had a daypack on my back or hung over my shoulders in front of my torso. The bag has a solid structure and is simple in design; it's carry-on approved, has lots of space, and has smaller pockets for valuables like electronics, wallets, passports, keys, etc. The separate shoe compartment is helpful if you need to separate dirty items from clean ones; however, it takes up much of the space in the main internal area when filled, which is an obvious drawback. The laptop sleeve is handy since you can easily use it for simple day trips if you only need to carry your laptop and chargers or if you'd like to have essentials separately from the main backpack for easy access. The zippers to the main compartment are lockable with any TSA luggage lock, though some smaller pockets are harder to lock; you'll have to get crafty and buy a chain to loop it around something more sturdy like the handles. The handles are placed in the perfect areas for easy carrying and maneuvering, no matter how you wear or carry the bag. I would have preferred a latch/belt-tightening system for the interior component to hold my items down more securely, but the mesh and zipper are good enough. Finally, the colour is beautiful. Overall, it's clear the designers put a lot of thought into this.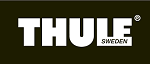 Originally reviewed on manufacturer
4 out of 5 stars
December 4, 2022
Thule Subterranean
Not traveling until January, so I haven't used it yet. Love the colour and features. We have a Thule bike rack and a Thule cartop carrier and Thule roof racks, so not really anticipating being disappointed.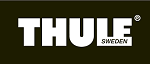 Originally reviewed on manufacturer
Need Expert Advice?
Our Gearheads Can Help