Free 2-Day shipping on orders over $50*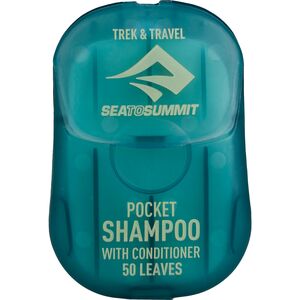 Free gift with purchase!
Trek & Travel Pocket Soaps
Details
Stretchy warmth.
The Sea to Summit Premium Stretch Knit Expander Sleeping Bag Liner does much more than just add some warmth to your sleeping bag. Its polyester and cotton blend is incredibly stretchy in order to move with you while you sleep, vastly increasing your comfort while you camp. An antimicrobial treatment resists foul odors to keep the liner fresh, and using a liner means you can cut down on the amount you're washing your sleeping bag. And unlike most antimicrobial treatments, this one does not use nano-sized particles so you can machine wash it without any harm to the treatment. Sea to Summit reinforced the seams for excellent longevity.
Polyester, cotton stretch knit
Antimicrobial treatment
Reinforced seams
Machine washable
Item #STS000L
Tech Specs
Material
polyester, cotton
Dimensions
[rectangular] 73 x 36 in, [hooded mummy] 82 x 36 in, [long rectangular] 88 x 36 in, [double rectangular] 82 x 36 in
Claimed Weight
[rectangular] 11 oz, [pillow insert] 13.4 oz, [hooded mummy] 12 oz, [long rectangular] 12.4 oz, [double rectangular] 21.9 oz
Manufacturer Warranty
lifetime