Endorphin Rift Shoe - Men's
Current price:

$104.96

Original price:

$169.95
---
Why We Like The Saucony Endorphin Rift Shoe
The Saucony Endorphin Rift Shoe keeps us comfortable and protected during fast-paced training or races on any terrain, whether smooth, rocky, or technical. The PWRRUN PB midsole foam provides moderate cushioning for long-distance comfort, while the PWTRAC rubber outsole uses 4.5mm lugs to ensure superior grip.
Details
A flexible and nimble trail running shoe
Neutral support with medium cushioning
PWRRUN PB midsole foam offers long-distance comfort
PWRTRAC rubber outsole with 4.5mm lugs for superior grip
Protective rock plate defends against sharp rocks and debris
Item #SAUQ05T
Upper Material

synthetic

Closure

lace

Midsole

PWRRUN PB (PEBA based foam)

Sole

PWRTRAC rubber, 4.5mm lugs

Support Type

neutral

Cushion

moderate

Heel / Forefoot Height

6mm

Claimed Weight

8.6 oz

Activity

trail running
Reviews
Q&A
Overall Rating
4 based on 17 ratings
What do you think about this product?
View
Selecting an option will reload the available reviews on the page
5 out of 5 stars
November 9, 2023
Also a great golf shoe !
I bought this shoe that was recommend to me by a friend in our golf group. A great fit and good support. Well made.

Originally reviewed on Saucony
4 out of 5 stars
November 5, 2023
Amazing-Though V2 Could Be The Grail Shoe!
Long live Powerrun PB midsole!! It truly is a whole new and superior running experience vs EVA foam. Zero loss of a perfect cushioning/energy return balance on a 5-hour mountainous run on very rocky rooty and steep terrain. This shoe is LIGHT and FAST, though I'm a slog-it-out steady-Eddy ultrarunner who no longer focuses on "time". (aaah, those painful and awful "PR"-obsessed days of my youth) But alas, it seems like the engineers completely got rushed and simply skipped over the front of this shoe! Like another brand putting super foam in their shoes, 100% of the attention on foot lockdown and security has been placed in the heel and back of the foot, leaving no structure or great lockdown in the front of the foot! Brands born of mountain running legacy have 1 or more forefoot overlays - as SO many runners (trail more so than road IMO) land on the forefoot and run steep vertical such that they to keep the forefoot from sloshing around, and to prevent injury. So, given the surprisingly small number of lace holes and lack of forefoot overlays/structure, I did away with the insole and cut out a piece of it to cover the top of my foot under the tongue. This gives me adequate lockdown such that I can clamp the laces down tight enough, and makes my foot lower to the ground which for me is safer for downhills. Hey, Killian's shoe brand has no insoles and he claims it lowers the chance of blisters etc. Next to the INCREDIBLE midsole, I can't imagine that a few mm of EVA foam insole would be adding anything. I plan on swapping in more ropy HQ laces, which should really help. For version 1 this shoe is really really good, and I'll likely buy another pair as they are perfect cushion, energy return, and stack height for anything up to a 200 miler; while still so light and fast for shorter runs. The outsole has been fantastic with no signs of wear after 40 miles, but just hope it is durable given how durable the Powerrun PB midsole will be compared to traditional foam. Super shoes like this should have even longer lugs for this reason, remember folks that every time we run the lugs get shorter. Finally, I do wish the front of the shoe were wider but there is a VERY key feature to counteract this. If you look down while wearing them you can see that the midsole/outsole under the front of the upper really provides a wider foundation - especially outside the 5th toe! This is KEY, because it will discourage your foot from rolling inward, making the dreaded ankle sprain/fracture less likely. The Endorphin Edge did not have this wide mid/outsole base on the outside of the forefoot, which made it a big risk for an ankle inversion for me. GREAT shoe, please make version 2 with more lace holes, wider forefoot, and a tiny bit of forefoot structure for lockdown there. With those it would be the absolute king of mountain ultra running shoes,

Originally reviewed on Saucony
5 out of 5 stars
November 4, 2023
Definitely a great trail shoe
This shoe wants to go fast, and is also great for slow paces too.

Originally reviewed on Saucony
3 out of 5 stars
October 23, 2023
Runs small, go up a size
Great shoe, but runs small. Overall a great shoe though

Originally reviewed on Saucony
4 out of 5 stars
October 17, 2023
Durable Workhorse
This shoe does alot right. Lightweight, fast, durable, and fun! BUT there are some drawbacks that are pushing me to the Saucony Edge. The Rift has a quite firm mid/forefoot (due to plastic speed roll plate maybe?) and also the toe box curves up which is putting strain on my calves and ankles. The firm feel is perhaps due to the new rugged/durable outer and bottom which perhaps is needed for a durable trail shoe. I would definetly consider these a stable shoe. Perhaps too stable for me actually. I felt the Edge were more comfortable, nimble and faster for me.

Originally reviewed on Saucony
4 out of 5 stars
October 10, 2023
Great and excited for a future iteration
I've used this for east coast trail running, including a 22-mile, 9,000' vert day. Fantastically comfortable. The PWRRUNPB feels a tad too firm for my liking when compared to last year's Xodus Rift or the Endorphin Pro 3, but does have that great light and responsive feel. In a perfect world I'd shape a millimeter or two off the lugs. Otherwise, stupendous.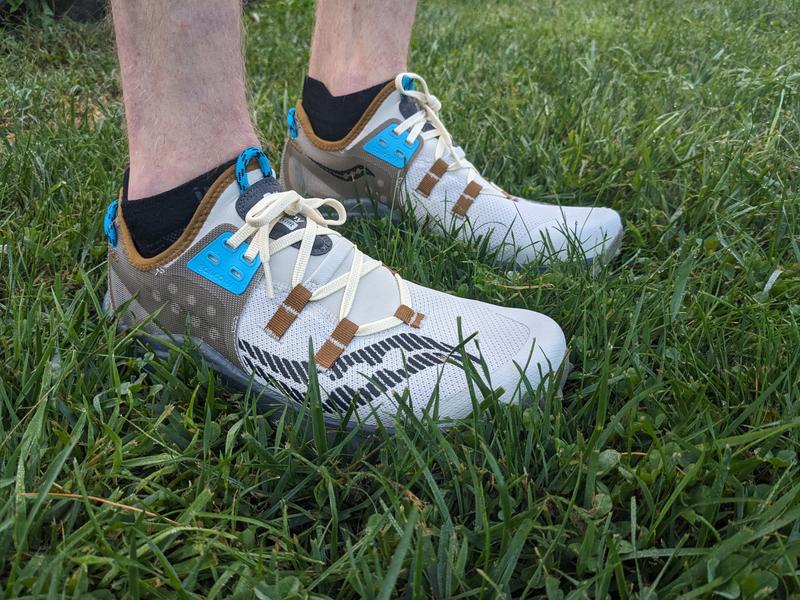 Originally reviewed on Saucony
3 out of 5 stars
September 28, 2023
Meh
Doesn't fit as well as my last pair. The toe box is gigantic and the newer model runs almost a full size too large. The cushion is nice though.

Originally reviewed on Saucony
1 out of 5 stars
September 19, 2023
Unstable due to lace system
The shoe lacks stability due to the ineffective lacing system. Saucony needs to improve the overall ride of the show by creating more heel lock. They only have 5 lease holes compared to hokas 8. Hokas shoe fits better due to the appropriate number of laces.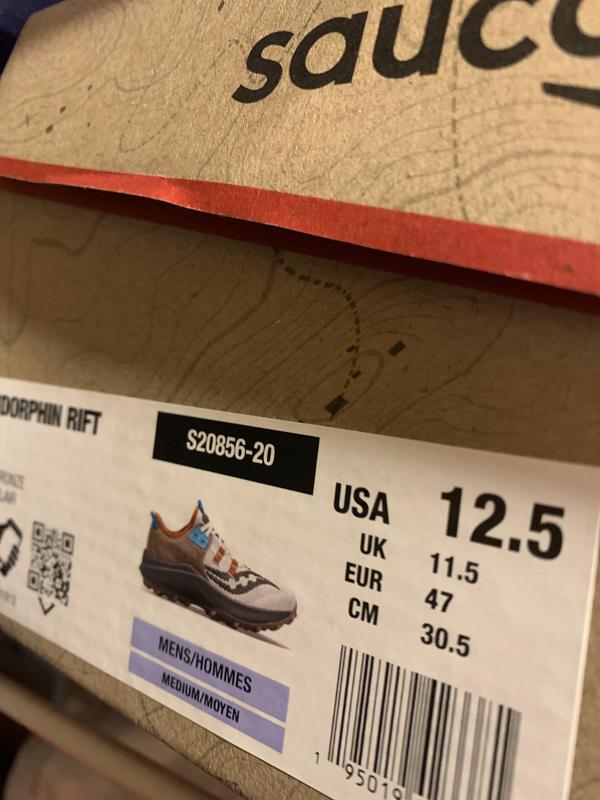 Originally reviewed on Saucony
5 out of 5 stars
September 12, 2023
Enjoyable
Fun, comfortable ride over rocky trails. I was worried the midsole would be too soft but it feels protective without being unstable.

Originally reviewed on Saucony
3 out of 5 stars
August 28, 2023
Good shoe, just not for me.
Midsole and traction are excellent. Toe box would not work for me on technical/sustained downhills. Lacing system was lacking 1 additional eyelet for dialing in fit. Wish it had the Peregrin upper.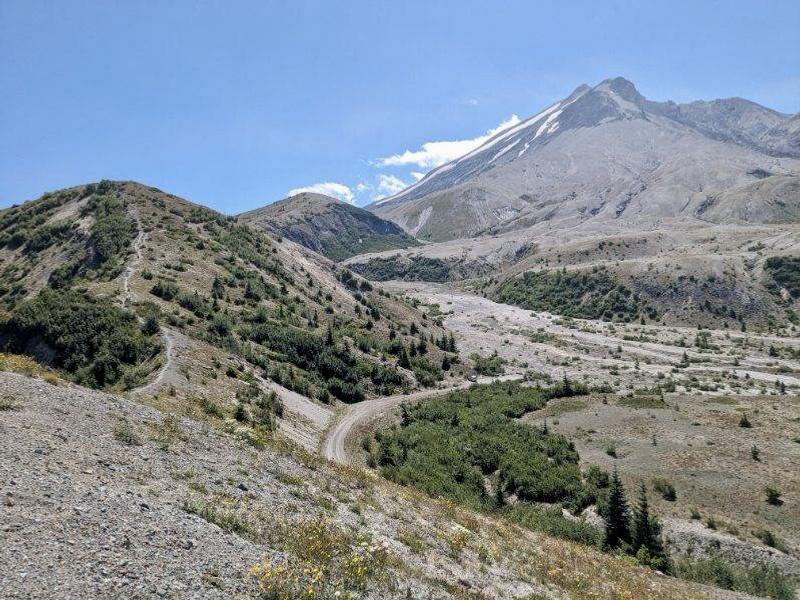 Originally reviewed on Saucony
Need Expert Advice?
Our Gearheads Can Help