Santa Cruz Bicycles

5010 Carbon X01 Mountain Bike
Santa Cruz Bicycles

5010 Carbon X01 Mountain Bike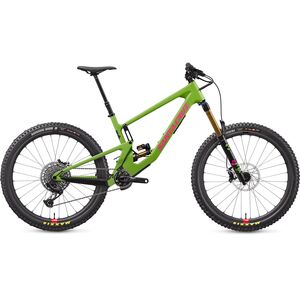 Santa Cruz Bicycles

Nomad Carbon CC X01 Eagle Air Reserve Mountain Bike
Santa Cruz Bicycles

Nomad Carbon CC X01 Eagle Air Reserve Mountain Bike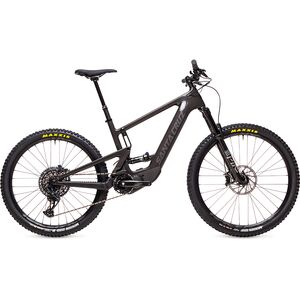 Santa Cruz Bicycles

Heckler MX Carbon CC S e-Bike
Santa Cruz Bicycles

Heckler MX Carbon CC S e-Bike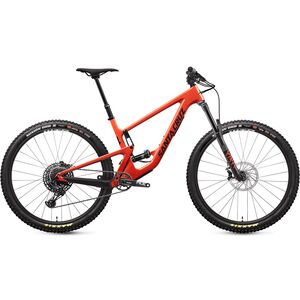 Santa Cruz Bicycles

Hightower Carbon R Mountain Bike
Santa Cruz Bicycles

Hightower Carbon R Mountain Bike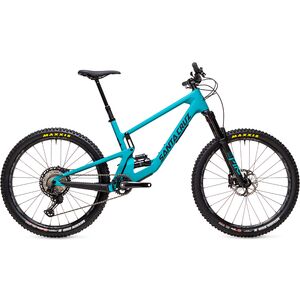 Santa Cruz Bicycles

5010 Carbon XT Mountain Bike
Santa Cruz Bicycles

5010 Carbon XT Mountain Bike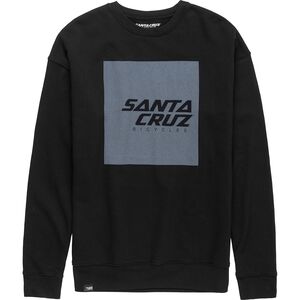 Santa Cruz Bicycles

Squared Crew Sweatshirt - Men's
Santa Cruz Bicycles

Squared Crew Sweatshirt - Men's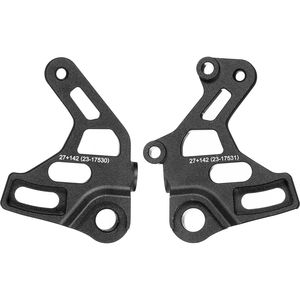 Santa Cruz Bicycles

Chameleon 27.5+ Single Speed Dropout Kit
Santa Cruz Bicycles

Chameleon 27.5+ Single Speed Dropout Kit
About Santa Cruz Bicycles
It was 1993 when Santa Cruz was founded in a tiny space in Santa Cruz, California by Rob Roskopp and Rich Novak. It's first bike, the Tazmon, was a single pivot dual suspension ride that challenged established norms and set the tone for what would be a brand on a hunt for perfection and bent on shaking things up. Over the next two decades Santa Cruz would grow to include a selection of 20 models of mountain bikes. You'll find everything from cross country hardtails to the long travel downhill weapons of Santa Cruz's Syndicate race team.

Few brands have captivated their audience like Santa Cruz Bicycles. From painters to engineers to builders and even the owner, Santa Cruz employees share a passion for the trail as fiery as their customers'. When it re-invented the Blur LT, it announced it to the world with a press release titled "Messing with Success." After three years of riding it, Santa Cruz knew it could better the design, so it scrapped the best-selling bike, and restarted--reinventing from the ground up. The goal wasn't just to tinker, it was to rework every last detail—the VPP link, the bearing system, the hardware, the standover clearance, even the derailleur hanger. And that's its approach to some of its most successful models, including bikes like the Nomad. And while its not afraid to reimagine, staple models like the all-mountain Heckler and Chameleon have changed little since their introduction, testament to the staying power of Santa Cruz's designs.

The brand is stubborn about more than just design work. It understands that blue sky thinking amounts to little if there isn't outstanding execution.Since the beginning its worked closely with suppliers to establish and continually improve quality control measures -- frames go through rigorous tolerance, alignment, critical dimension and weld checks throughout production, only to do it again before each process at their warehouse in Santa Cruz—quality control, powdercoat, decal and assembly. You're not going to see a Santa Cruz frame that's 5mm out of alignment out of the box. It'd never make it out the door.

What other company has the cojones to "mess with success"? Who would even recommend it? Owner Rob Roskopp (yep, the Roskopp you once knew as a professional skateboarder) admits it's a somewhat selfish interest. He wants to ride the best bike. Period. This commitment has lead to a unique vision and a unique product appreciated around the world by casual riders, dedicated riders, and professional athletes the world over.