Strive GW 14 Ski Binding - 2024
---
Why We Like The Salomon Strive GW 14 Ski Binding
A close sibling to the popular Shift, Salomon designed the Strive GW 14 Ski Binding as a lightweight resort-oriented binding for aggressive skiers. We feel confident in this binding because they provide an exceptional feel thanks to the low-profile design and reliable retention thanks to the XL Wings and SCP slider pedal.
Details
Lightweight alpine bindings built for skiing the resort
Low profile design drives power to your edges at speed
SCP slider pedal provides reliable release when ejected
XL wings prevent prerelease when pressuring your edges
Automatic toe adaptation works with GripWalk or Alpine soles
Multiple brake widths cater to your ski of choice
Metal in key areas adds durability for seasons of use
Item #SALZA57
Material

plastic, metal

DIN

5 - 14

Brake Width

90mm, 100mm, 115mm, 130mm

Boot Compatibility

Alpine DIN (ISO 5355), GripWalk (ISO 23223)

Safety Features

SCP slider pedal, LDN toe, XL wings

Stand Height

low profile

Claimed Weight

[single] 2lb 3oz (1001g)

Activity

all-mountain skiing, freeride/powder skiing

Manufacturer Warranty

2 years
Reviews
Q&A
Overall Rating
4.5 based on 15 ratings
What do you think about this product?
View
Selecting an option will reload the available reviews on the page
5 out of 5 stars
October 3, 2023
very nicely designed bindings
can't wait to click in on snow with this new set up!

Originally reviewed on salomon.com
3 out of 5 stars
September 14, 2023
Photo color is incredibly off.
I haven't skied these yet, so I can't speak to their quality (I am a Salomon junkie though, so I assume they will be great). Just want to let people know the colors are not at all what they look like in the photo. If you are trying to match these to skis or boots, it's good to have an accurate idea of what they actually look like. The blue is considerably more silver and less saturated, and the orange isn't nearly as vivid as in the listing photos.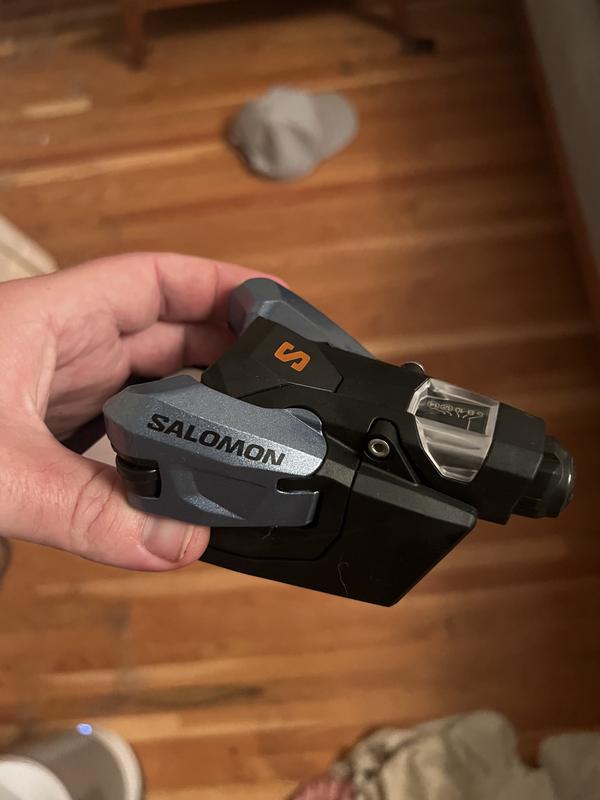 Originally reviewed on salomon.com
5 out of 5 stars
May 23, 2023
Nothing Exciting - like it should be
There's nothing exciting to report about these bindings. Which is as it should be. They do their job and you don't notice them. I will say that it may be slightly harder to clip into the heel than with the Warden or STH heel - but barely noticeable. As described, here's a picture of them releasing when they were supposed to.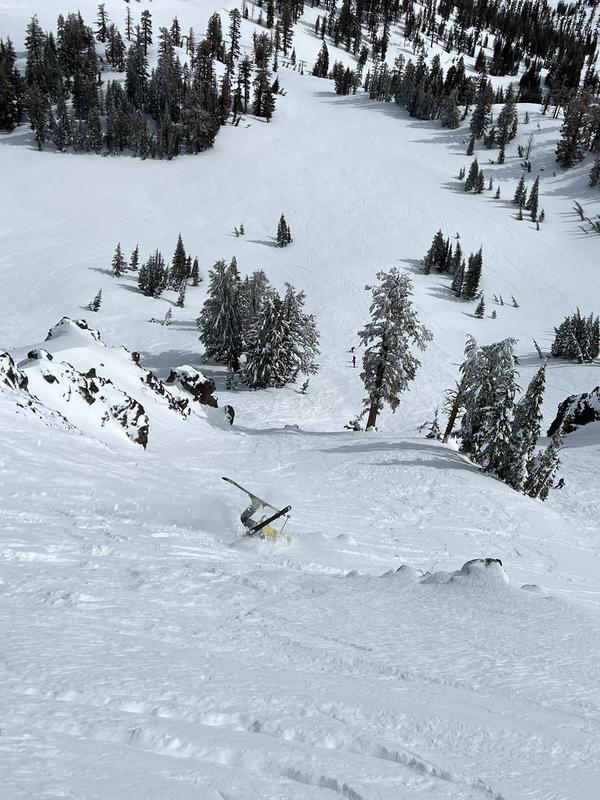 Originally reviewed on salomon.com
4 out of 5 stars
March 21, 2023
Solid binding but heavy
Bomber binding. Extremely reliable and tested consistently. Only downside is the weight. I purchased 3 Strive14s this season. Worth the price.

Originally reviewed on salomon.com
2 out of 5 stars
February 13, 2023
Great bindings but box is missing a crucial piece
Great bindings but the box was missing a crucial piece that meant I wasn't able to get them mounted in time for my ski trip and had to pay to rent skis instead.

Originally reviewed on salomon.com
5 out of 5 stars
December 30, 2022
Game Changer!
Once again Salomon has set the standard for others to follow! As expected the performance and retention of this new gripper is amazing! First day out was a bowl opener with the new Strive paired up on a 194 Blank! First run/turn I had all the confidence to charge all day long!

Originally reviewed on salomon.com
5 out of 5 stars
August 3, 2022
Another Great Solomon Binding
Great stable and light binding. Nice low profile design. The Strive feel stable and powerful at high speed. Super easy in and out.

Originally reviewed on salomon.com
5 out of 5 stars
July 28, 2022
A low profile binding that shines
I got my Strive 14 GW bindings with the QST 106 skis. After being on the Warden bindings for years, which I really liked for their "beefyness" I was curious to see how this low profile binding would hold up in comparison. Well, it was a very pleasant surprise. I didn't realize how much I would appreciate the design of this binding, making it feel like the response to the ski is significantly improved, and feeling very secure in it. The Bravo Salomon!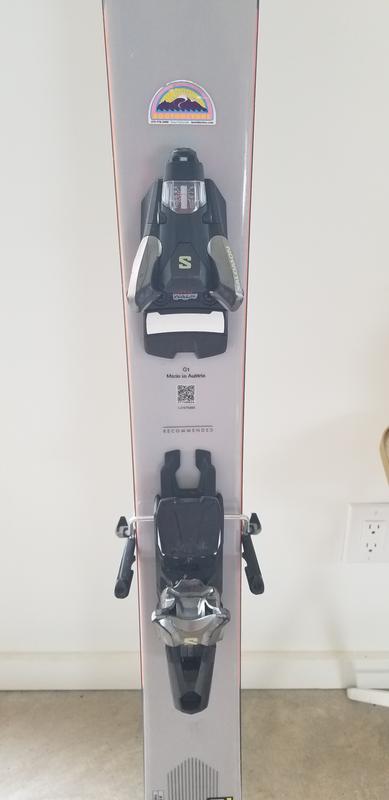 Originally reviewed on salomon.com
5 out of 5 stars
July 26, 2022
The STH feel in a lighter product
I This is a solid binding in a lighter wieght package than my tried and true STH2 (I'm a poet!)

Originally reviewed on salomon.com
5 out of 5 stars
July 21, 2022
Incredible binding!
Upon first seeing the Strive binding, the toe piece was the most noticeable change to jump out to me but don't let that fool you. It is the same feel that we have come to know and love from the Salomon binding line. The Salomon Strive is lower to the ski allowing for a considerable improvement on feel of the ski and terrain to the skier, and is also laterally stiffer giving the skier quicker response to movements. The first run on this binding was a new experience as to what a high end legit binding should feel like. Being lower to the snow I could feel more of the terrain and the stiffness of the binding was very noticeable. The Strive skis really similar to the other models in the line but is a refined platform that is lighter, stiffer, and compatible with a wide range of boots because it has a sliding AFD and auto toe wings so no adjustment is needed. I was intrigued by the new design and put it to the test in the shop and on the hill. In the shop it was one of the truest release tests I've seen, and on the hill there were zero issues with a wide range of conditions and a variety of boots. I would definitely recommend this binding with confidence to anyone who will listen.

Originally reviewed on salomon.com
Need Expert Advice?
Our Gearheads Can Help