sale
$539.00
$569.00
5% Off
Free 2-Day shipping on orders over $50. Learn More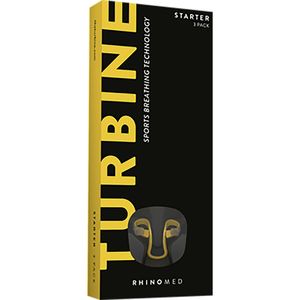 Free gift with purchase!
Turbine Nasal Dilator - GWP
Details
Ride on.
Infuse some extra motivation into your winter training regimen with Kinetic's Road Machine Smart Control Trainer. Taking the form of a traditional wheel-on trainer and stealthily outfitted with Bluetooth Smart capability, the Road Machine lets you connect to a variety of third party apps, including Zwift and Trainerroad for a more interactive indoor ride experience. As an added touch, it comes packaged with its own quick-release trainer skewer so you ride assured that your race skewers will remain unscratched.
Kinetic's Road Resistance Unit boasts a stainless steel roller with a beefy 2.5in (6.35cm) diameter, which is a good bit larger than much of the competition. The larger roller means less wear on your tire and it reduces the temperature of the spinning elements. The right side has a 6.25-pound (2.84kg) flywheel, one of the heaviest around, that gives the satisfying feeling of momentum when you're spinning up to speed, holding speed, and slowing down. On the left side is a unique two-part fluid resistance unit, which is the heart of their system.
As with all trainers, this system builds heat as your ride — your energy has to go somewhere (in this case friction). To counteract this, Kinetic adds an internal fan and 80 cooling fins on the outside that act like radiator fins. It's impossible to overheat the chamber or reach a point where performance is diminished. The silicone fluid retains its physical properties, even up to the normal operating temperature of 325 degrees F when riding 25mph, resulting in a consistent road-like power curve that increases as your speed increases.
A Bluetooth-equipped wheel-on trainer
Large flywheel and fluid resistance mimic road feel
Base folds when not in use for easy storage
Includes a one-month subscription to the Kinetic Fit training app
Compatible with wheels ranging from 22-inches up to 29-inches
Compatible with third-party training apps
Compatible with Kinetic inRide power meter (sold separately)
Compatible with thru-axles using Kinetic Traxle adapter (sold separately)
Item #KIN000L
Tech Specs
Wireless
yes, Bluetooth Smart
Includes
Kinetic quick-release skewer, one month subscription to Kinetic Fit training app
Manufacturer Warranty
lifetime