Yeti 200X Portable Power Station
---
Why We Like The Goal Zero Yeti 200X Portable Power Station
With plenty of storage to charge our devices a few times, the Yeti 200X Power Station keeps us plugged in, whether we're gone a few days or a whole week. This lightweight, compact station features various output ports to let us charge everything from our laptop and smartphone to our headlamp or portable fridge. Its hefty capacity is likely to keep us running, even on long stints away from home, but when necessary, it recharges quickly, so it's easy to get a boost and get back on the road.
Details
Lightweight and compact power station
Charges in under five hours for convenience
Capacity can charge a smartphone up to 20 times
Varied output ports charge most devices
Please see size chart for Goal Zero charging information
Item #GZRG01B
Battery Type

Li-ion NMC

Capacity

187Wh (14.4V, up to 13Ah)

Charge Time

[maximum input] 2hrs, [60W power supply AC wall charger (included)] 4.5hr, [Nomad 20 solar panel] 11 - 22hr

Input

1 8mm (13 - 22V, up to 7A, 100W max), 1 USB PD (5-20V, up to 3A, 60W max)

Output

USB-A (5V, up to 2.4A, 12Wmax), USB-C (5 - 12V, up to 3A, 18W max), USB PD (5-20V, up to 3A, 60W max), 6mm (12V, up to 10A, 120W max), 12V car port (up to 10A, 120W max), AC (120W, 200W surge)

Chainable

no

Dimensions

7.9 x 5.1 x 5.1in

Claimed Weight

5lb

Manufacturer Warranty

2 years

Activity

weekend camping, casual
Reviews
Q&A
Overall Rating
4 based on 34 ratings
What do you think about this product?
View
Selecting an option will reload the available reviews on the page
5 out of 5 stars
October 18, 2023
love it
quick shipping. A super nice little charging unit for multiple personal devices. Seems to be of very good quality.

Originally reviewed on goalzero.com
5 out of 5 stars
September 18, 2023
Light weight and can be taken anywhere
The 200X has been a wonderful camping addition! I have been able to get multiple charges of my cellphone and iPad over the course of a few day. Charges easily with the wall outlet or my solar panel

Originally reviewed on goalzero.com
5 out of 5 stars
September 11, 2023
Great!
Being an open-box item, I was sort of weary about it but it came packed as if it was brand new and had all the cables/chargers. I did a small trial run at home and seemed to work flawlessly. We used it only once so far for a camp trip and didn't even get it down under 50% after charging 2 phones, a tablet, and some camera batteries. So far it has been great and hope that it will serve us well on our future trips! One small thing that I wish would be a feature on this smaller model is a way to dim or turn off the display but it's nothing that a small piece of tape can't fix.

Originally reviewed on goalzero.com
4 out of 5 stars
August 6, 2023
Convenient
This battery power source is light weight and super portable. It seemed excessive to have an inverter in such a small unit, kind of an over manufacture and maybe inefficient, but, it's been very convenient to be able to plug in a floor lamp to work in my storage unit. The next size yeti is twice as heavy and not so portable. So far, I haven't tried to run anything that draws more power. For charging a phone or computer, t'm sure it will be just as useful. The convenience is worth the expense.

Originally reviewed on goalzero.com
5 out of 5 stars
July 20, 2023
Perfect size for home router back-up power
I purchased this product to keep my home router working during short commercial power interruptions. The security cameras, computers and telephone are all working though the router, so maintaining a backup power supply is essential. I am vey happy with the 200X and all GOALZERO products. I have also purchased the 3000X for emergency situations where we lose commercial power for extended periods of time.

Originally reviewed on goalzero.com
4 out of 5 stars
June 9, 2023
Solar charger
I finally got to use it with a solar panel and it worked really well.

Originally reviewed on goalzero.com
4 out of 5 stars
May 16, 2023
nice and light weight
I cannot wait to use this Yeti 200X. I bought it for camping and have not used it as yet. It is smaller than most coolers I own and will fit in most place i need to use it.

Originally reviewed on goalzero.com
3 out of 5 stars
February 16, 2023
Troubleshooting and warranty
Pricewise it is expensive . I purchased this as exclusively for GPS due to its12v port. For the last six months and With best maintenance I used to light LED lamp vis ACport . AC port showed red and battery showed 100% after three days . If its Power tripI resetted the button still it didn't work.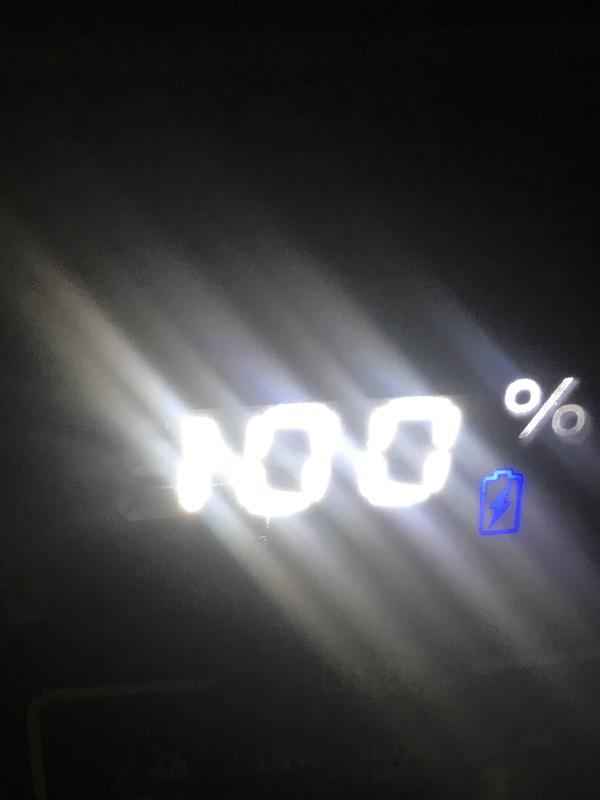 Originally reviewed on goalzero.com
4 out of 5 stars
November 16, 2022
very good size
perfect for charge cell phone laptop and used withr light fo life. but the fan relly loud is you using in small room the fan load can have a quiet room

Originally reviewed on goalzero.com
4 out of 5 stars
October 3, 2022
Teardrop Power Source
I have had the Yeti 200X for several months in anticipation for use in the teardrop trailer I have built. While waiting for the intended purpose, we have used it multiple times to charge phones and laptops just to see how well it works. Absolutely no complaints. While we started out charging it through the AC cord included in the box, I have recently paired it with a Boulder 50. I have charged it with the solar panel ever since. At home I can leave the Boulder 50 in the backyard with the extra-long cable attached to the Yeti 200X under the patio cover. (Be warned - the solar panel frame can get hot in the direct sunlight!) But it charges the power station within a few hours (from 40% existing power). I also leave the panel in the bed of my truck and feed the cord into the cab to charge the battery. During this time the power station has been running reading lights, the overhead light and a roof fan in the cabin while finishing the interior construction. It also powers an overhead light in the galley. I have connections to hook up the Yeti 200X in both the interior cabin and the galley. Either connection powers the entire trailer. We had our first "test" outing over the weekend and it worked exactly as planned. We look forward to many trips with this as our power source for our needs - lights, fan, phone-laptop-camera charging and running the fan for assisted ventilation.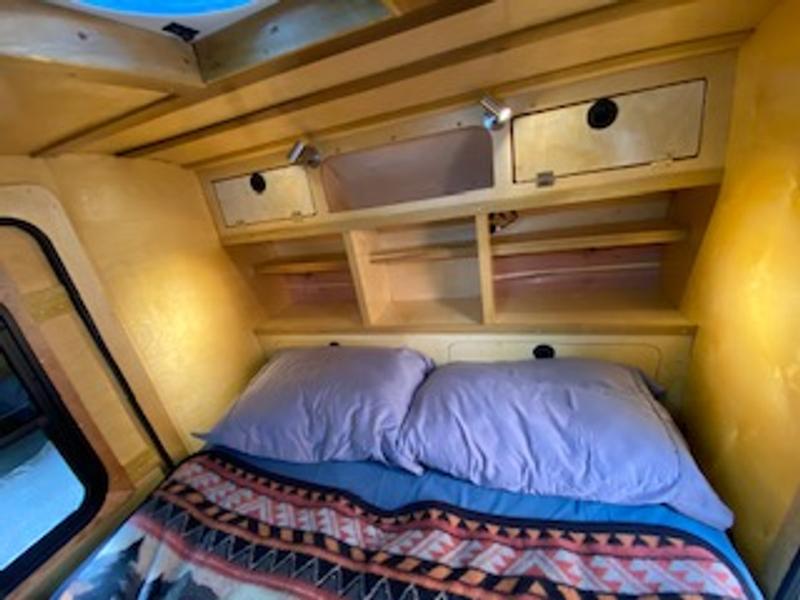 Originally reviewed on goalzero.com
Need Expert Advice?
Our Gearheads Can Help
What's included in the box? Are there any charging cables or any cables included?
Yeti 200x loose socket how to taking care?
Can I charge two things at once?
How long to recharge from a car?
Assuming I have a USB C to USB C cable, can the 60W USB C port on my Yeti 200X be used to charge my MacBook Pro 13" 2020 laptop?
Can I charge the Yeti 200X via the usb-c port from a Yeti 1500?
Does the yeti 200x allow to connect a three prong cord (compuer charger)? I only see two prongs...
Does the goal zero yeti 200 make a noise when powering something? I've plugged a lamp in and it makes a low sound. Is this normal?
I am going camping and in need of something to power my CPAP machine as I have sleep apnea. How long will this power my machine?
Can the 150 power a kettle?