---
Why We Like The Garmin Venu 3S
When we want to take our training to the next level, having a fitness smartwatch like the Garmin Venu 3S is the perfect catalyst. Designed for all types of indoor and outdoor physical exercises, features like 30 built-in sports apps, on-screen workouts, and comprehensive data monitoring give us the upper hand in reaching our training and health goals. The Garmin Venu 3S lets us stay connected with smart notifications and wrist-based calling and texting when paired with our smartphone. the face features a 1.4-inch touchscreen display and is backed by a hefty Corning Gorilla Glass 3 lens, a stainless steel bezel, and a silicone band for optimal strength and durability. Whether we are trying to improve our golf game, better maintain our health, or train for our race, the Garmin Venu 3S has our back on our journey to becoming healthier.
Details
Feature-loaded training and fitness smartwatch
1.4-inch touchscreen Corning Gorilla Glass is durable and responsive
Various smart features to keep us connected
30 different sports apps allow us to train at our specific sport
Numerous health and wellness features monitor our health
Fitness-based animated on-screen workouts for interactive training
Durable and submersible construction is suited for any workout
GPS and tracking features record our workouts
Item #GRMF079
Housing Material

fiber-reinforced polymer

Strap Material

silicone

Face Material

Corning Gorilla Glass 3, stainless steel bezel

Movement

digital

Pedometer

yes

Odometer

yes

Altimeter

yes

Barometer

yes

Heart Rate Monitor

yes

Submersible

5 ATM

Technical Features

GPS, bluetooth, smart notifications, live track, health and wellness, fitness workouts, comprehensive data monitoring

Dual Times

yes

Date Indicator

yes

Weekday Indicator

yes

Alarms

yes

Battery Type

li-ion

Battery Life

[Smartwatch mode] Up to 10 days (5 days display always-on), [Battery Saver Smartwatch mode] up to 20 days [GPS-Only GNSS mode] up to 21 hours

Includes

Venu 3S, USB-C charging/data cable, documentation

Face Size

1.6in

Claimed Weight

0.95oz

Activity

training, running, biking, swimming, golf, ski, snowboard, hike

Manufacturer Warranty

limited 1 year
Reviews
Q&A
Overall Rating
4.5 based on 15 ratings
What do you think about this product?
View
Selecting an option will reload the available reviews on the page
5 out of 5 stars
September 26, 2023
Fabulous Smartwatch!
This is an amazing smartwatch! While in the surface it seems more expensive than some of its competitors, the fact that I don't have to pay a monthly fee for ordinary features that should be free, this is much cheaper long term than others and reviewers should consider that in their reviews (they don't). Sturdy and beautiful it works seamlessly with my Pixel 7 and the fact that it uses standard quick release watch bands makes the options endless! I can change out the look at will! Garmin outdid themselves with this one.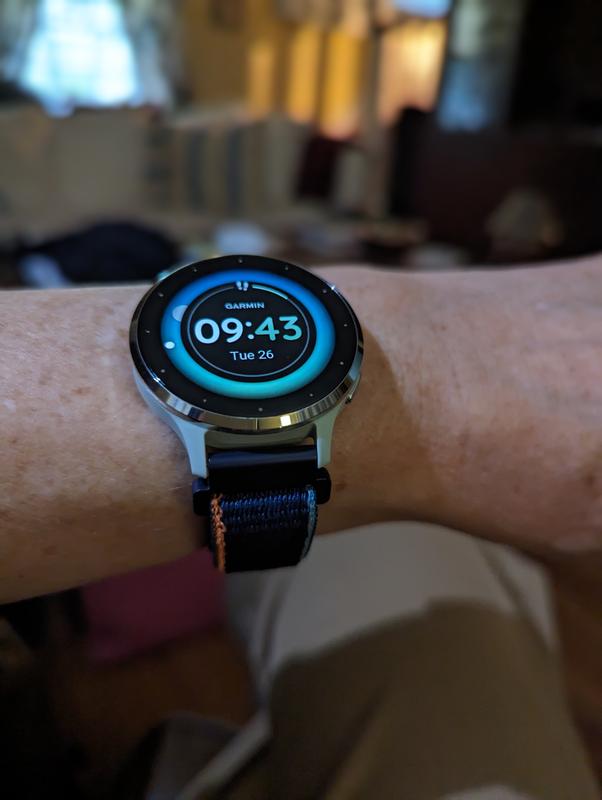 Originally reviewed on Garmin
2 out of 5 stars
September 26, 2023
Ftp cycling
Can't change the factory ftp (200w cycling)☹️ Thank you
Originally reviewed on Garmin
5 out of 5 stars
September 25, 2023
Every Feature I Need & More
This garmin finally has voice control to answer calls on the watch (and respond to texts). Not necessarily a deal breaker but I'm glad Garmin finally did it! The best part is the vibrant display that is super easy to read! I'm loving all the "advice" throughout the day. Get up and move, rest (lol), etc. It's also a very pretty watch compared to my old 945. All in all I am so glad I went for it!!
Originally reviewed on Garmin
5 out of 5 stars
September 24, 2023
Very nice upgrade!
Very happy with upgrading from the Venu2s. Love the daily review each morning and the recovery options as well.
Originally reviewed on Garmin
5 out of 5 stars
September 23, 2023
Love it!!
I'm a Garmin person & it was time to get a new watch. I chose this one because of the call feature but there is so much more to it! I love waking up to my morning report & seeing how I slept! It's so comfortable to wear & very easy to use! I do really love the call option but there are so many things to love about this warch!
Originally reviewed on Garmin
5 out of 5 stars
September 23, 2023
I love it
Is great but a little complicated just need to learn
Originally reviewed on Garmin
4 out of 5 stars
September 22, 2023
Great Smart Watch
I purchased my Garmin Venu 3S a couple of weeks ago. It is a very nice tool and has a lot of great features. There is a learning curve of how to get to all of the settings for all of the features. The only issue I have is with the band that comes with it. It is an 18mm very light and stretchy design and for this watch it should have at least a 22mm band and it would compliment the package for the purchase amount. Garmin, step it up please.
Originally reviewed on Garmin
5 out of 5 stars
September 22, 2023
A worthy update to a great multi-sport watch
A lot of tweaks and new features making a great watch even better. And backed up by the legendary Garmin support staff - they answer the phone and your questions and resolve any issues!
Originally reviewed on Garmin
4 out of 5 stars
September 21, 2023
Pretty Great
I'm active 4-5 days a week and so far this has been great. What I like: The battery lasts for up to 9days with my level of activity Charging is quick It detects activities faster than my vivoactive 4 I love that I can now type my text responses Do not disturb works well My only dislike/concerns are: I question the accuracy of the sleep/wake times, my sleep scores are low even when I feel rested. I'd like to see the 7day estimate without the present day in the calculation. Wish I understood the body battery estimates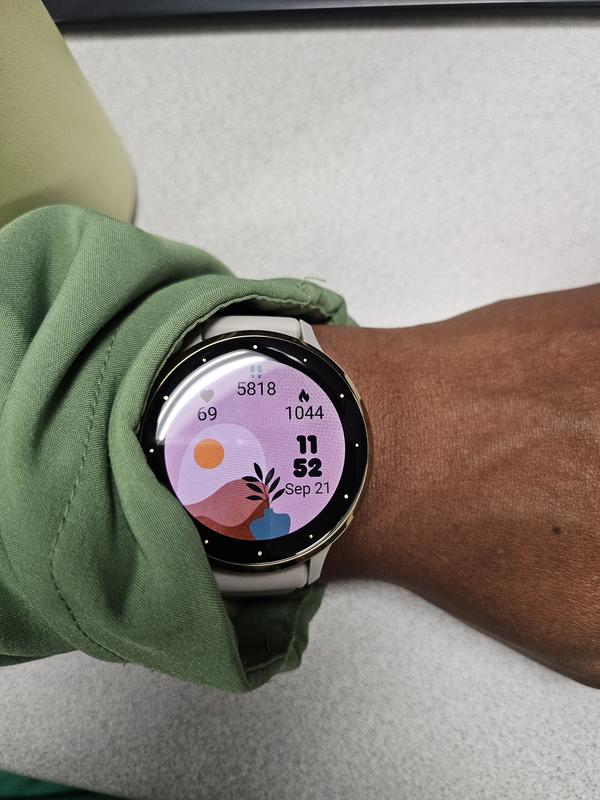 Originally reviewed on Garmin
5 out of 5 stars
September 21, 2023
Vivid Display!
I've been a Garmin fan for a long time, and the Venu 3S is the best yet! The display is super-easy to read, with really vivid colors and so many options for watch faces with Connect IQ. The combination of touch screen and button controls make switching between screens a snap. Can't say enough good things about this watch!
Originally reviewed on Garmin
Need Expert Advice?
Our Gearheads Can Help