Free 2-Day shipping on orders over $50*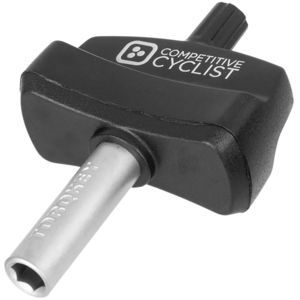 Free gift with purchase!
Torque Tool
Details
For hanging it up.
Not all cyclists are blessed with a team bus and support warehouse. For the self-sponsored velophile trying to organize the fleet, Feedback Sports offers the Velo Wall Post. Soft inserts protect your frame or rims from the durable alloy body, and the swinging arm folds up to get out of the way when there are no bikes to hang. Also, while it's not the ideal solution, the home mechanic whose space is at a premium can use the Velo Wall Post to at least keep her latest singlespeed conversion project off of the couch while wrenching on it, which can save both your back and the upholstery.
Tech Specs
Recommended Use
maintenance, storage
Manufacturer Warranty
1 year