---
Explorer 3X Camp Stove
When you're cooking for large groups of people, turn to the rugged durability and power of the Camp Chef Explorer 3X Camp Stove to get the job done right. Three aluminum burners provide a massive four-foot-wide cooking surface and crank out 90000 BTU per hour. Detachable legs allow for easy transport and the included windscreen improves performance in variable weather conditions.
Details
Rugged steel design is built for years of reliable performance
Three aluminum burners put out an impressive 90000 BTU/hr, ample power for every outdoor cooking application
29-inch detachable legs allow for compact transport
Included windscreen helps to maintain cooking heat in adverse weather conditions
Compatible with Camp Chef Cooking System 14 accessories
Compatible with a standard propane tank (not included)
Item #CCF0058
Material

steel, aluminum

Fuel Type

propane

Boil Time

90000 BTU

Simmer

yes

Dimensions

14 x 48 x 29 in

Claimed Weight

43 lb

Recommended Use

camp cooking, canning, disaster preparedness

Manufacturer Warranty

limited
Reviews
Q&A
Overall Rating
5 based on 12 ratings
What do you think about this product?
View
Selecting an option will reload the available reviews on the page
5 out of 5 stars
September 14, 2023
7 Years and going!
I have had my Explorer for 7 years now and it is going strong! We went from tent to Pop-up to Travel Trailer now and have only cooked on our CC. My Father-in-law and 2 brothers-in-law also have them. Have almost all of the accessories. My only issue is that it seems to get heavier every year?! LOL It IS the only thing we cook on, period! I also bought a CC WW smoker and the 600FTG as well!

Originally reviewed on campchef.com
5 out of 5 stars
September 13, 2023
Scout Approved!
I volunteer heavily with both the BSA and the GSA and needed something to be portable and have the ability to cook a decent amount of food. I bought the Explorer 14 2 Burner Stove And the full size griddle for it. It was easy to assemble, Easy to clean, and I was able to cook two breakfasts and a dinner with ease for a troop of hungry Girlscouts this past weekend. It also heats up water for dishes and cocao pretty fast! Looking back I wish I had also purchased the single burner griddle and the leg levelers. Overall a great stove. It is going to go with me on all future camp outs!

Originally reviewed on campchef.com
5 out of 5 stars
March 17, 2023
EXPLORER 14
I bought my Explorer 14 3 years ago to add to my new RV. The RV has an outboard 1/2psi propane quick connect. I fabricated my own 3' quick connect hose from a store bought 3' long, 3/8" female flair hose. I fitted 1 end with a 1/4" male quick connect. A cupla extension hoses later , and I was in business. Have used it boondocking for 3 years. Love it!! Boils water in minutes for dishes. Cooks anything like a home gas stove easily and with good heat control.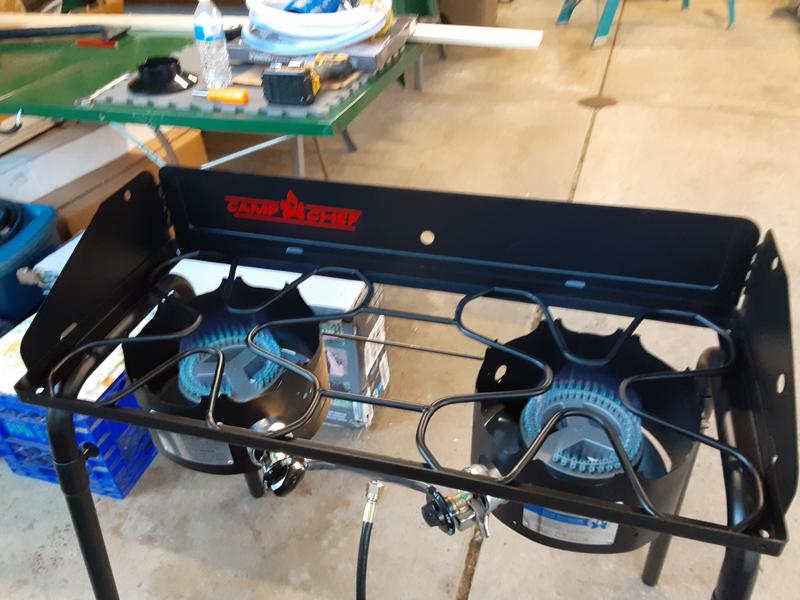 Originally reviewed on campchef.com
5 out of 5 stars
February 6, 2023
Cooker
Haven't used yet but will be using for canning. I'm sure it will be 5 stars!

Originally reviewed on campchef.com
5 out of 5 stars
February 3, 2023
A great cooker for camping and even at the House
I have taken this cooker out camping and it's great! it's a little bigger than the compact cooker but the heat definitely makes up for the extra size. You can boil water quicker and cook for a larger group. I really do like this setup.

Originally reviewed on campchef.com
5 out of 5 stars
November 9, 2019
Best Camp Stove!
Been Camping for 50 Years. Bought this Stove so we could cook Steak. You need High Heat to cook a good Steak! This works best! Got rid of our old suitcase stoves for this one. Nothing better!

Originally reviewed on campchef.com
5 out of 5 stars
August 11, 2019
Simple and Robust
I use this stove for family 4x4 trips. Although it's really big, we found it an ideal solution for a lot of people. I got the 2 burner griddle and made my own hot pot for water so we have on demand hot water all the time. We could have gotten away with using the 2 burner because a large pot of water stays hot for a long time, but the 3 burner is a really stable platform for holding scalding hot water. We've used the wind shield before, and it definitely helps. We were still able to sort of simmer in 10mph gusty wind. My only complaint is the propane hose attachment angle makes it easy to damage the fuel line. I've been trying to find a 45° or 90° to add inline, but I haven't been able to find a 3/8" flare to flare fitting.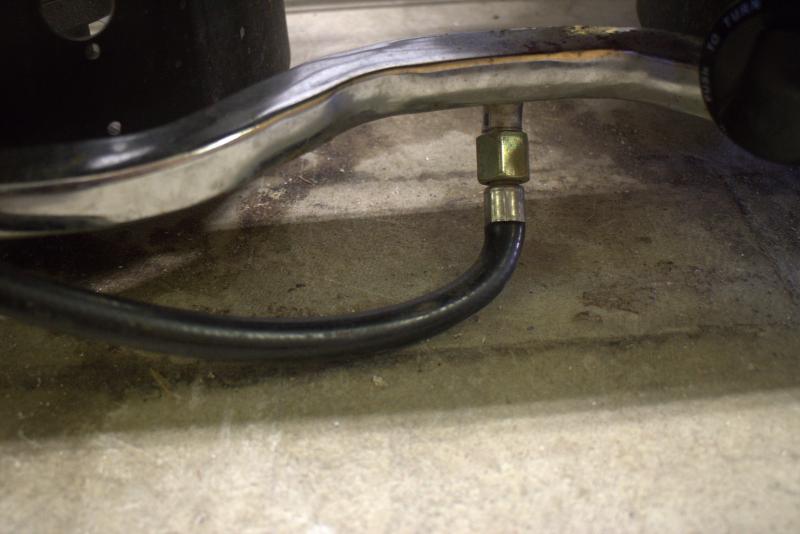 Originally reviewed on campchef.com
5 out of 5 stars
June 24, 2019
Keeping the Heat Outside
This thing is GREAT! Potato Salad, no need to heat up the house boiling potatoes. Cast iron pan searing steaks, why fill the house with smoke? I just ordered the folding sides and can't wait to get them on the stove. I am happy with this purchase and may add the pizza oven. Thanks, Harry

Originally reviewed on campchef.com
5 out of 5 stars
January 13, 2019
A Great Stove
I baught this stove because I go camping and fishing a lot! I have an old 3 burner but it is so heavy and hard for me to load up and set up so I set it up on my patio permanatley , and I use the new one for camping! This is a great stove so easy to set up and level. I put the electronic igniters on it and it is son nice to use! I have tried it at home and love it! Can't wait for my first camping trip. I baught the griddle and I'm going to get the Barbque for it. It's Top quality!

Originally reviewed on campchef.com
4 out of 5 stars
June 16, 2018
Good Stove
I love this stove, with reservations. I use it not only camping, but also to can on. I can put it on the deck and run 3 canners, 1 on my kitchen stove, 2 on this stove. The only complaint I have is that if there is even the slightest breeze, I can't keep the burners lit when I'm cooking something that requires a low setting. My husband has made me a shield that slips down abound the lets and that has helped enormously. I never dreamed I'd have this problem with the canisters that are around the burners. Other than that, the stove is wonderful.

Originally reviewed on campchef.com
Need Expert Advice?
Our Gearheads Can Help
Where can get some help the burnners no longer change the flame when I turn the knob. I am unable to get more flame then low. Whe I turn the setting to higher I get a burst of flame then it goes back to low flame. I use a 20 pound propane tank.
Where can I purchase extra knobs. One of mine is broken so I am unable to use one burner 
Hello, is there an ignition system for this model? I noticed you have one called, 'Camp Chef Ignitor' [Model: CC-IGN]. However, after looking at the reviews, I noticed it's not designed for the explorer 3x. Do you have any other ignitors that would work?
Can the Explorer 3 fit a 2 burner grill box and a 1 burner reversible griddle at the same time? 
Are there side shelves for the Explorer 3X EX90LW?  Just bought this stove 2 months ago. 
I just got an explorer 3 burner with 2 griddles & the covered grill accessory. Do you make a cover to accommodate the 3 burner with the accessories left on it, or do they need to be removed to work with your regular patio cover?
Will the 32" griddle work on this?
Our stove did not come with an operations manual and we are having a problem. We can get only one burner at a time to light. If you light one burner and light another burner the flame goes out on the first burner. Need manual.
Hello, Is it possible to get the seals on the valves seperately? or do they only come with the low pressure valves? we bought a stove last spring and we discovered the seals were improperly installed and all cut up cause gas leaks and of course fires.
California Proposition 65
This product can expose you to chemicals including Lead which is known to the State of California to cause cancer and birth defects or other reproductive harm. For more information go to www.P65Warnings.ca.gov.