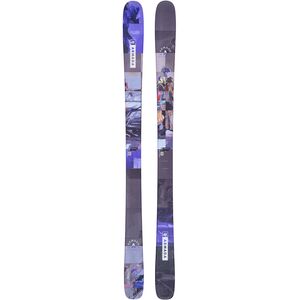 sale
Original price:

$349.95
Current price:
$209.97
Original price:

$349.95
40%
off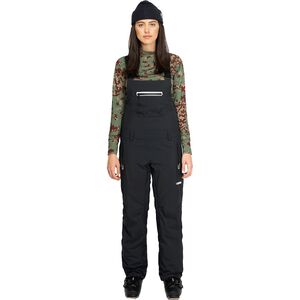 Armada

Pascore Bib Pant - Women's
Armada

Pascore Bib Pant - Women's
sale

$229.95

$126.47

-

$229.95
up to

45%

off
4 out of 5 stars from 1 reviews
5
1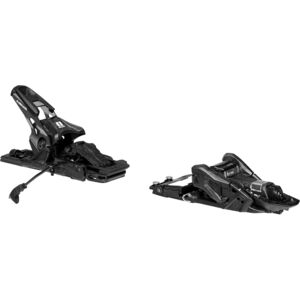 Armada

N Shift MNC 13 Alpine Touring Binding - 2022
Armada

N Shift MNC 13 Alpine Touring Binding - 2022
4.5 out of 5 stars from 2 reviews
5
2
About Armada
As the industry's first rider-owned, rider-operated ski manufacturer, Armada has a history of bucking convention and pioneering its own way. In the late '90s, the progression of skiing had slowed and the freestyle spirit of snowboarding was attracting countless new disciples. Although athletes like Tanner Hall and JP Auclair were redefining not only what was possible on a pair of skis but also what it meant to be a skier, the industry giants were slow to share in their vision. To the athletes, it was clear that an entirely new type of skiing was on the horizon, creating a void in the industry that needed to be filled.

Despite a lack of business experience, a tight-knit group of skiing's most progressive athletes hatched the idea of a rider-owned and operated ski company. The original group of co-founders included Tanner Hall, JP Auclair, JF Cusson, Julien Regnier, Boyd Easley, and ski photographer Chris O'Connell. Together, with the help of business-savvy friend Hans Smith, Armada was born under the statement "we are what skiing will become." And fourteen years later, that statement has become a reality.

Armada launched with two ski models: the AR5 and the ARV. The first skis were designed for durability and performance, both of which were needed for the new-school brand of skiing the team was pioneering. Business was tough the first few years, but with the marketing power afforded by athlete/owners like X-Games legend Tanner Hall, they eventually hit on the right formula, and Armada began to boom.

Thanks in part to the tight feedback loop created between the athlete/owners and ski designers, innovative ski concepts and technologies have been a part of Armada from the beginning. In 2006, Armada debuted the ARG ski that featured Elf Shoe technology, a patented five-dimension sidecut that gave skis a new level of versatility. In 2008 it introduced the first rockered park ski and in 2009 it announced the launch of its own line of technical outerwear. The jackets, pants, and base layers combined new-school style with high-end performance, and the performance aspect was improved even further after the incorporation of Gore-Tex fabrics in 2011.

Armada's product line has grown to include over 25 different models of skis that range from ultra-fat powder boards, to the perfect park ski, to some of the best women-specific designs out there. The company's collection of jackets, pants, and layering pieces continues to redefine snow style while maintaining a high level of technical performance, and it has been able to stay at the cutting edge of skiing's progression by supporting and collaborating with the latest batch of new-school talent—athletes like Jacob Wester, Henrik Harlaut, and Phil Casabon. When the original Armada crew proclaimed itself to be "what skiing would become," many industry veterans no doubt chuckled. Now, after twelve years of vision and hard work, no one is laughing, and the ski industry is still trying to catch up.