50% Off
sale
$44.97
$89.95
Free 2-Day shipping on orders over $50. Learn More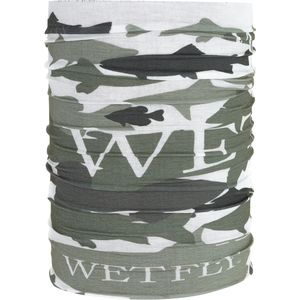 Free gift with purchase!
Neckfly
Details
Rock-solid performance that doesn't break the bank.
Between the gas money it takes to get to those prime fishing spots and the money you spend on premium dry fly hackles, it's nice to save a little dough wherever you can. And while the Wetfly ElementSE Fly Reel isn't the most technologically advanced reel on the market, it will get the job done in the majority of fishing scenarios you encounter due to its simple and reliable design. Its stout aluminum construction is machine cut and die-cast to keep the reel durable and competitively priced. Meanwhile, a simple and reliable cork disc drag provides a smooth startup inertia and the fish-stopping power you need to turn stubborn fish. Wetfly made the ElementSE available in three different sizes to pair with everything from your skinny water 3-weight rod to your streamer-hucking 7 weight.
An entry level reel designed for freshwater fly fishing
Machine cut and die-cast construction increases durability
Smooth and powerful disc drag system
Large arbor design increases line retrieval speed
Item #WET000Q
Tech Specs
Material
machined die-cast aluminum
Recommended Use
fly fishing
Manufacturer Warranty
lifetime