---
Why We Like The Portage Canoe Carrier
Preparing for a day at the lake is easy when we have the Thule Portage Canoe Carrier. For a 2-person adventure, we simply have to slide our canoe over the ramped sides and set it on the durable gunwales that have a cushioned base to secure the canoe in place, damage-free. The cushioned padding defends against bumps and nicks, and has weather-resistant qualities to eliminate worry about corrosion over time. Just cinch the center straps and tie-downs at the bow and stern, and boom! Ready for travel.

Details
Pop your canoe on this easy, secure carrier for care-free travel
Durable gunwales with ramped sides make for easy loading
Weather-resistant base padding protects the canoe in transit
Center straps with buckle bumpers protect car and canoe
Tie-downs for bow and stern quickly ratchet down in seconds
Fits most factory racks with single reversible mounting bracket
Item #THUZ3AI
Boat Capacity

single

Compatibility

Thule WingBar Evo, AeroBlade, SquareBar, ProBar, Xsporter Pro (with adapter), TracRac

Part Number

819001

Recommended Use

travel

Manufacturer Warranty

limited lifetime
Reviews
Q&A
Overall Rating
4 based on 10 ratings
What do you think about this product?
View
Selecting an option will reload the available reviews on the page
5 out of 5 stars
August 14, 2023
Gets the job done
Trying to research options to haul a canoe a few times on my F150 and this came up. It's a bit of a pricey option when combined with the the roof rack. In the end I was able to haul a canoe securely without issue. All straps were provided and the install was easy and secure. I'd recommend it.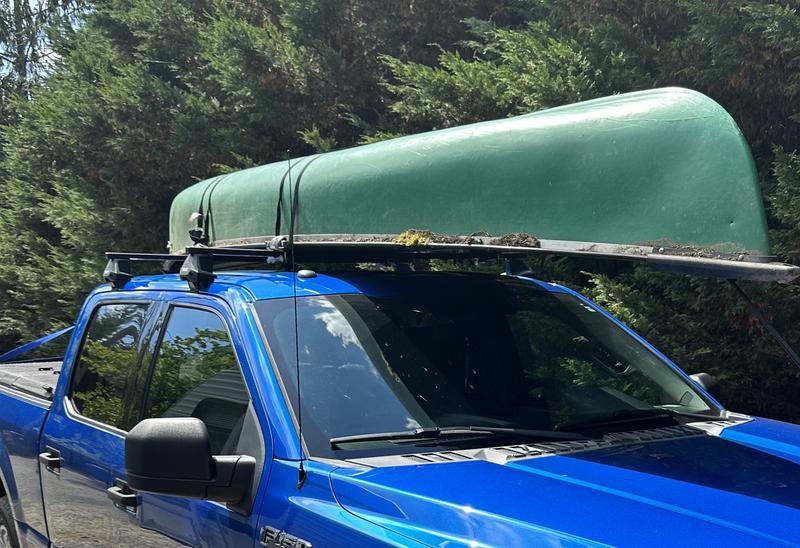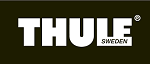 Originally reviewed on manufacturer
4 out of 5 stars
July 28, 2022
Great product
Simple to use and holds the canoe tight. I appreciate that it can be quickly moved from one vehicle to another and it is configurable for the various cross bars. Very happy with my Thule Portage.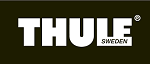 Originally reviewed on manufacturer
1 out of 5 stars
July 25, 2022
Doesn't fit properly, you don't need this product
Bought at the same time I purchased the Wingbar Evo (which I'm very happy with). I followed the specifications for my car (Chevy Cruze). Bought this product for my canoe. We followed the instructions (which could be a lot clearer, and youtube videos, and unfortunately, it does not fit. The clamps that the canoe is supposed to rest on need to be place on the outside of the Evo Clamps. This is not how it was designed. Disappointed as I followed Thule's buying advice for my vehicle. Also the instructions for the ropes needs to be a lot clearer and we managed but I'm not convinced it was right. In the end, placing the canoe one the roof rack and tying down with the ratchet straps with rope at the front and back does the trick. You don't this product, it was a waste on money and we could have bought cheaper ratchet straps and rope.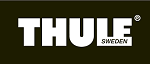 Originally reviewed on manufacturer
5 out of 5 stars
July 17, 2022
Work Beautifully
Had a set for 20 years on my Saab that worked flawlessly. These fit my canoe perfectly. and hold well.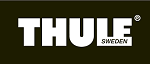 Originally reviewed on manufacturer
4 out of 5 stars
October 13, 2020
Great product; caution with strong wind
I drove about 4000 km across Canada with a canoe using this product connected to wingbar evo's on a Forester. I've done lots of canoe tripping before and used other systems, including tying directly to bars and foam supports. A few notes on install: - Ensure that your cross bars are wide enough and that their attachment points won't impede with the installation of these friction-based attachments. Canoe gunnels at the attachment points are generally 2.5 to 3 feet wide, so you need bars of the same width or more for this attachment system to work, as it needs to wrap around the entire bar to clamp to. One of my side had these attachments on the outside of the clamps to the roof rack and the other two on the inside (i.e., the canoe was offset and not on the centre of the car, as the clamps were in the way). - Figuring out 2 Nm of force is difficult with these screw clamps; what typical person knows that? Since friction was the only thing holding these things on, I screwed them as hard as my fingers would allow. - The product comes with two tie-downs for the front and back of the vehicle. Four would be better (see below). I fell in love with the product during the first 2500 km through Ontario. It worked flawlessly. It was easy to install and the canoe was very snug to the bars. I didn't feel comfortable driving over 105 km/h, as the car handling seemed to feel a bit uneasy above those speeds. But that was ample fast for the roads I was on. Now, the reason for dropping one star. Once we got to the Prairies, the wind picked up to a 40 to 60 km/h crosswind. This meant that we could really only drive between 60 and 80 km/h comfortably, as the wind was dramatically pushing the canoe around. The crosswind was slowly sliding the attachments away from the gunnels, since they are only friction-based. We had to stop every hour or so to push the attachments snug against the gunnels, and I was tightening them as much as I could to try to limit this. The only thing I wonder is if we had four tie-downs rather than just the two, that may have limited lateral movement of the canoe. I will certainly be attempting that with future uses of this product. Overall, it is a great product and I recommend it, particularly if you are not exclusively driving in commonly windy areas.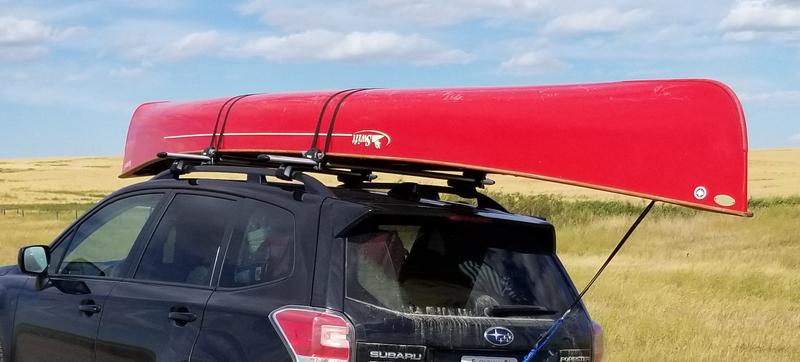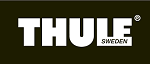 Originally reviewed on manufacturer
5 out of 5 stars
July 18, 2020
Superior Product
I have used other car roof canoe carriers and found them lacking. This one, used in combination with the Evo WingBar, is tremendously better. The engineering and quality of materials is impressive. I can't imagine anything more secure and easy to use.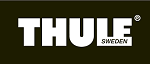 Originally reviewed on manufacturer
5 out of 5 stars
March 3, 2020
Use with xadapt12 kit, not curved clamps!
OK to be fair, I haven't done my final installation (waiting for xadapt12 kit) but can say I love the concept, just not the "clamps" that hold the portage padded feet. They don't really fit an AeroBlade very well (flipped or not). I am going to use Xadapt12 which holds padded foot to AeroBlade by means of T bolt in AeroBlade track. (That's what center hole in padded foot is for.) Expect if to work excellently. Crossroads foot pack and AeroBlades also excellent.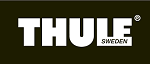 Originally reviewed on manufacturer
1 out of 5 stars
March 3, 2020
Design flaws.
Won't fit our canoe even though we use a large Volvo Station Wagon. There should be a warning about this.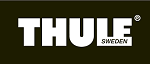 Originally reviewed on manufacturer
3 out of 5 stars
March 3, 2020
Doesn't work with my vehicle.
Purchased the Portage to use on my 2015 4Runner with 53" Aerobars. The canoe I own is a 14 6 Old Town Saranac. I can only get one side of the canoe in the brackets (either front or back). For example I set the back brackets up and place the canoe in them and then move to the front brackets and they cannot be spread wide enough. They are limited by the distance between the roof rack rails. Not a bad product but definitely not going to work on every vehicle. If you have a setup similar to mine might want to save the money.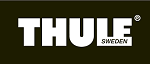 Originally reviewed on manufacturer
5 out of 5 stars
March 3, 2020
Excellent product. Can highly recommend it!!
Easy to use & makes my Mad River feel very secure in transit.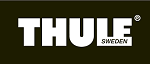 Originally reviewed on manufacturer
Need Expert Advice?
Our Gearheads Can Help