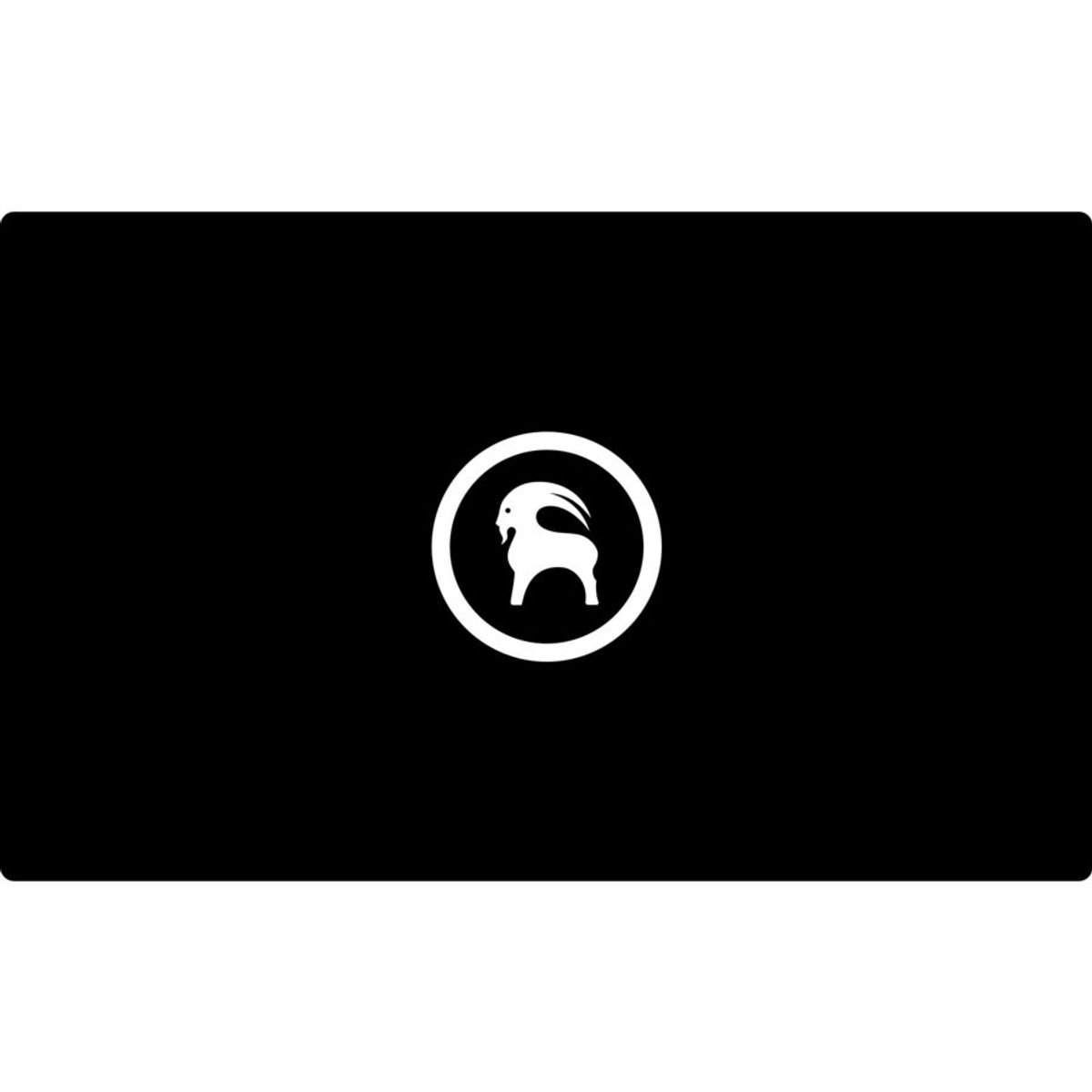 Details
eGift Certificate
It's never too late to give someone the perfect gift. The Backcountry eGift Certficate is delivered via e-mail, and can be redeemed online immediately. With a huge selection of outdoor gear and apparel to choose from, Backcountry.com has something for everyone, even those hard-to-please people on your list.
You can choose to have the eGift certificate sent directly to the intended recipient; just enter their e-mail address. If you would prefer to forward the gift certificate to them on a later date, enter your e-mail address so you can forward the certificate when you like.
The eGift Certificate is redeemable on the following Backcountry sites: Backcountry.com, Competitivecyclist.com, Steepandcheap.com, and MotoSport.com. Note that only one eGift Certificate may be redeemed per order. To apply multiple eGift Certificates to a single order, contact us via chat or phone. Click here for complete details.
Delivered via e-mail, and can be redeemed online immediately
eGift certificate never expires
E-mail arrives within 24 hours of purchase
Note that only one eGift Certificate may be applied per order; to apply multiple eGift Certificates to one order, please contact us
Item #BCS0021
What do you think about this product?
Have questions about this product?
Good gift idea but can't combine
I really like Backcountry & was excited when I got 2 gift certificates for backcountry. Was hoping to buy a pack only to learn you can only use 1 gift card per order & there's no way to combine the gift cards. Which is a major bummer.
So now I am waiting to save enough to use even just one of my gift certificates & I'm sure by the time I do have enough the pack I've been eyeing will be long gone 😔
I hope it can be use more than one egift
when I pay for my order on Steepandcheap.com,I found I only use just one egift card.
When I can't figure out what to get for my favorite outdoor enthusiast (i.e., effectively everyone I know), then I go with the gift card. It's quick for me to input their email address and then it takes care of the rest.
Can't Beat a Backcountry Gift Card
Familiarity:

I gave it as a gift but have feedback to share
No matter who you need a gift for, you can't go wrong with a Backcountry gift card. Good for holidays, baby showers, birthdays, weddings, etc.
No one can top Backcountry
After my last review, $50 was added on and even Koly reached out to me. I purchase these for giveaways for my FB group "Maine Hiking" so it's great to have a company like Backcountry to offer these digital gift certificates. I have no intention on shopping anywhere else when it comes to online ordering for my outdoor gear.
I'm mostly happy. My only gripe is I needed 3 $50 cards. Guess they offer nearly every other amount except $50. Haha
Gift Card
Familiarity:

I've put it through the wringer
Got the gift of picking out my own gear...what more could you ask for?!

BTW...if you're reading reviews on gift cards you have too much time on your hands.
I gave this as a gift for last Secret Santa and was pretty awesome, very convenient and cool. Highly recommended.
Good For Moms
Familiarity:

I've used it several times
My mom never likes the things I buy her, but she pretends she does. Now she can buy her own stuff. Take that MOM.
Backcountry has two forms of Gift Certs. A hard card or in digital form. This is the way to go for that Millennial who live on their phone. I'd suggest printing out the email you receive after you purchase so the gift receiver at least can have something physical (slide it in a card maybe) and forward the email later on. Simply redeem online at any time! Hassle free.
Backcountry.com egift cards are a great last minute gift. They're delivered within minutes of ordering. i tend to buy them when I get promotional debit cards (think cable to signups) as I'm worried about losing the card itself, or forgetting to use it before it expires.
You know what this is man
Great way to gift the gift of gear to your buddies. My friend Sam watched my dog and he got one of these in return.
Highly recommended: I just bought one of these as a gift for a friend. I messed up the email address and customer service was at a minimum 11 out of 10 stars in helping remedy the problem. I would not only recommend the Gift Card, but Backcountry.com for outdoor enthusiast equipment. They are awesome, have awesome products and great affiliate web sites...
One of the best gifts you can get!
Actually my first experience with this was when Backcountry.com sent me an email telling me that I got $10 off my next order. The email said that it was just $10 off, straight up, no strings attached. The offer expired in a few weeks so I didn't want a free $10 to go to waste. I decided to put the "no strings attached" promise to the test. I was happy to discover that I could indeed use my free $10 towards a $25 gift certificate, locking in this free money for two years. I later used this gift certificate towards the purchase of much needed clothing. Can't think of too many places I'd rather get a gift certificate for.
Ah, the Backcountry gift card
That warm, fuzzy feeling you get when you get the gift of outdoor goodies from your loved ones? Well, it's now available in an e-mail. Don't think I've ever met anyone who DOESN'T love getting these.
I purchased over $75 of North Face tee shirts for my husband. They are the best shirts in the whole wide world, and pricey.
I did not notice the discloser that free shipping was offered only to the lower 48 of which Hawaii is not. I contacted them to cancel my order when I received my email receipt. To my surprise, they offered me free shipping for this order. I realize this is a one time gesture, and I really appreciate that. As much as I am discouraged by shipping costs (the reason for the 4 stars, instead of 5), I will certainly shop here again. Their retail prices are REALLY, REALLY good.
I wanted to get a gift card to give my nephew for Christmas. But all you have to offer is an e-mail.
Unanswered Question
What can be done if the recipient of an ecard deletes the email?
Unanswered Question
Why can't I get a $75 e-gift certificate?
Unanswered Question
Can I redeem two gift certificates in the same transaction and pay off the remaining amount through credit card?
Unanswered Question
I see there isn't a $50 option for a gift certificate. In fact the gap between the $40 and $100 amount is not very accommodating. Shouldn't the customer have a choice as to the amount they wish to purchase? This isn't very customer friendly. Seems very manipulating.
Unanswered Question
I ordered a e gift certificate for my nephew, but he never received it. Is there a way I check that it went to the correct email address?
Thank You!
Laurie Norlander
951-204-6185
Hello. I want to try backcountry, but I...
Hello. I want to try backcountry, but I don't know which ski choose, maybe someone help me? Thanks for help
Hey Darek,

There are a lot of factors that go into choosing the right ski. I recommend using our "Chat Now" feature located in the upper right-hand corner of the page. This will connect you one of our knowledgable Gearheads who can get the necessary information in recommending the ski for you.
hi...do gift cards expire? i know i still...
hi...do gift cards expire? i know i still have some money left on a gift card, but I'm not sure how to access it because the link i clicked on in my email doesn't work any more.

thanks so much!!
contact customer service. if it has expired they should be able to re-activate it for you and tell you what the balance is that's left on it.
Unanswered Question
What can I do with the points I accumulate...
What can I do with the points I accumulate from being part of the community? I am sure this is explained somewhere but I couldn't find it.
Unanswered Question
it is not send it to my email??
it is not send it to my email¿?
Unanswered Question
please I purchased yesterday a gift card...
please I purchased yesterday a gift card for my own and I do not yet received ... why? just only 2 in stock the shoes that I want.. some info please...
Unanswered Question
hi, i received an email stating i sent a...
hi, i received an email stating i sent a $25 gift certificate to myself, but i didnt. so when i tried to use it the checkout page said there was only $9 on it...im confused because i just got the email, does anyone know whats goin on?
Hi, Do the gift certificates work on steep...
Hi,

Do the gift certificates work on steep and cheap?
Hey Sarah,

No they do not. Only the "main sites" such as Backcountry and Dogfunk which has it's own gift certificate as well.
Nope. Will only work on our retail sites: Backcountry.com, Dogfunk.com, Realcyclist.com, HucknRoll.com, and DepartmentofGoods.com.
Hi, I am interested in purchasing a Stand...
Hi,
I am interested in purchasing a Stand up Paddleboard (paddle, leash, etc.), and I was thinking about buying gift certificates over time, and using them as a sort of layaway program until I've bought enough to cover the cost of the purchases. Here's my question; say it takes me six months or so to save enough gift certificates to make the purchases, can I ensure the model I want (c4waterman standem) is still available? Thanks in advance for your time! Brooks
Best Answer
Nice setup!! But sorry, no, the only way to reserve an item and pull it from inventory is to purchase it.
Thank you, Angus! In itself, as a response...
Thank you, Angus! In itself, as a response so promptly made and thoughtfully sent, I continue to be grateful for and inspired by Backcountry and the community that supports it.

My troubles with this Gear Certificate remain (for reasons I'll mention), but I wanted to mention that I made a purchase anyway, and regardless of the fate of a certificate I have only myself to blame for its datedness, I will continue to be a strong advocate of the Backcountry enterprise.

The paper Gear Certificate issued in 2003 has an "Authorized Gear Guru" signature on it, in real ink, (name of Guru: Gilbert) and because my brother was never in Utah, I conclude that the certificate must have been sent to him in the mail - perhaps before the e-certificates became a common practice. The certificate measures about 3.75in high x 8.5in. wide, and has the logo of a mountain peak in the background, stretching the width of the card.

But besides the 5-digit code, there is no further information.
Best Answer
That's the most positive response I've ever gotten. I'm actually so jaded that I thought you were being sarcastic at first. Given your new set of circumstances, it would seem that the protocol for gift certificates has changed since yours was issued. I'd get on Live Chat again, explain the situation again (including that you're now sure it's the right store), and maybe they can send you a new one. You'd think the old one would be on record somewhere so they could verify it. Otherwise, assuming you already tried entering the code where I told you and that didn't work, you may just have to cut your losses. Hope there wasn't too much money on the certificate (and that you can actually get to it somehow), and good luck!
I have a paper gift certificate that is...
I have a paper gift certificate that is quite old...a gift from my brother for my birthday in 2003. While the gift certificate states that it will not expire, and while there is a 5-digit code stamped on the front, I do not know how or indeed if it can be redeemed via your on-line store.

I received great help from one of your staff with whom I "chatted" on-line. At the end of that conversation, I had convinced both him and myself that I had mistaken "The Backcountry Store" with Backcountry, given that the certificate listed the following website: "www.backcountrystore.com."

But when, subsequently, I searched on-line for "The Backcountry Store," every search directed me to your store. And for further confirmation, I checked other details on my paper certificate: and indeed, the telephone number and location matched up exactly with yours.

This leaves me wondering what to do with this "Gear Certificate"? And ultimately can it be redeemed?
Best Answer
When you get to checkout, look for a little link that says "Gift Certificate: Click here to redeem." I attached a photo of what that looks like; it'll be under item 5: Enter your Payment Information if you're not signed in or under item 1: Verify your Payment Information if you are. Hope that helps and hope you get your money. Excellent sleuthing work too.
Can I use a backcountry gift certificate...
Can I use a backcountry gift certificate for steepandcheap or tramdock?
Best Answer
Nope, I tried that. It has to be used on Backcountry, unfortunately.
Can a gift certificate be spread out over...
Can a gift certificate be spread out over several purchases?

Example: If I had a $500 gift certificate, could I make five separate $100 purchases?
Best Answer
Absolutely. It's like store credit, you can spread it out as much as you want. I'd advise purchases no smaller than $50 though, you don't want to spend your certificate on shipping.
Also, keep in mind that you can only use ONE certificate per online order, so don't stock up on $50 certificates thinking you can use three of them on your $150 order.
I have run into the problem of stocking up on gift certificates. Ordering online did not support it. However you can jump on chat with backcountry and they will complete the order for you or even issue a brand new certificate that consolidates all your gift certificates into one.
hi, i purchased a $200 gift certificate...
hi,
i purchased a $200 gift certificate for my son-in-law for christmas 2008. my daughter deleted the email from back country that gave him the information about his certificate and the pass word he was supposed to use to access it. can this information be sent again, or is he just out of luck and out a $200 gift certificate?
thank you,
cynthia
If it hasn't been redeemed and it hasn't expired, he should be fine. A Gearhead should be able to reissue the info for you; chat them up or call (800) 409-4502. Hope that helps.
If I purchase a gift certificate on...
If I purchase a gift certificate on Backcoutry.com can it be used at backcountryoutlet.com?