Free 2-Day shipping on orders over $50*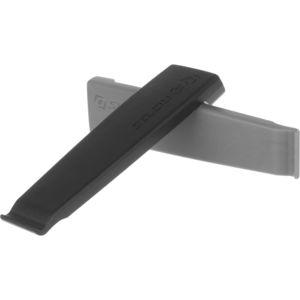 Free gift with purchase!
Tire Levers
Details
Pump it up.
When your pockets are full and you don't want anything extra strapped to your bike, the Genuine Innovations Air Chuck Elite should be in your saddlebag. This CO2 inflator is compact and uses only one hand to push the inflator. The amount of air is easily controlled to avoid over-inflation. Unlike less durable versions, it is constructed from metal and is given a lifetime warranty. It is compatible with 12-, 16-, and 20-gram threaded cartridges and the Big Air. The Genuine Innovations Air Chuck Elite Inflator comes with one 16gm and one 20gm cartridge.
Metal alloy
Lifetime warranty
Compatible with 12-, 16-, and 20-gram threaded cartridges, and the Big Air
Comes with 16gm and 20gm cartridge
Item #INN000B
Tech Specs
Valve Type
presta, Schrader
Recommended Use
tire infaltion
Manufacturer Warranty
lifetime