Current price:

$153.96

Original price:

$219.95
---
Alpinisto 50L Backpack
Alpine environments can be brutal. Bring the Gregory Alpinisto 50L Backpack on your venture to be sure you can carry all of the gear you'll need in a balanced, comfortable fashion, even through uncomfortable conditions. This pack lifts the weight off of your joints with Fusion Flex suspension balancing the pack in proper alignment, allowing you to navigate each scramble or rappel on your route. The Alpinisto has a robust construction built to stand up to harsh environments, and is designed to carry the gear you'll need there. From the puncture-resistant crampon pocket to the ice axe attachments, gear loops, and ice clippers, you'll be able to carry all of your alpine gear when you don't need it in hand. Gregory made the framesheet, bivy pad, and hipbelt removable so you can customize the pack exactly how you like it, shedding weight by taking out any features you don't need for the trip. The A-frame ski-carry slots have sled-pull loops, so you can haul in your base camp and be ready for a brutal night.
Details
Robust pack for multiple-technique approaches
Fusion Flex suspension balances and lifts the weight
Stowable crampon pocket is puncture-resistant
Framesheet, bivy pad, and hipbelt are removable for customization
A-frame ski carry can attach to a sled for pulling
Dual gear loops and ice clippers for technical ascents
Removable ice axe attachments shed weight when not in use
Rope strap and haul loops for technical lowering
Item #GRE009Z
Volume

51L (3112cu in)

Support/Suspension

Fusion Flex

Hydration Compatible

yes

Access

top, side

Gear Loops

2

Ice Axe Carry

removable, stowable

Dimensions

25.6 x 14.2 x 5.4in

Claimed Weight

3lb 14.4oz

Manufacturer Warranty

limited lifetime
Reviews
Q&A
Overall Rating
4.5 based on 20 ratings
What do you think about this product?
View
Selecting an option will reload the available reviews on the page
2 out of 5 stars
May 30, 2023
Bummer
Hurts my shoulders with 30#. I really, really want to love this bag but cannot get the weight to ride on my hips.

Originally reviewed on Gregory
5 out of 5 stars
March 14, 2023
Took this bag on a mountaineering trip to Ecuador. Really solid backpack. No unnecessary features, easy to strip down. The 50L size was perfect for 2-4 day climbs and I love the single pack strap on the back. Really easy to get in and out of the bag. Everything about the bag worked well for me. The only knock I have is that some of the buckles are pretty flimsy. I managed to break one half way through the trip. Gregor promptly sent me 2 replacement buckles when I got home.
Originally reviewed on ExpertVoice.com
5 out of 5 stars
January 27, 2023
Get pack for SAR.
Our search and rescue team chose this pack for its abundance of practical features and its light weight. The fact that it come in a variety of sizes made it easy to dial in the right fit for each of our team members.

Originally reviewed on Gregory
5 out of 5 stars
January 21, 2023
Bomb Proof
Side zip is clutch! Vert ice tools stow perfectly!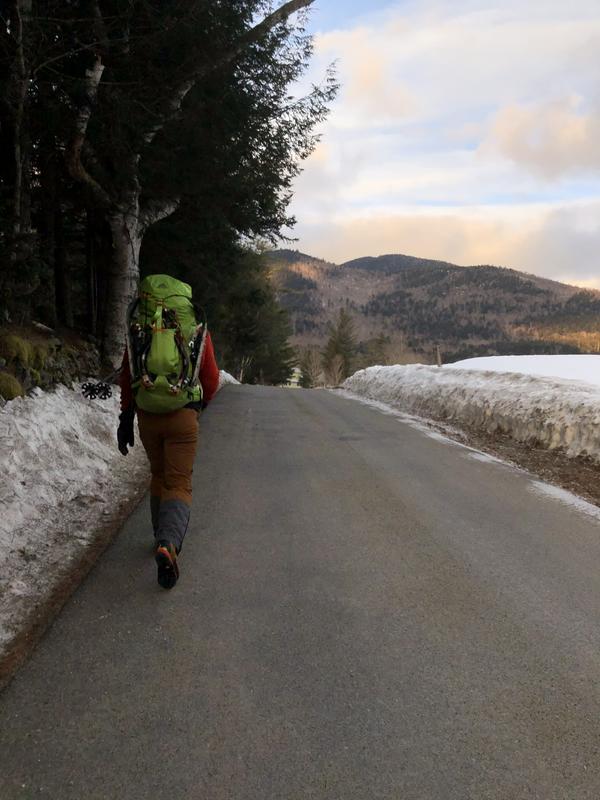 Originally reviewed on Gregory
5 out of 5 stars
July 18, 2022
Awesome!!! Gregory does it right :o)
Fits perfectly, super comfortable even when packed fairly heavy. Wish the waiststrap buckles tightened from the side. The side zipper makes it simple to pack unwieldy items into it and then compress it well. The top compartment might be better if it tightened down with two straps as it wants to wobble over the helmet packed in the top of the main compartment. Crampon spot also fits climbing shoes. Colour is never my main concern buying a pack but I happen to love the bright green. Wouldn't mention colour except a lot of other reviewers seem to hate it.

Originally reviewed on Gregory
5 out of 5 stars
July 17, 2022
Great pack for 2-3 days in the mountains
I purchased this pack for 2 days Mt. Stuart climb. The pack was loaded with 35lb of gear, including tent and pickets and still had space inside, and was very comfortable during the approach. For the summit push it self I appreciated the option to remove the brain for lighter setup. On the second day, we got caught in 10 hours of constant rain and snow, and by the end of the day the pack and items inside were wet inside - lesson learnt to add a garbage bag for an extra protection.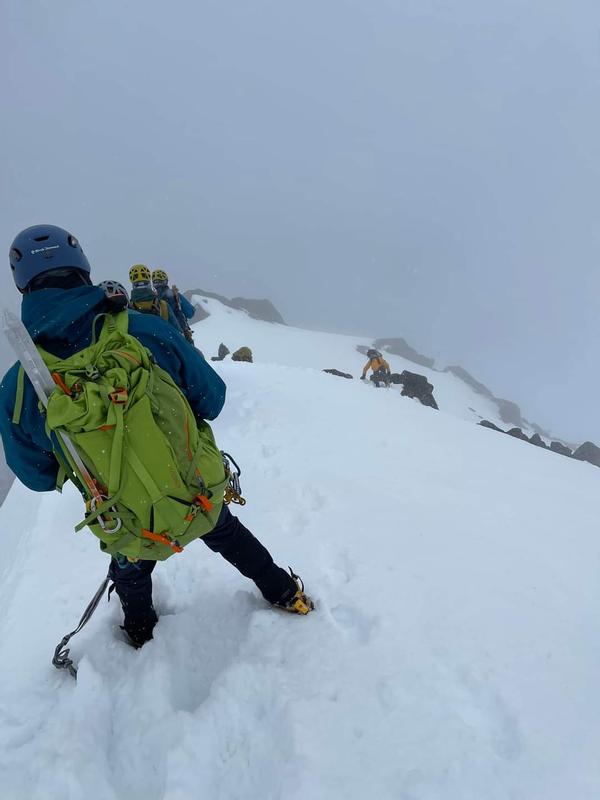 Originally reviewed on ExpertVoice.com
5 out of 5 stars
July 17, 2022
Obsessed with this bag
Bought this bag after reading some articles about the top options out there for ice climbing. This bag absolutely exceeds expectations for storing gear. I got the 50L option and was able to store a 70m rope, layers, gear, helmet, tools, and crampons without using the brain (with outer tool and crampon storage though). Comfy to wear for a moderate hike, not too top heavy, everything stays in place!
Originally reviewed on ExpertVoice.com
5 out of 5 stars
July 17, 2022
Yes
I used a backpack while ice climbing in NH that was perfect but no longer manufactured. I couldn't find anything like it until this Gregory pack. The modularity is pretty nifty for bike commuting, but it's really just a good backpack with the right things in the right places. My only gripe is that I needed to exercise ingenuity to strap a nalgene on the outside during summer. Again, that's not a real criticism, as this is a bag for alpinism. Gregory's main fault is that I like this bag too much and use it throughout the entire year.
Originally reviewed on ExpertVoice.com
5 out of 5 stars
July 17, 2022
Light and fast. Been using it for alpine climbing in Alaska. My go to for bagging quick peaks.
Originally reviewed on ExpertVoice.com
4 out of 5 stars
July 17, 2022
I have always been a fan of Gregory packs and this pack it pretty darn good. The volume and simplicity are just what I was looking for. The only minor cons I have found are: shoulder straps are very narrow, which is good for shaving weight, but if not adjusted properly can dig into your arm pits/pecks a little & the zippers are quite stiff at first making them harder to use (esp the hipbelt pocket) though they seem to loosing up some with use. That said, you can strip this pack down to the basics to shed weight or just use it as a simple ruck sack. So far I have used it to haul climbing gear to rock crags and ice flows, and have used it as a light alpine pack peaks in the CO Rockies and Tetons. It is certainly an upgrade to my 20 yr old Marmot pack (which was and is still bomb proof, just heavier than I want these days) and supports my adventures well.
Originally reviewed on ExpertVoice.com
Need Expert Advice?
Our Gearheads Can Help
Which rain cover is best for the Alpinisto 50? 30-50L or 50-80L?
What is the best way to attach ski poles? 
How about ski poles? They actually list a trekking pole attachment as "yes" in the specs…
Where do the trekking poles or ski poles go?