Free 2-Day shipping on orders over $50. Learn More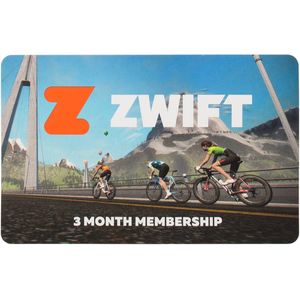 Free gift with purchase!
Membership Card - 3 Months
Details
Direto Interactive Power Trainer
We've come to recognize indoor cycling as a necessary evil and if we plan to go into spring with some residual fitness after the colder months have subsided, we need something to keep us captivated and motivated. Smart, interactive trainers have helped out tremendously providing useful metrics and feedback while also interacting with virtual training apps to make riding in place a little more fun. Elite's Direto Interactive Power Trainer is ideal for targeted and effective indoor riding and it lets you race other riders virtually or follow a specific training regimen so you can beat the winter doldrums and come out ready to swing in the spring.
Like the Drivo, the Direto uses an integrated OTS (Optical Torque Sensor) power meter, to measure power to within +/-2% accuracy. To further analyze your pedaling perfection, an in-app option is available to measure power during the whole pedaling movement through 12 set points. The trainer determines how much effort you put into each leg, letting you work on your efficiency and smoothing your pedaling stroke. When this option is enabled, you can access your power data on two types of charts via the My E-Training software and app.
To alleviate the monotony of pedaling in place, the Direto simulates climbing with slopes up to 14%. Sprinters can work on their finishing kick with a 1400-watt power output at simulated speeds of 40km/h. This trainer is super intuitive and can be used by anyone looking to maintain or improve fitness easily within the confines of their own homes, but when not in use, the compact design allows the trainer to easily transport and store. We also really like the direct drive design that provides easy set-up, a stable platform, and zero tire wear and slippage. If the weather or time doesn't allow you to get outdoors and train, the Direto from Elite still allows for structured training and watching your favorite races on repeat or racing friends or virtual courses.
An interactive home trainer for staying fit this winter
Direct drive has zero tire wear or slippage
Ideal for any type of training that utilizes power data
Third-party compatibility with Zwift, TrainerRoad, and others
Manage your Diretos firmware with a smartphone or tablet
Easy to use and store when not in use
Compatible with both road and MTB frames including 12 x 142mm thru-axles
Item #ELI001Y
Tech Specs
Wireless
ANT+ FE-C, Bluetooth
Operating System
iOS, Android, macOS, Windows
Manufacturer Warranty
2 years
What do you think about this product?
Have questions about this product?
Value is excellent
Familiarity:

I've used it several times
As far. as indoor trainers go, direct drive is the defacto best, but with axle standard all over the place purchasing adapters, new cassettes, etc to make it work can be a nightmare. I got this trainer because it is the only one I could find at this price point that included the wheel chock AND 12x142 thru-axle adapter. Easily you could spend a lot of extra cash on both of these with other brands. Connectivity is great too, syncs to my Garmin Edge 520 Plus and I can ride any course I program in Strava, Trailforks, or. trainnerroad/zwift if I so please. So far I have logged about 12 hours on this trainer and riding indoors (when I have no other choice) is not so bad.