Paradigm 6 Running Shoe - Men's
Current price:

$84.98 - $101.97

Original price:

$169.95
---
Why We Like The Paradigm 6 Running Shoe
When we're cranking out miles on the road, we lace up the Paradigm 6 Running Shoe to make our long journey feel more like a jog across the clouds. With a midsole designed to cushion your stride while springing you forward, this road shoe grips the pavement gracefully while being a lightweight option.
Details
Cushioned running shoe for road races and training
Breathable mesh upper keeps your feet cool and dry
Ego Max midsole ensures responsive feel and support
Lace closure lets you get the optimal fit with ease
30mm of cushion creates maximum squish on the road
Item #ATRQ01Y
Upper Material

synthetic,engineered mesh

Closure

lace

Midsole

Altra Ego Max (EVA)

Sole

Footpod rubber

Last

straight

Support Type

neutral

Cushion

maximum

Heel / Forefoot Height

[heel] 30mm, [forefoot] 30mm

Drop

0mm

Claimed Weight

10.8oz

Manufacturer Warranty

300-500 miles

Activity

road running
Reviews
Q&A
Overall Rating
3.5 based on 181 ratings
What do you think about this product?
View
Selecting an option will reload the available reviews on the page
2 out of 5 stars
December 3, 2023
They don't last
These shoes don't hold up ? The bottoms flake off , black part. Also the heal portion on both shoes wore out exposing the padding . They were comfortable but apparently don't last ?

Originally reviewed on altrafootwear.com
1 out of 5 stars
November 20, 2023
Doesn't Last!
These shoes are great in regards to fit, comfort and support. The issue is They Don't Last! The tread is bald after 200 miles of walking-not running on nice pavement. A shoe this expensive should last more than 200 miles before it's worthless. The upper is in fantastic shape, but the shoes must be thrown out because it's dangerous now with little tread left-not good.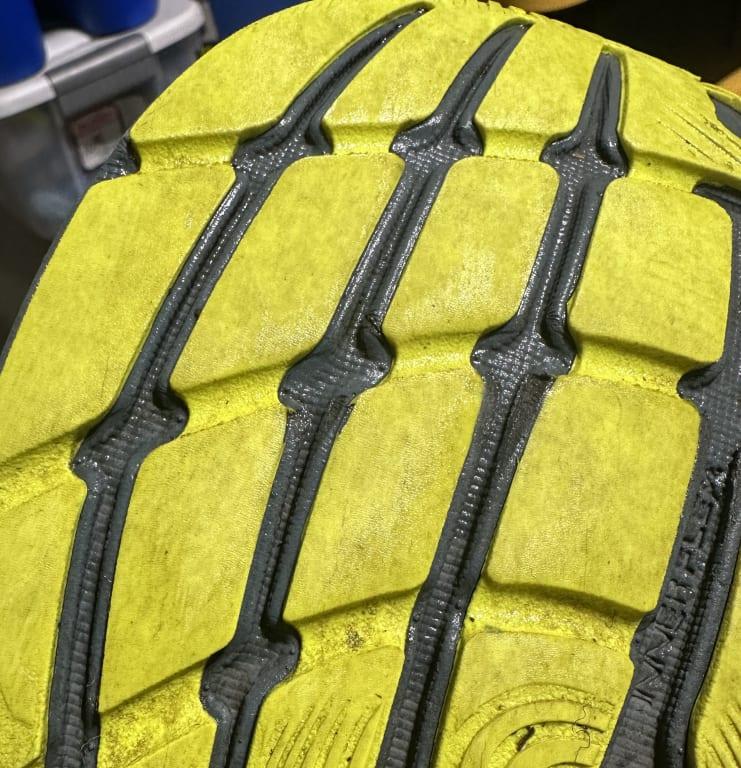 Originally reviewed on altrafootwear.com
5 out of 5 stars
October 30, 2023
Nice shoe
Paradigm 6. Meets my expectations for running , jump rope and agility work.

Originally reviewed on altrafootwear.com
4 out of 5 stars
October 13, 2023
Great hardpack shoe
At first I got this shoe for a road/hard pack trail shoe and it turns out that it's great for both! I am a 12 regular, 6'2, 200lbs and this is a great amount of cushion. I have had a pair of the Lone Peak 6 for a couple years now and I absolutely love them for all things trail. Only reason I am not giving this a 5-star rating is because I seem to be getting hotspots on the balls of my foot. This may be part of the break in period. Altra meets my needs and beats out competitors for their Zero Drop technology. Cheers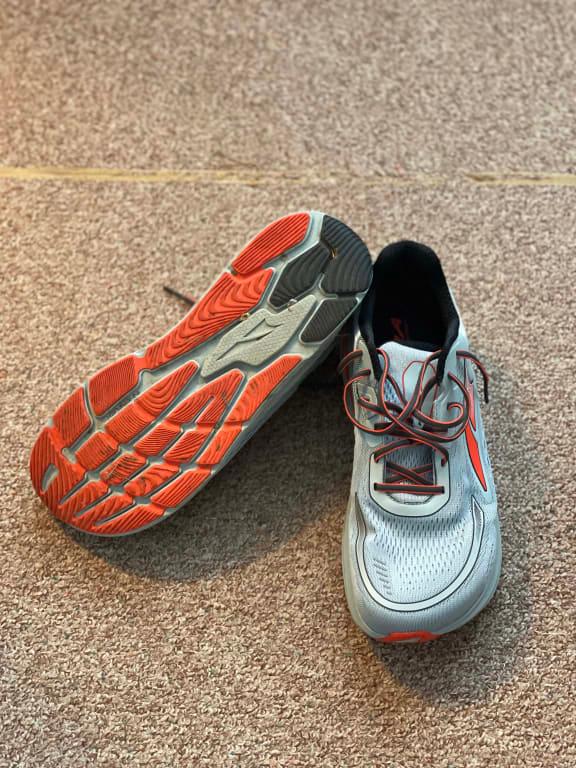 Originally reviewed on altrafootwear.com
5 out of 5 stars
October 4, 2023
Adore them
Bought these on a whim during the Labor Day sale needing a new daily. Never used Altra or zero-drop before but WOW. My stride has never looked/felt better, and I'm definitely running more efficiently than my previous shoes (used brooks and hoka). I can't give you a good idea of how they compare to other Altras, but these won't be my last pair. Good cushioning but not too pillowy, stable but not clunky, breathable and comfortable upper, no fit issues/blistering and heel stays locked in place, and, as far as an month-in goes, very durable, showing minimal wear. Easy 10/10.

Originally reviewed on altrafootwear.com
4 out of 5 stars
October 2, 2023
Overall, a good shoe; needs a better outsole
This shoe works very well for me. Yes, they are heavier than others, but that's kind of the point of a more cushioned shoe. My one request would be for an improved outsole. After one month of running on suburban streets around 35 - 40 miles/week, it has considerable wear. Also, the tread depth is pretty shallow; I don't feel much grip on the pavement. If you took the outsole from the Provision 7 (which I tried, but returned because the fit was wrong) and put it on this shoe, it would be perfect - for my feet, anyway.

Originally reviewed on altrafootwear.com
3 out of 5 stars
September 21, 2023
Great Shoe But Delaminating Sole
Loved these shoes unit sole started to delaminate after 2 months of ownership. I've been managing a neuroma in my right foot, so the shoes haven't seen a lot of miles and appear generally brand new except for the outsole separating. I have multiple pairs of Brooks Beasts that are still holding after years of wear. It's too bad because I need this footshape (and support) in my runners and I was totally convinced I had found my forever shoe. From reading reviews this seems to be a problem across the board for Altra and it's unfortunate because it seems like they're losing a devoted and willing audience/market. Bottom line, if they could make a durable shoe I'd be a buyer. Last thoughts-- fabric feels like it could use reinforcement where it wraps the forefoot. And Altra should really consider making a golf shoe.

Originally reviewed on altrafootwear.com
1 out of 5 stars
September 20, 2023
Too Narrow - Bring Back the ORIGNAL FOOTBED
Please please please bring back the original footbed, this is too narrow. I've used this shoe for years for ultrarunning and now I can't use it because of the narrow footbed. BRING IT BACK

Originally reviewed on altrafootwear.com
5 out of 5 stars
September 19, 2023
Pleasantly surprised at v.6
I had previously tried v.1 of this shoe and returned them immediately: I got a back ache that quit when I stopped wearing them. Now, with v.6, I can wear them for days comfortably. The width and length feels right and the shoe is conservatively styled. I can feel the arch support and lateral stability as I walk. Other than being on the soft, squishy side I think they're great shoes and a welcome relief from orthotic inserts for correcting my over pronation.

Originally reviewed on altrafootwear.com
4 out of 5 stars
September 19, 2023
Great Shoe
A real stability shoe. There are not many stability running shoes with a natural foot shape, this is one of those rare shoes. Feels great, plenty of stability. My only gripe is that after 100 miles there is a bit more tread wear than I was hoping for. Time will tell if they make it to 300 miles which in my book is the minimum a running shoe should wear out.

Originally reviewed on altrafootwear.com
Need Expert Advice?
Our Gearheads Can Help