Escalante 3 Running Shoe - Men's
Current price:

$91.00

Original price:

$130.00
---
Why We Like The Escalante 3 Running Shoe
With a new low-profile look but the same roomy toe box we love, Altra's Escalante 3 takes us beyond our daily miles. The stretchy knit upper gives our feet a soft hug that lets them move and breathe with ease on our morning run and looks streamlined with slacks for our workday commute. However we're striding, the grooved midsole and FootPod tech enhance flexibility for smooth rolling transitions.
Details
Light and quick shoe for your road miles and weekday commutes
Updated knit upper provides a sock-like fit
0mm drop encourages a natural gait and midfoot strike
Plush, responsive foam offers a soft, energetic ride
Texturized rubber zones boost traction and durability
Item #ATRQ03H
Upper Material

engineered knit

Closure

lace

Midsole

Innerflex tech, Altra EGO foam

Sole

FootPod tech, rubber

Support Type

neutral

Cushion

moderate

Heel / Forefoot Height

24 / 24mm

Drop

0mm

Claimed Weight

9.3oz

Manufacturer Warranty

300 - 500 miles

Activity

road running
Reviews
Q&A
Overall Rating
3 based on 226 ratings
What do you think about this product?
View
Selecting an option will reload the available reviews on the page
4 out of 5 stars
November 28, 2023
Best model I've had from Altra to date.
I've only put on less than 20km so far. It's surprisingly light and feels durable. My form has improved as well.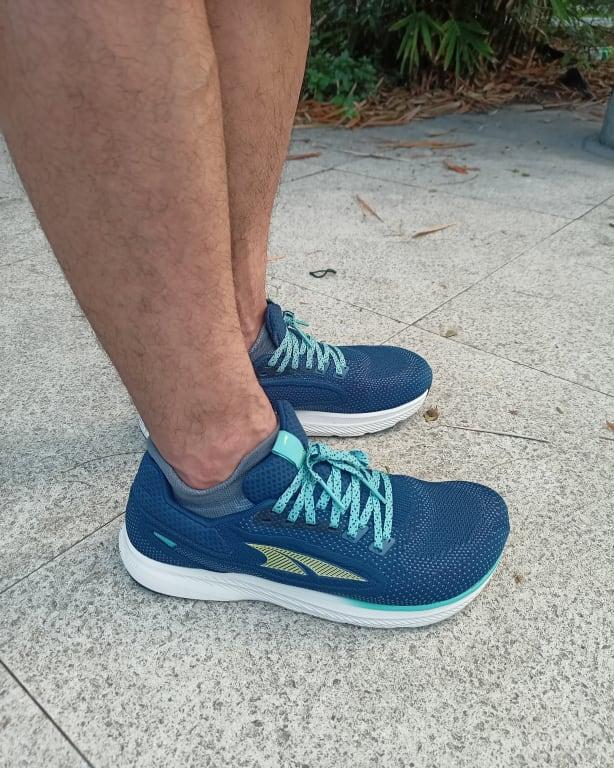 Originally reviewed on altrafootwear.com
1 out of 5 stars
November 27, 2023
Great until the bottom delaminated
I really enjoyed these shoes, however the tread on the bottom (the part that kind of looks like your feet bones) began peeling away. I've tried supergluing it back together, but that only held out until I got the shoe wet again. I've used Altras for 5 years, and I'm considering switching away from them after seeing all the other complaints about the durability, and the company's recent move away from zero drop and wide toe boxes. I loved Altra because of the wide toe boxes, and zero drop, and they're making less and less models with those characteristics now. Sad to see a company go this way.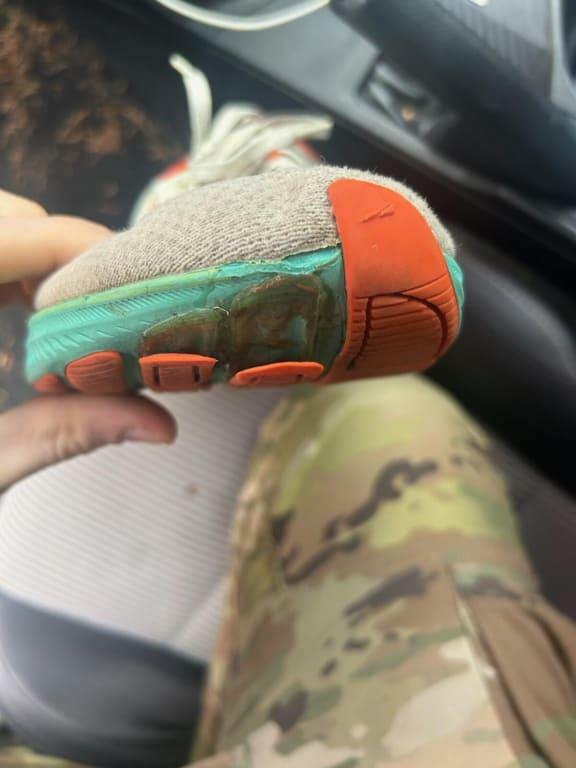 Originally reviewed on altrafootwear.com
1 out of 5 stars
November 26, 2023
Eyelet/Eyestay digs into top of my feet
It's too narrow at the top of the shoes, around the sides of the tongue where the eyelets/eyestays are. The hard part of the eyelets digs into the top of my feet. After about an hour of wearing these shoes, I get a burning and numb feeling on the top of my feet. Loosening the shoelaces doesn't help.

Originally reviewed on altrafootwear.com
1 out of 5 stars
November 26, 2023
IMPOSTER!
This shoe should in no way be called an Escelante because it isn't anything like the prior versions. I have had two of the prior models and absolutely loved them. I've had these for a few months hoping they would get better or I would get used to them, but they are just as bad as when I first ran in them. These shoes are much stiffer and the midsole is thicker despite what they say (a third party website supported my conclusion) so you can barely feel the ground anymore. The change in upper did what they were trying to achieve, but I personally didn't have any issue with the upper in the prior shoe and preferred the breathability. I guess we are finally seeing the impact of Altra's acquisition a few years ago, and just hope they bring back the true Escalante

Originally reviewed on altrafootwear.com
4 out of 5 stars
November 26, 2023
Great trainer but they run small
I wear these as my daily shoe and occasionally when I'm doing road runner. Good for short miles. I had too go up a half a size and the front of my third and fourth toe still rub unlike my other Altras.

Originally reviewed on altrafootwear.com
5 out of 5 stars
November 22, 2023
Best iteration of this model
I've run in the 1.5, 2 and 3. The 3 is by far the best. Best fit. Best cushioning. Best feel. The people who dislike want a more casual shoe. This shoe is meant for actual running.

Originally reviewed on altrafootwear.com
5 out of 5 stars
November 18, 2023
Best fit EVER!
If you have a low volume foot...Narrow heel and mid foot and wide only in the forefoot, this is your shoe. Love that they are snug through the arch area. Not much of a runner so can't comment on high miles etc. mostly for the gym and office. Please don't no change this shoe, much better than the 2.5. Oh size 11. 6'1" 174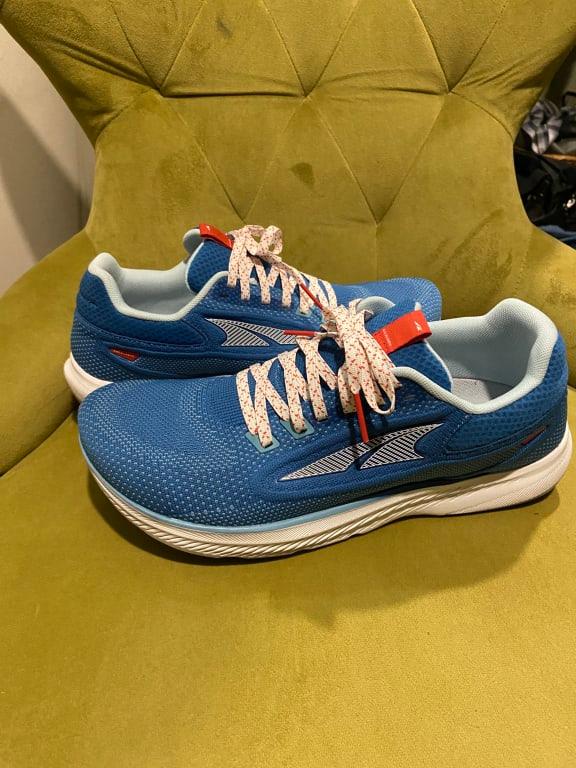 Originally reviewed on altrafootwear.com
1 out of 5 stars
October 28, 2023
As bad as an update there has been
There are so many issues with this update, it's really tough to know where to begin. They've sew the tongue into the upper, which makes it nearly impossible to widen the fit for those of us who have larger volume feet. They've also made the shoe fit much less volume, which then makes the tongue design terrible. The length is still correct. Which means you either have to use a shoe that's too long, or deal with a narrow and tight fitting upper. This shoe has felt like butter on my feet the last several iterations, but this shoe feels stiff. It's almost like they reduced the stack height and increased the density of the midsole. I've probably used over 15 pairs of escalantes over the years, but there is really no way I can use this shoe. Gonna be a while before I buy another Altra.

Originally reviewed on altrafootwear.com
1 out of 5 stars
October 24, 2023
Horrible fit
Super narrow and uncomfortable. I used a pair of 2.5 as a pair of casual shoes. I couldn't really run a ton in them, but I probably had hundreds of walking miles and the soles were falling apart, but it was still comfortable because of the stretchy upper. It was a great casual and gym shoe. The 3 in comparison fits way tighter. It's unusable. I hope Altra remembers their roots.

Originally reviewed on altrafootwear.com
2 out of 5 stars
October 22, 2023
Learn to leave "well enough" alone
Went through 4 pairs of Escalante 2 and loved them. I've run 3 marathons in this shoe and it feels bulky and very different than the Escalante 2. Why do they think that have to redesign a good thing?

Originally reviewed on altrafootwear.com
Need Expert Advice?
Our Gearheads Can Help