Escalante 2.5 Running Shoe - Women's
---
Escalante 2 Running Shoe
Whenever you're ready to run, the Escalante 2.5 Running Shoe from Altra is right there with you. And when you're ready to kick back for the day, the Escalante 2.5 is down for down time also. From active adventures to casual days around the house, this favorite runner tags along with versatile performance and all-day comfort.

The sock-like upper provides a design that fits like a dream without any pressure points, and the added perforations increase breathability for cool comfort when temps rise or you pick up the pace. As in its previous models, the Escalante has the Altra Ego midsole that delivers a responsive and soft ride to keep you going, and is fashioned with the FootShape toe box and Zero Drop Platform to assure ample room for your toes to splay and move.
Details
Updated Altra favorite for comfort during your everyday road runs
0mm drop encourages a proper, low-impact form throughout your runs
FootShape toe box allows toes to splay for a natural foot position
Breathable, sleek knit mesh upper wraps your foot in sock-like fit
Altra Ego midsole provides you with energy return and a soft ride
FootPod Outsoles follows your foot to maximize shoe's flexibility
Altra focuses on eliminating common injuries with smart designs
Item #ATRQ018
Upper Material

sock-like, mesh

Closure

lace

Midsole

Altra Ego, Innerflex

Sole

rubber

Support Type

neutral

Cushion

moderate

Heel / Forefoot Height

24 / 24mm

Drop

0mm

Claimed Weight

6.9oz

Manufacturer Warranty

300-500 miles
Reviews
Q&A
Overall Rating
4.5 based on 311 ratings
What do you think about this product?
View
Selecting an option will reload the available reviews on the page
5 out of 5 stars
December 20, 2022
Obsessed
These are amazing. My podiatrist told me to get a pair of foot shaped shoes and these are incredibly comfortable. I'm going to purchase a pair of trail runners.

Originally reviewed on altrafootwear.com
5 out of 5 stars
December 8, 2022
I thought I loved altra torin
And then I tried the Escalante 2.5 and now I'm completely obsessed! Gotta get another pair! Amazing from heel to toe!

Originally reviewed on altrafootwear.com
2 out of 5 stars
November 28, 2022
Disappointing Durability
I am in love with the Superior 5, so I was excited for these. However, they are not durable (feel very flat after 100 miles). They have a narrow toe box, but it stretches out and makes shoe feel loose

Originally reviewed on altrafootwear.com
5 out of 5 stars
November 11, 2022
Great Shoe for arthritic feet
I love the Escalante 2.5, and can't wear the newer version. Please keep making this model.

Originally reviewed on altrafootwear.com
5 out of 5 stars
November 7, 2022
Holy moly clouds on your feet
My first pair of altra's and I loooove them! They're so comfortable, like clouds on your feet and the shape!! So awesome, my wide feet feel so comfy and my lame bunion isn't squished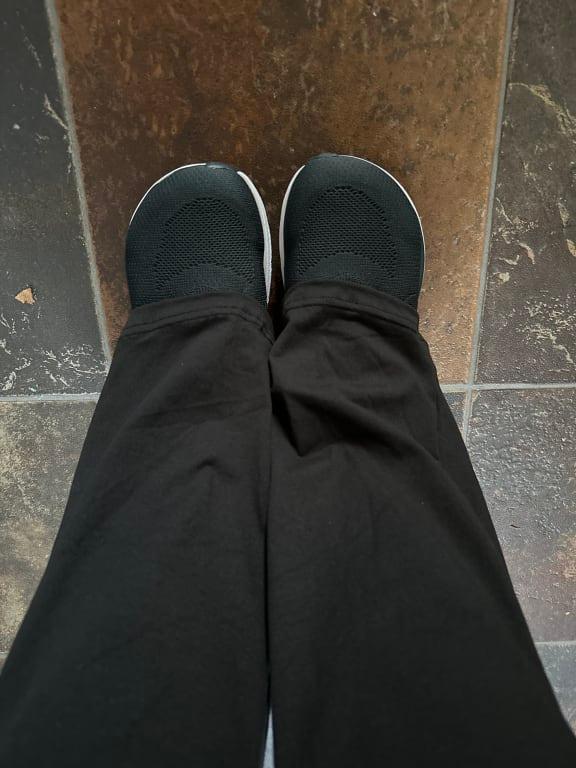 Originally reviewed on altrafootwear.com
1 out of 5 stars
October 28, 2022
Beware: stretchy with almost no arch support!
I loved these shoes at first. They were so comfortable, a bit springy, and I loved the stretchiness of the upper material. However, after wearing them for a few weeks I began to realize that my feet were noticeably rolling inward even when standing still. I think this was the combination of the stretchy material and the total lack of arch support. I began developing posterior shin splint symptoms. I prefer running in low-drop or zero-drop shoes. and I've never had problems with this before! I tried an insole, but it just didn't cut it... ended up having to return them. I think these are perfectly comfortable for walking and maybe even short running mileage, but they didn't work for me for any kind of distance training.

Originally reviewed on altrafootwear.com
5 out of 5 stars
October 11, 2022
Please keep this older model
The Escalante 2.5 is my favorite version of the show. It is getting harder to find, since you released the newer model. The new model is totally different & awful. I love this one and want to keep buying them :)

Originally reviewed on altrafootwear.com
5 out of 5 stars
October 7, 2022
I would buy this shoe over and over
I have been wearing this shoe for about 10 years! I love it and hope they never change. They are comfortable from the beginning. I have a wide foot and they fit better than any shoe I've ever bought.

Originally reviewed on altrafootwear.com
3 out of 5 stars
September 8, 2022
Least Favorite Escalante Version
I have been a loyal Escalante fan since they came out. I'm sure I've went through more than 10 pairs over the years. This has not been a great model. For some reason, these feel more stiff than previous models, and for some reason the tongue on the left shoe started cutting the skin in front of my left ankle. I had to either fold the tongue over or wear taller socks. On a positive note, these have lasted longer than any version. Normally, I have retire shoes from running at 400 miles. These have almost 500 and don't feel any different, but like I said, they never gave me the spring in my step like previous models. There are no rips, tears, and soles still appear great...just like all of my previous models.

Originally reviewed on altrafootwear.com
5 out of 5 stars
August 23, 2022
I bought 2 pairs the same day
I have been hesitant to buy new running shoes. I have loved the ones I had previously but they were no longer made (different brand). I have heard all good things about altra running shoes. Tried them on bought them and I'll never go back, in fact I bought 2 of the exact same pair so I'll be good for some time. I love having shoes to support my new running habit.

Originally reviewed on altrafootwear.com
Need Expert Advice?
Our Gearheads Can Help