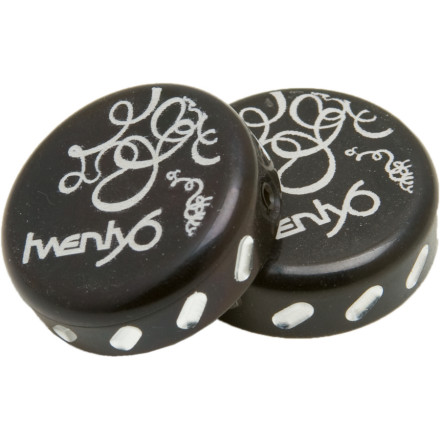 Picking dirt out of the ends of your bars sucks. Picking out bloody stomach skin is worse. Install the Twenty6 Gas cap bar ends and your bars will stay free from pebbles, dirt, and bodily tissue. They also make your ride look pretty damn cool as well. These bomb-proof CNC-machined aluminum bad boys won???t compromise handlebar width, and they work with standard or ODI lock-on grips.
Weight [Pair]: 1.3 oz, (35 g)
Kinda spendy for a set up endcaps but they do looks great on your bike and come in almost any color you'd need. Plus they match up perfect to any lock on grip.
I used to run the odi caps (plastic ones that come with the grips) But they take such a beating I upgraded to these baby's. They full on replace the outer lock on and can take way more abuse than the old setup. Great color options as well.