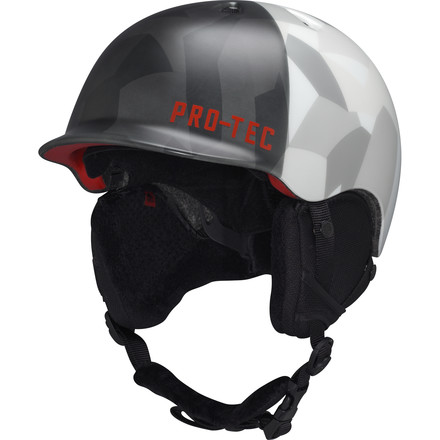 Community Images
If you can't ride without blasting your top-40 playlist at eardrum-shattering volumes but don't want to mess with headphones, check out Pro-Tec's Riot Audio Helmet. It has removable earpads that are compatible with the Audioforce audio system to keep your tunes blasting, a featherweight in-mold shell that won't reduce the height of your pipe hits, and a passive ventilation system that'll keep you cool when you're dominating the park. Most importantly, the EPS impact foam liner will protect your brain in the case of a potential (or inevitable, let's be real) impact, especially if the fit is tuned correctly, which is easy to do with the simple Twist Fit system. At the end of the day, though, all this protection is no good if you don't wear it because you look like a turd, so Pro-Tec designed the Riot with its Wind Shield design, which ensures a snug fit between goggles and helmet to keep the breeze out of your eyes and the sun off that one spot on your forehead. A goggle tan's cool, but no one wants to sport the scarlet letter of a sunburned dome.

In-mold micro shell
EPS impact foam
Dual-Direction twist-fit adjustment system
Internal venting system
Wind Shield gapless fit
What do you think about this product?
Have questions about this product?
Here you can see the fit with the Dye Clk goggle