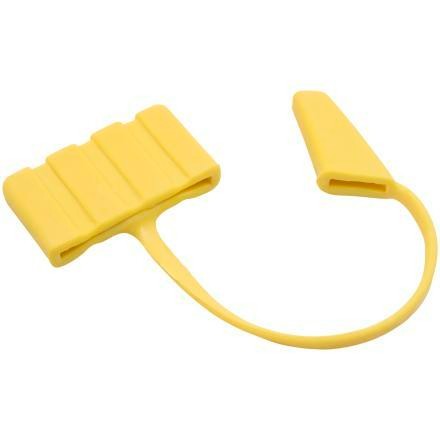 Cover your ice tool's sharp points with the Petzl Pick and Adze Guard to keep them from ripping holes in all your gear during the drive to the ice. Few things are more annoying than gearing up to find a big hole in your new down jacket, but with the Petzl Pick and Adze Guard, it's not a concern.
will this fit a grivel axe?
will this fit a grivel axe?
Best Answer
Yes they will. Stubai makes a similar one, and there are complaints that the rubber cracks after a season. Also, take a look at BD's protectors. The covers themselves are more like a silicone rubber, and the bungees are solid. I use them on my Grivel axes and Stubai tools, and I love them.
Have an ice axe? Buy the guards, save a car seat!
Petzl Pick and Adze Guard
Does the job well. However, I don't recommend long term storage with this on as the rubber will begin to crack. I often toss all my gear in my car when I go on a trip, so I often have this on my ice axe to protect the contents in the back of my car. It has performed very well, but I will be buying the BD one with bungee cord to connect the ends when mine does crack completely through.