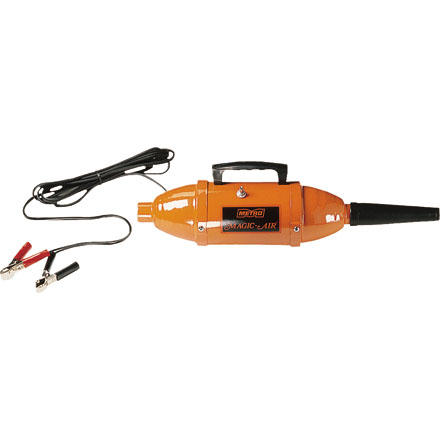 River guides know what a pain it can be to inflate a fleet of boats in the morning. The NRS Metro Pump hooks to a car battery and quickly inflates rafts with an internal electric fan. Wouldn't it be nice to get on the river without an hour (or more) of pumping already under your belt? Just hold the electric Metro Pump to the valve and turn it on to inflate your boats to 1psi.
What do you think about this product?
Have questions about this product?
Not enough pressure to be useful for AIRE FORCE
Kayak requires 2 psi. This pump cannot come close.
This is a very slow and bulky pump. It really doesn't do a faster job than the very cheap coleman mattress inflators, though it'll last longer. Go for a higher quality pump, or save the money and buy a very cheap coleman.
Not bad for something I needed on such short notice, but this definitely isn't as powerful and fast as some others I have seen and used. It'll do though.