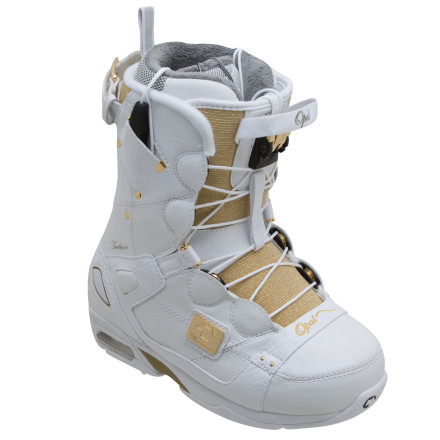 Detail Images
Have not tried yet - still in the oldies.

EYE CATCHING!
I bought these boots at the beginning of this season. I have been riding for most of my life and these boots far exceeded my wildest expectations. They are stiff enough to hike the backcountry all day, yet comfortable enough for rippin groomers all day long. When I am hanging out in the lodge I forget to loosen them because they are like wearing slippers. If you want to take these amazing boots to the next level I suggest putting a heat moldable foot bed such as "Sole" in them with arch supports. If you are thinking about buying these boots do yourself a favor and stop waiting! Buy these puppies and your feet will thank you.
I am a size 7 in the Northwave Topaz. Would...
I am a size 7 in the Northwave Topaz. Would I also be a 7 in this boot? Will you have more sizes available or is this it?
yeah, you would want to go with the size 7 in this boot as well. northwave runs true to their sizing.