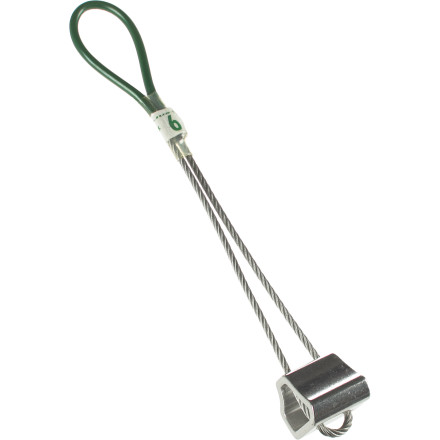 Community Images
Improving on a classic design, the Metolius Curve Hex features the old school hex shape with curved faces for added versatility when placing protection. For lightweight trips into the mountains the Curve Hex gives you the range of a cam for a fraction of the weight and cost. Four different placement options help you protect a variety of rock features, and the color-coded tubing ensures you reach for the right size the first time.
What do you think about this product?
Have questions about this product?
to hex or not to hex, these answer the question
let me honest, hex placements can be scary even for experienced trad climbers but i feel that these hexes can give you a little more peace of mind, the slight curve shape gives them better coverage in messy splitters for cammed placements as well as for chocked pieces, the wired stems are a plus for placing gear on a reach (which cant be done with a slung hex). durable and versatile, i likey