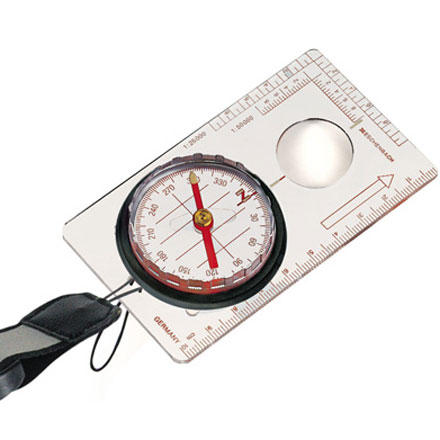 Description
Don't get lost. Get moving.
Almost there, it's just over the next hill. Maybe. Better bust out the Kasper & Richter K1-L Map Compass and get your bearings. Lay the K1-L on the trail map and figure out exactly where you are and where you're going. A long orientation guide with ruler lines you up, and a luminescent needle tip and north symbol light up like the North Star. Long N/S and E/W lines and a magnifying lens make this fluid-filled Kasper & Richter compass super easy to read, and a clip-off lanyard keeps it accessible and safe.
Share your thoughts
What do you think of the
Kasper & Richter
K1-L Map Compass
? Share a...
what can I say? It's a compass, it tells you which way is north and allows you to find yourself when you get lost in the backcountry. Nice and lightweight, that's for sure