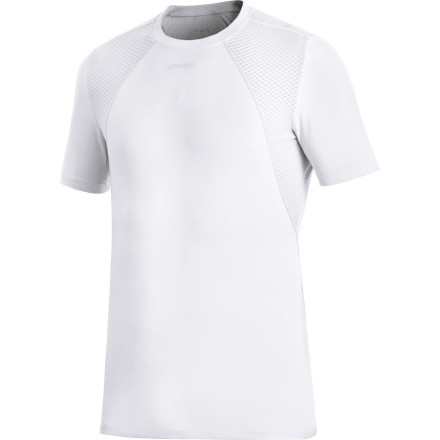 The key to a great base layer is versatility. The Craft Men's Cool Concept Piece is for active living. Wear it for running. Wear it under your jersey for riding. Wear it as a casual piece on a hot day.
There are several secrets that make the versatility possible. First is a fit that is close without being either loose or tight. Second is a panel design that allows for great movement; Craft calls it 'Moving Wing Technology.' Third is the mix of fabrics; Cool fabric for the chest and sleeves and lower back with Mesh Superlight fabric wrapping around the shoulders and back. All these elements work in concert to give you a top that you can live in regardless of the activity.
The Craft Men's Cool Concept Piece has Short Sleeves. It comes in three colors and is available in sizes from X-Small to XX-Large.