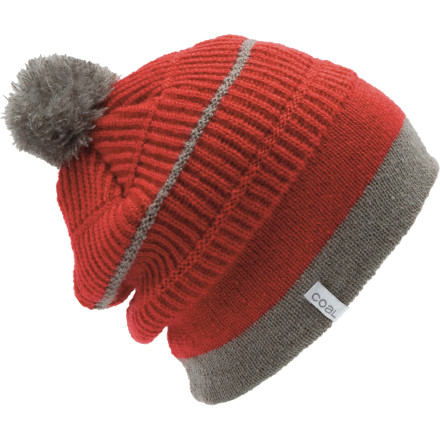 Toss your stretched-out rag of a cotton beanie out the window of a moving car; the two distinctive textures of the Coal Carlson Beanie make this winter lid the man on the block. This Silky acrylic hat slides on your dome easily so you can keep that area that houses your brain nice and warm during the winter.
This hat is so sick. Most comfortable hat I have bought by far. Love having the baggy top portion already there, don't have to break the hat in too much.
Love the hat! I ordered the green color and it was just like the picture!!! Fits well and matches my jacket perfectly and keep my head warm!
I got the khaki version of the hat but when it arrived the brown portions in the picture ( why i bought the hat) are really grey. disappointing really, don't buy if you care about what colors you get.
Coal Knows How To Make a Hat
This hat is definitely a keeper. The colorways are sick - mine's the plum version. The elastic lower section keeps the hat snug while the top has a looser, saggy fit. Not quite as saggy as Coal describes but still well wort the price.
, ☃bcs_badge_alumni_label☃
cat in the hat
This hat is where its at!
I got this in Red but when it arrived, the blue that you see in the photo was more of a dark charcoal color. Still cute nonetheless.