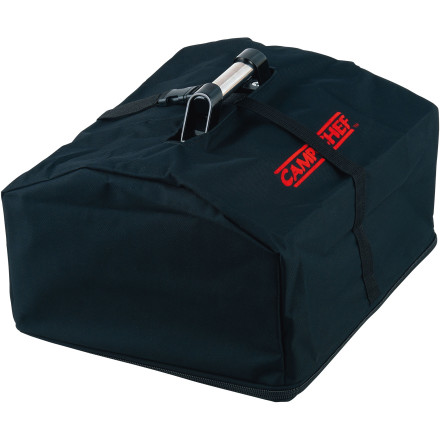 You spent a pretty penny on your Camp Chef Barbecue Box, so protect it with the Camp Chef Barbecue Box with Lid Carry Bag. A weather-resistant liner, tough cordura strap, and industrial-grade zipper all add up to one tough bag. Dirty barbecue accessories immediately disqualify you from those ever-important tailgate cook-off competitions, so keep your kit tight.
Not too bad
Familiarity:

I've used it several times
From an overall strength aspect this bag can pretty much do anything, but from an overall longevity aspect I wish it had side handles attached so you wouldn't have to put any stress on the bag itself. Should last a long time despite this one aspect.
Durable carry bag.
Familiarity:

I've used it several times
A must have if you have the box. I have used it and it just seems really durable! Pretty stoked and have used a bunch of their other carry bags for my stove and griddle.