Free 2-Day shipping on orders over $50*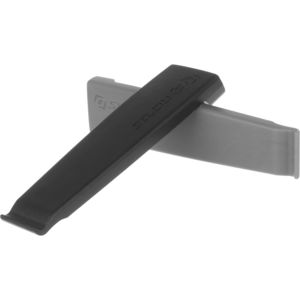 Free gift with purchase!
Tire Levers
Details
A tower of air power.
If you have a bike, you probably have a pump, but if you don't have the Blackburn Air Tower 4 Pump, you might as well be inflating your tires with your lungs. Maybe that's exaggerating a bit, but the Air Tower can move serious air through its innards, with a rubber-covered ergonomic handle and a head that's compatible with both Presta and Schrader valves. A built-in pressure gauge reads your pressure all the way up to 160psi, so you can inflate both mountain and road tires without breaking a sweat, and the cast aluminum base provides a sturdy platform that won't wobble while you're pumping up before a ride. Blackburn even included hidden storage drawers inside the handle, perfect for storing spare needles, valve stems, and cores.
Cast aluminum base
Rubber-covered ergonomic handle
Hidden storage drawers inside handle
Pressure gauge
Compatible with Presta and Schrader valves
Item #BLB0015