Gear Question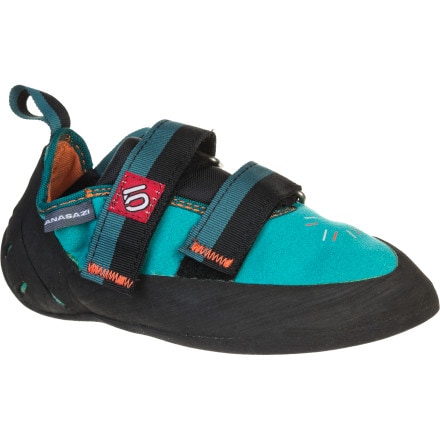 Anyone Size up in these? I wear a 6-6.5...
Member since
Posted on
Anyone Size up in these? I wear a 6-6.5 women's got ordered a size 6.5 and they feel tight. I don't consider myself to have wide feet, but they are a little flat. I can't imagine them stretching since they upper is synthetic and lined. At first, when I put them on they aren't too bad, but after a while my toes feel like they are going numb from being packed into tight. I am thinking of ordering a 7 or 7.5.
Member since
Responded on
I don't have a pair of these, but after reading your question I would recommend ordering a 7 since the shoe is so tight. Be sure to keep in mind how aggressive the shoe is. For extremely aggressive shoes, most climbers just put them on for the route/problem and then take them off. Also, the synthetic material won't stretch like leather will so the fit should be pretty good when you try them on. I know this didn't directly answer your question but figured I'd take a shot at it. Hope it helped! Happy Climbing :)
Member since
Responded on
I would recommend you stick with size 6.5. I wear size 7 in Asics running shoes and ordered size 7 in these. They do feel tight and I had to take them off between the climbs at first. But after a few days of climbing, they become more comfortable and I was able to wear them for about 1 hour without too much pain. I think they contoured to my feet rather than stretched out. I'm climbing couple of levels higher with these!
Member since
Responded on
I also have normal-width, flat feet. I'm a size 7.5-8, and I ordered these in a 7.5. After breaking them in, I wish I got a half size smaller. I still can't have them on for more than an hour, but that's to be expected from an aggressive shoe. I also have a pair in 8.5 and I get air pockets in front of my toes on those.

If you want them to fit right, you probably have the right size. If you're going to be climbing easier things and want them to be comfortable, get a larger size or less aggressive pair of shoes.
View More Details on Five Ten Anasazi LV Climbing Shoe - Women's