A Guide to Jacket Insulation
Above Photo By: Ian Matteson
Staying warm is the key to having fun in freezing temps. Here's a breakdown of the two basic types of insulation and the kinds of jackets they insulate.
Down vs. Synthetic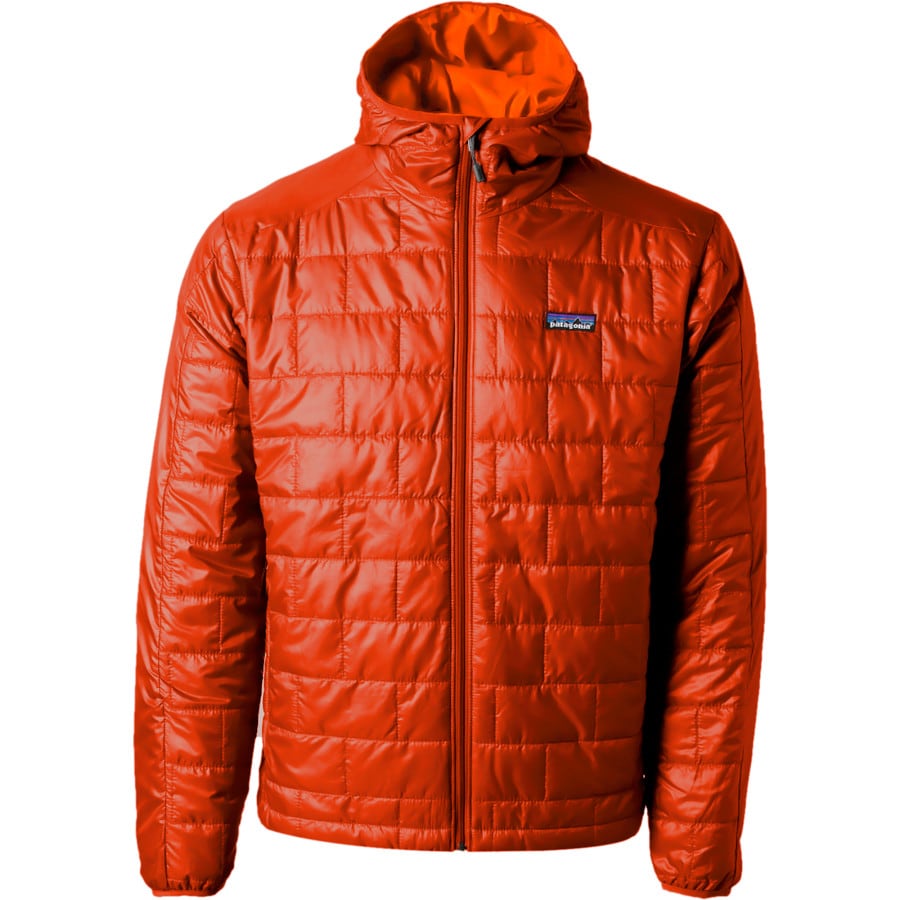 Ahhh, the eternal struggle. This is a tough call in some cases, but it's not really all that complicated. In the most basic sense, down is lighter, more compressible, and longer lasting than synthetic insulation. It's also more expensive and doesn't insulate very well if it gets wet. Synthetic is exactly the opposite. It's slightly heavier, slightly less compressible, and wears out a bit quicker. It's also cheaper and insulates much better if you get it wet.
Water-Resistant Down
Down feathers offer powerful warmth, but they do have a weakness: moisture. A new type of water-resistant down insulation addresses this weakness by treating down with a water-resistant coating in order to keep it from absorbing water. This means that if water gets into the down filling, it will still insulate. It will also dry much more quickly. You should still do everything in your power to keep your down dry, but this is a good contingency in case things get soggy.
Types of Insulated Jackets 
What exactly does it mean for a jacket to have insulation? Well, that depends on what kind of jacket you're talking about. We'll break it down into four basic categories.
Lightweight Puffies: These jackets can stand alone insulation-wise on a cold day, or they can be worn under your shell in place of a standard midlayer. For less weight and bulk than a fleece you can get much more insulation out of a relatively thin layer of down or synthetic insulation. The only real disadvantage is that they won't insulate as well as fleece if you get them soaked, but that's pretty hard to do if you have a good quality shell.
Insulated Ski Jackets: If you ride in ultra-cold weather on a regular basis, or just don't want to mess around with a bunch of layers, then an insulated ski or snowboard jacket is the ticket. The amount of insulation runs the range from just enough that you don't need that second midlayer to so big and puffy that you'll roast with anything but a T-shirt underneath. What you choose depends on how cold it gets in your neck of the woods.
Insulated Parkas: These giant puffy jackets go on over everything you're wearing, including your shell jacket. Climbers call them belay jackets because they're generally used only when they need to stop and belay, but they're also really useful for rest breaks on backcountry ski tours, winter camping, or any other time it's going to be super cold.
Insulated Casual Jackets: Ski days and expeditions aren't the only times you need to stay warm. If you live up North or in a high-altitude mountain town, an insulating casual jacket is a necessity in the winter. A lightweight midlayer puffy will often suffice, but these usually have thin face fabric that can snag easily. If you do a lot of walking or attend outdoor events in the winter, a more water-resistant insulated jacket will serve you well. A longer jacket will keep you from freezing your cheeks off when you're standing in a long line or trekking to the train station.
Shop Down-Insulated Jackets
Shop Synthetic-Insulated Jackets
Shop Insulated Ski Jackets
Shop Insulated Snowboard Jackets