Waterproof Technologies & Materials
Above Photo By: Ian Matteson
How much waterproofing do you really need, and what factors affect how waterproof your jacket will be?
Membranes, Laminates, and DWR Coating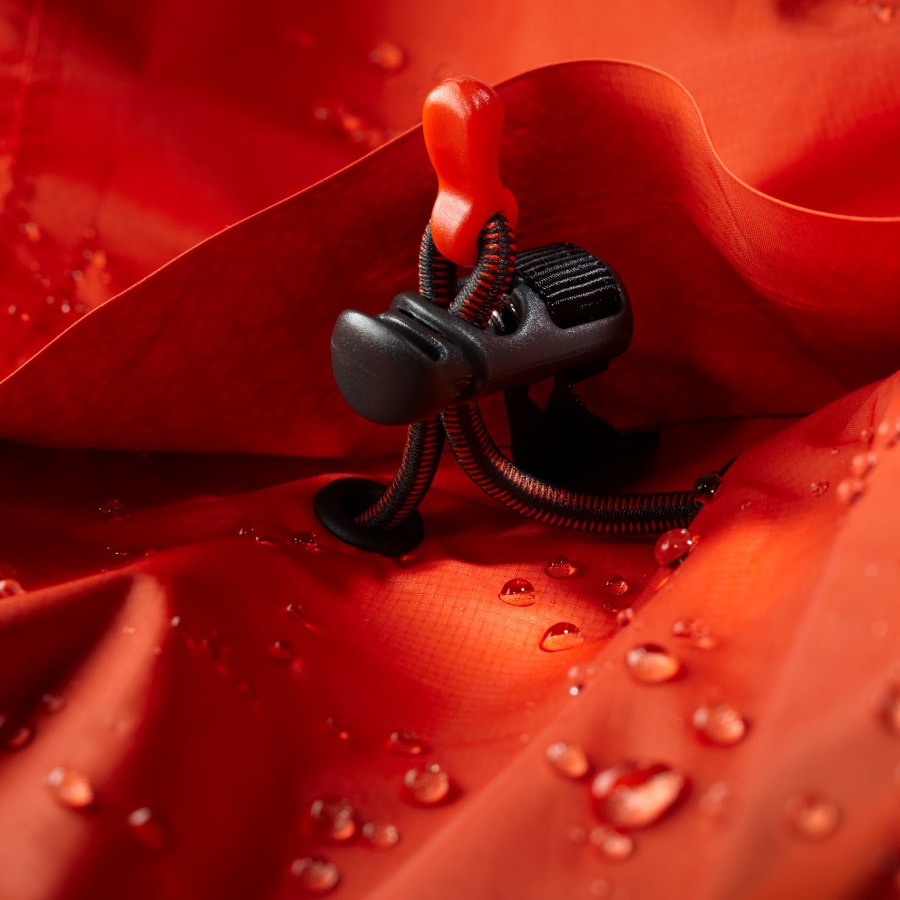 Membranes: When people picture high-end outerwear, they're thinking of jackets with a waterproof membrane. This is where you'll generally find the highest waterproof and breathability ratings. If you're really getting after it and expect some nasty weather, then this is what you want. The only real downside is that membranes themselves aren't very durable, so most jackets with membranes include a light inner layer for added protection. Only the most minimal, ultra-light jackets skimp on this.
Laminates: Laminates tend to be much cheaper than membranes, and for many users (if not most) they'll do just fine. They're extremely durable, so jackets can be built with only a laminate and an outer layer and still last for years. Waterproof ratings can be nearly or just as good as membranes. The big downside is that laminates suffer from relatively slow evaporation, so they tend to feel a bit clammy if you're sweating hard during your day in the hill.
DWR Coatings: A DWR coating is simply a polymer applied to the outer-most layer of your garment. This is what makes water bead up and roll off when you're out in the rain. While this is pretty standard on most jackets, those with only a DWR coating and no additional membrane or laminate can be quickly overwhelmed by heavy rain and become saturated. As a stand-alone, DWR is only really useful in very light rain or snow.
DWR coating can be re-applied by the user with either wash-in or spray-on products. This should be done when your garment gets worn and water no longer beads up.
Ratings and Seam Taping Explained
Waterproof Ratings: Saying that something is waterproof is a lot like saying that something is heavy. Everything is relative. Waterproof enough for Utah may not even come close to keeping you dry in Washington. To make things even more complicated, many manufacturers use different rating systems, which makes it hard to compare one jacket to another. However, here is a pretty simple explanation of what to expect.
1K: Generally considered rain resistant, but will soak through after a few minutes.
5K: This can be called rainproof with a straight face, but in a really horrendous downpour you'll eventually get wet.
10-15K: This is where things get real. These jackets can withstand some pretty serious rain and well as some heavy, wet snow. However, if you subject them to pressure (like crashing in wet snow, or just sitting down in the case of pants) then they'll soak through.
20K and Up: Monsoon rain? No problem. Wet snow? Bring it! This is the jacket you want if you're standing in the worst winter storm of the year while an ice climb leaks on you from above and your partner spills his water bottle down your back.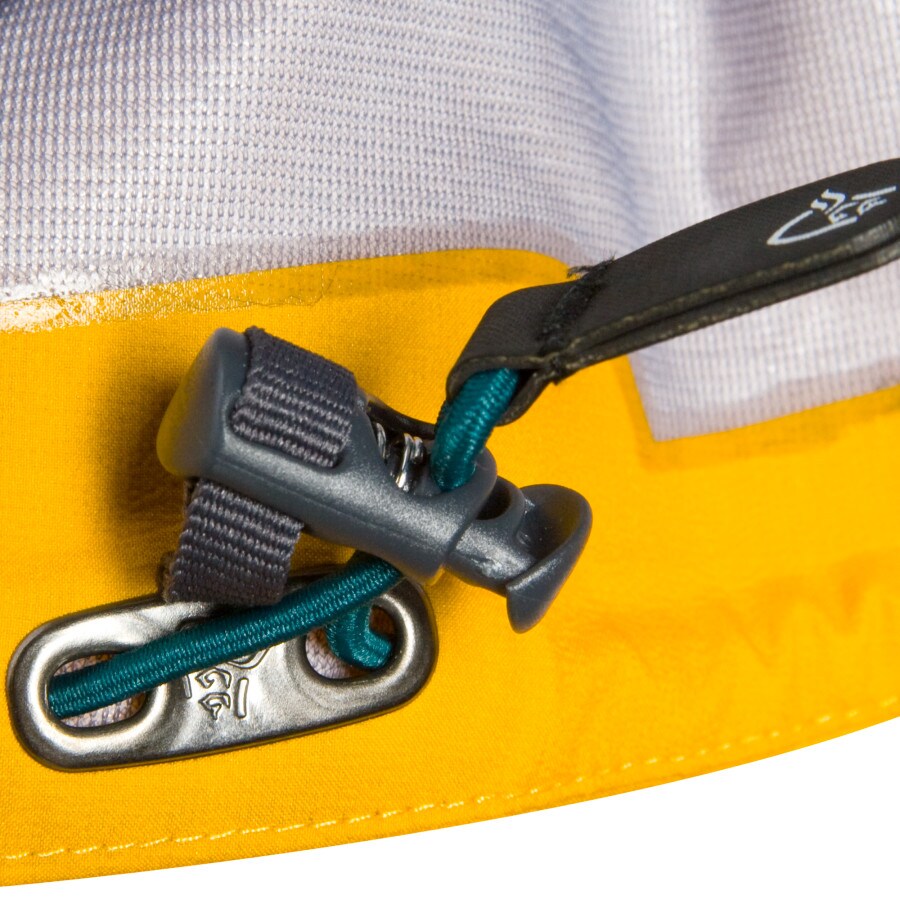 Seam Taping: Seam taping is exactly what it sounds like. When the jacket is built, a waterproof tape is applied over the top of the seams to keep water from leaking through. There are several different types of taping, including welded seams, but they all fall into three basic levels of protection. Like waterproof ratings, what works fine in one region may not be sufficient in another.
Not Taped: As the name suggests, there is no tape to keep water from just leaking right through the seams. This jacket may hold off rain for a few minutes, but you better be headed for some shelter.
Critically Taped: This taping method only covers the areas most exposed to the elements, like the tops of the shoulders and the hood. This is a common practice in ski/snowboard jackets where completely waterproofing a jacket may not be necessary, and it's much cheaper than full taping.
Fully Taped: As you'd guess, this means that every last stitch has something covering it to keep out the water. This is standard practice for shells that use highly rated fabrics, and it should be considered mandatory for anyone going into the mountains on days with really bad weather.
Breathability Ratings: Even the best hardshell jacket will get a bit clammy if you're working hard enough, but as with waterproof ratings, things generally get more comfortable as the numbers get higher. Here's a short breakdown.
5,000 – 10,000g/m²: This jacket would work just fine for inbounds skiing or hanging out in camp while it's pouring rain, but things would get pretty clammy if you had to do much hiking.
10,000 – 15,000g/m²: This jacket would be alright for backcountry skiing, hiking, or mountaineering as long as you're not breaking trail through waist-deep snow or bushwacking straight uphill.
15,000 – 20,000g/m²: You definitely want something in this range if you're doing a 10,000ft day of ski touring, fast-and-light alpine climbing, or any other activity where you'll be going hard for a long time.
Related
Shop
Check out this infographic for more info and tips on caring for your waterproof apparel: