60% Off
sale
$239.98
$599.95
Free 2-Day shipping on orders over $50. Learn More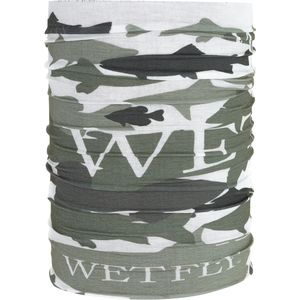 Free gift with purchase!
Neckfly
Details
It takes a monster to tame a monster.
The Wetfly Nitrogen XD Type III Sealed Fly Reel is a reel of monstrous proportions to properly spank the next the salmon or tarpon you hook into. Wetfly put some their best engineers together to develop the NitrogenXD, and the end result is a reel that won't rust when confronted with brackish and saltwater fisheries. The Type III anodizing is unique in the sense that it is both a deeper and harder anodized finish, making this reel not just ridiculously scratch resistant, but also non-reactive to the presence of alkalies, preventing rust and corrosion throughout the life of the reel.
The stacked carbon on stainless steel drag system is fully-sealed in order to maintain velvety smooth performance when both the air and water are laced with salt. Wetfly is offering the NitrogenXD in sizes starting in a 5-7wt range going all the way up to an 11-14wt option for those big pelagic beasts you're looking to sink a hook into. The design of the NitrogenXD consists of a full cage frame to eliminate flex and protect the spool from bending if the reel should cushion your fall in the event of a digger. Each reel is available with either a Super Large Arbor (SLA) for increased backing capacity and faster line retrieval rates, or a Large Arbor (LA) option for day-to-day fishing—both spool options can be attached to the same frame, increasing the overall versatility of the reel.
Type III anodized aluminum
Full cage frame
Fully-sealed carbon on stainless steel disc drag
Frame compatible with large arbor (LA) and super large arbor (SLA) spools
Item #WET000K
Tech Specs
Material
Type III anodized aluminum
Drag System
fully-sealed carbon on stainless disc
Fly Line Weight
[kenai] 5 - 7 wt, [abaco] 8 - 10 wt, [kiritimati] 11 - 14 wt
Left and Right Handed Operation
yes
Recommended Use
fly fishing
Manufacturer Warranty
lifetime