45% Off
sale
$109.97
$199.95
Free 2-Day shipping on orders over $50. Learn More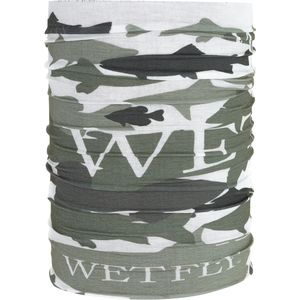 Free gift with purchase!
Neckfly
Details
Get some distance on your cast.
When you're casting in challenging conditions, you need to minimize the number of false casts you do to reduce the risk of catching your fly. The Wetfly Nitrocarbon Rod provides the power and accuracy you need to do so, with a remarkably fast-action taper. The Nitrocarbon has a full-wells handle and a fighting butt (both made from cork), so you have the leverage to fight when you set the hook. This rod is saltwater-ready, thanks to its aluminum reel seat and Pacbay minima stripping guides that can hold up to the abuse. Its graphite construction is lightweight and strong, and it separates into four pieces to travel in the included, segmented tube to keep it safe while you go from river to ocean and back again.
Fly rod for freshwater or saltwater fishing
Fast action provides power and distance
Graphite is lightweight and durable
Aluminum reel seat is saltwater-safe
Cork handle with fighting butt for leverage
4-piece construction for easy travel
Segmented tube keeps rod pieces safe
Item #WET000Z
Tech Specs
Handle
full-wells, fighting butt
Reel Seats
anodized aluminum
Recommended Use
river fishing, saltwater fishing, stillwater fishing
Manufacturer Warranty
limited