---
Why We Like The Thule Chariot Glide 2 Stroller
An aerodynamic ATV for runners with small kids, Thule's Chariot Glide 2 Stroller lets us get our workout in while letting our little one enjoy the ride. With a suspension system and large 16- and 18-inch wheels, the Chariot Glide 2 sets us up for superior jogging performance on all kinds of terrain. From our parent's perspective, this jogging stroller is safe, thanks to its 5-point safety harness that keeps kids locked and an integrated handbrake that lets us stop safely and reign in our speed on hilly descents. From our kids' point of view, this jogging stroller is comfortable with a reclining seat and ventilated canopy to protect them from the elements. The whole package helps us stay active and work in our weekly miles while our kids experience our love of running.
Details
Aerodynamic jogging stroller for active parents
Fully padded safety harness keeps kids safe and comfortable
Multi-position canopy to protect kids from sun and rain
Ergonomic handlebar to keep joggers comfortable
Peekaboo window with magnetic closure to check on kids
Cargo basket and mesh pockets for extra storage
Reflective detailing for added visibility
Folds down for easy storage and transportation
Item #THUZ3MV
Seats

1, reclining, padded ventilated 5-point harness

Handlebar

ergonomic, adjustable

Brake

twist, hand

Wheels

[front] 16in, [rear] 18in, suspension

Pockets

large cargo basket, rear mesh pocket, 2 mesh compartments

Sun / Rain Cover

multi-position canopy (with side-ventilation windows and peakaboo window))

Recommended Child Weight

<49lb

Dimensions

[folded] 36.8 x 22.8 x 12.9in, [sitting height] 21in, [door pass through] 27in

Claimed Weight

23lb

Manufacturer Warranty

limited lifetime

Activity

running
Reviews
Q&A
Overall Rating
4.5 based on 16 ratings
What do you think about this product?
View
Selecting an option will reload the available reviews on the page
4 out of 5 stars
October 31, 2023
Excellent choice for the serious runner
We decided to go with this model instead of the Urban Glide because we are both dedicated runners and the big wheel was supposed to allow you to go fast and far. Overall I am very happy with the choice. The Glide folds up really nicely, which is perfect for our small space. It also moves really well, especially if you put some grease on the wheels. There is enough storage for a diaper bag, and the quality of the stroller is excellent. I also like the the larger front wheel can overcome curbs/obstacles more easily than a stroller with a smaller front wheel. Should be good for winter when there are snow piles on sidewalks. The only drawbacks are that it is harder to tackle turns since the front wheel is fixed, and it's hard to navigate small spaces. It also took some getting used to. I had trouble with the front wheel pulling to the left when I first assembled the stroller, and it might take a bit of practice to get it on straight. Nonetheless, I would purchase this stroller again.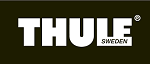 Originally reviewed on manufacturer
4 out of 5 stars
October 11, 2023
Four stars
This is the second stroller from Thule we have purchased, after taking a seven year break betweeen infants. The older model we had - the front wheel could be locked in place or allowed to rotate freely. This model does not give you the option, making turns a tad difficult. (Hence the four stars) we would have ordered a different stroller had it been made more clear about the front wheel- and are happy with what we have now.
Nb
New baby. New stroller.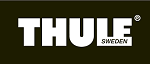 Originally reviewed on manufacturer
5 out of 5 stars
August 30, 2023
Awesome outdoor stroller
We've gone on quite a few runs with our now 9 month old in this stroller, as well as using it for some general outdoor purposes, and it's simply outstanding. It rolls very smoothly, takes down and puts together as simply as I think one could ask for, and the sun-shade and lay-down functionality keeps our little one protected and comfortable. Riding in this is something she really enjoys! We're looking forward to many more miles, hopefully working her up to a formal half-marathon and perhaps beyond. One limitation is that it's definitely a dedicated running / outdoor stroller. I expect trying to navigate inside a store or any enclosed spaces with it would be very awkward and frustrating.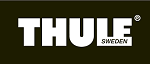 Originally reviewed on manufacturer
5 out of 5 stars
June 11, 2023
Our new favorite stroller
We bought the Thule glide 2 as our first running stroller and we use it for everything now. My husband goes on daily walks with our son and I've been on a few runs with him. It's smooth, fun to push, and super easy to run with. We are still getting used to the fixed front wheel but wouldn't change anything about it.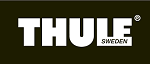 Originally reviewed on manufacturer
4 out of 5 stars
May 20, 2023
Great, mostly
It is indeed a fast and fun stroller once you've become acquainted with its size and maneuvering. So, why 4 stars? Mine has developed a slight left steering bias after a few runs. The tire pressure is the same in all wheels so it's probably brake rub or something else that requires a closer look. I didn't expect that on a nearly new stroller. Knowing this, would I get any other stroller? Probably not. I'd still let this one. I suppose just beware of maintenance.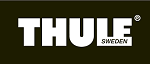 Originally reviewed on manufacturer
5 out of 5 stars
May 8, 2023
Effortless performance
We just had our first babe later in life for both of us and were adamant about incorporating her into our lifestyle. We are both very active, love being outdoors and running. From the first time we started using it, our pace was barely effected. We mainly run on gravel trails and uneven surfaces so avoided the Urban Glide and we could not be happier with our decision. The harness for the babe is comfortable. She loves having her feet at an angle and we can often see her kicking them with joy. The vents on the side keep some nice airflow. The "window" on the top of the awning is super convenient to verify she is fine and secure. The adjustable handle is super convenient since my wife and I have different preferences. It is light, compact, and easy to assemble and disassemble. Couldn't be happier with our choice since there are a plethora of other options.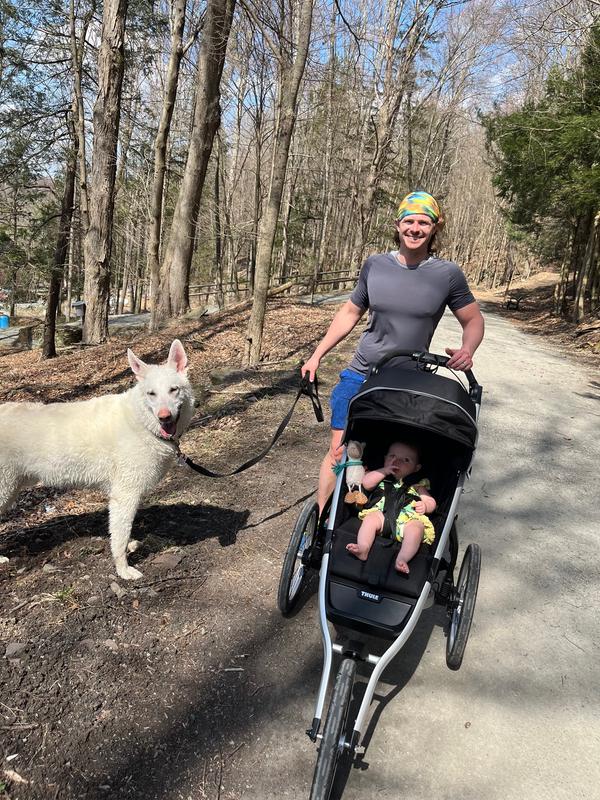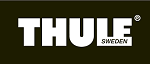 Originally reviewed on manufacturer
5 out of 5 stars
January 25, 2023
PERFECT for serious runners!!
I tried out 4 other strollers before settling on the Thule Glide 2. If you are a serious runner, your money will be wasted on any other stroller. I have run on gravel trails with it, sandy beaches, and have played hundreds of rounds of disc golf with my baby (now toddler) sleeping in this stroller. It can truly do anything. If you complain about the front tire being permanently locked you are not a serious runner. This is the only way a running stroller can work effectively, and you can adjust the wheel perfectly so it is consistent with your gate. 100% worth the money.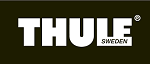 Originally reviewed on manufacturer
5 out of 5 stars
December 27, 2022
Good Quality Easy to Assemble
Haven't put it into use quite yet as we are still waiting for the baby to come. What I can say is that it was extremely easy to assemble and figure out. We have the universal car seat adapter attached and ready to go. It feels extremely sturdy and high quality.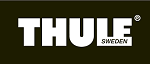 Originally reviewed on manufacturer
2 out of 5 stars
October 29, 2022
Really regretting this purchase
I just got my stroller and I'm already having problems with it. The stroller pulls really hard to the left making running straight a full arm workout. The directions to put the stroller together is very vague. Thule doesn't make contacting them with these issues easy either. I truly have buyers remorse with this product. I wish I could go back in time and get a BOB instead. The shock absorption is great though.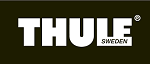 Originally reviewed on manufacturer
5 out of 5 stars
October 13, 2021
VERY SMOOTH RIDE
I've been using this stroller with my 3 month old baby and I LOVE IT! prior to this stroller I had a Graco stroller that it was not mean to be for active people. Thule is pretty much design for active families. The only thing that I would add is like a cup holder or something to put my water and phone more accessible instead of putting it under the seat.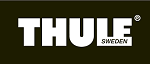 Originally reviewed on manufacturer
Need Expert Advice?
Our Gearheads Can Help