Free 2-Day shipping on orders over $50. Learn More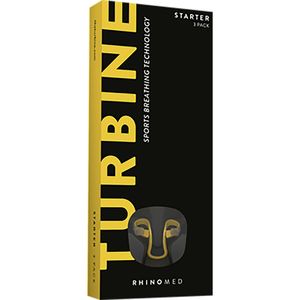 Free gift with purchase!
Turbine Nasal Dilator - GWP
Details
Become one with your bike.
Providing speed, cadence, and power outputs, the Tacx Satori Smart Wireless Training Base does it all when you're pushing yourself into peak condition through indoor workouts. The Satori's magnetic braking system is controlled by a lever on your handlebar, allowing you to set the level of desired resistance at any of the ten positions mid-ride with ease, and maxes out at 950 watts. It also measures your speed to calculate your cadence and power with exceptionally accurate results, and then transmits this data via the ANT+ FE-C and Bluetooth Smart technology to any of your connected devices. Through dual-technology, the Satori allows you to monitor and update your performance on several devices at the same time.
Wireless indoor trainer with magnetic resistance
Steel and aluminum construction maintains stability
Magnetic braking system is adjustable to ten positions
Bluetooth Smart and ANT+ technology transmits fitness data
Foldable design makes for easy transport
Item #TAC001P
Tech Specs
Resistance
1 Neodymium magnet
Wireless
ANT+ FE-C, Bluetooth Smart
Includes
front wheel support, quick-release for road bikes and mountain bikes (5mm)
Dimensions
[folded] 22.2x16.1x9.6in
Manufacturer Warranty
1 year