sale
$55.22
$84.95
35% Off
Free 2-Day shipping on orders over $50. Learn More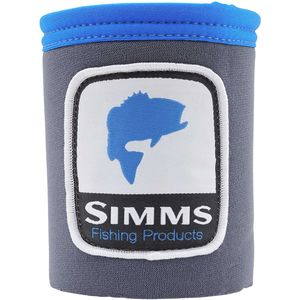 Free gift with purchase!
Wading Koozy
Details
For celebration or consolation.
If the fish aren't biting, that doesn't mean your trip to the river is a bust—pack the Simms River Essentials Kit, and you can still return home knowing a good time was had. In between casting (because you don't give up that easily) you can clip your cigar, open a bottle of wine, and take a shot with your best friend. The kit included four spots for cigars, a slot for matches or a lighter, and a funnel for easy pouring when you break out the whiskey.
Soft-sided case carries everything you need for a relaxing cast
Leather bound stainless steel lends a touch of sophistication
Funnel offers an easy pour between flask and shot glasses
Convenient slots hold four cigars and your preferred method of flame
Branded cigar trimmer and wine key match your fishing gear
Item #SMM00BI
Tech Specs
Material
stainless steel, leather
Volume
[flask] 8oz, [shot glasses] 2oz
Includes
shot glasses, funnel, wine key, flask, cigar cutter
Recommended Use
casual, weekend camping
Manufacturer Warranty
lifetime