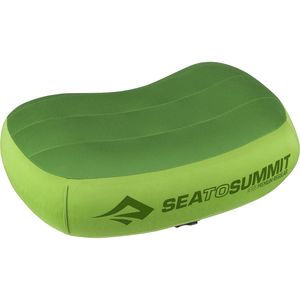 Sea To Summit

Aeros Premium Pillow
Sea To Summit

Aeros Premium Pillow
5 out of 5 stars from 8 reviews
5
8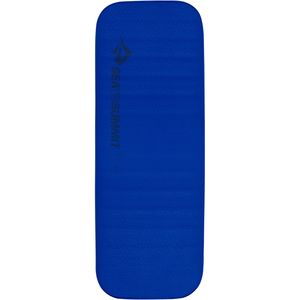 Sea To Summit

Comfort Deluxe SI Sleeping Pad
Sea To Summit

Comfort Deluxe SI Sleeping Pad
$229.95

$199.95

-

$229.95
4 out of 5 stars from 4 reviews
5
4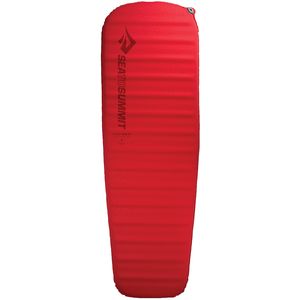 Sea To Summit

Comfort Plus SI Sleeping Pad
Sea To Summit

Comfort Plus SI Sleeping Pad
$269.95

$139.95

-

$269.95
4.5 out of 5 stars from 13 reviews
5
13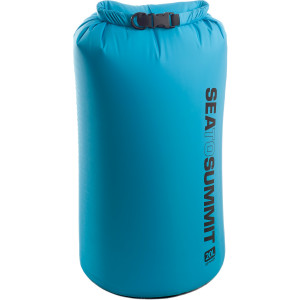 Sea To Summit

Lightweight Dry Sack
Sea To Summit

Lightweight Dry Sack
4.5 out of 5 stars from 63 reviews
5
63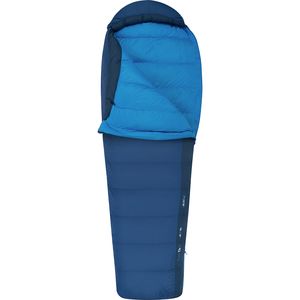 Sea To Summit

Trek TkII Sleeping Bag: 18F Down
Sea To Summit

Trek TkII Sleeping Bag: 18F Down
$328.95

$298.95

-

$328.95
4.5 out of 5 stars from 2 reviews
5
2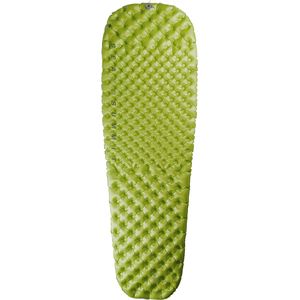 Sea To Summit

Comfort Light Insulated Rectangular Sleeping Pad
Sea To Summit

Comfort Light Insulated Rectangular Sleeping Pad
sale
Original price:

$199.95
Current price:
$129.97
Original price:

$199.95
35%
off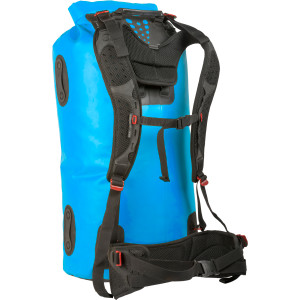 Sea To Summit

Hydraulic Dry Pack
Sea To Summit

Hydraulic Dry Pack
$269.95

$239.95

-

$269.95
4.5 out of 5 stars from 9 reviews
5
9
The Sea to Summit Liner Range
Sea to Summit is the industry leader in sleeping bag liners that can keep you comfortable whether you're traveling hostel to hostel or leading a mountaineering expedition. Learn more about what liner is right for you in the video from Sea to Summit.
Shop Now
About Sea To Summit
Aussie Tim Macartney-Snape summited Everest in 1984 in audacious fashion—along the previously unclimbed north face, with no oxygen and no Sherpa support. In addition to the notable difficulty of the ascent, he and his climbing partner were the first Australians on the top of the world, which was quite an achievement. However, he soon realized that while the peak may be at 8,848 meters, he hadn't actually climbed that distance. In the spring of 1990, he set out to rectify the situation. Beginning with a swim in the Bay of Bengal, he set off on foot across India to the Himalayas. Four months later, he wrapped up his Sea to Summit expedition with a solo ascent to the top of Everest (again without oxygen). He had indeed ascended every one of those 8,848 meters—on foot.

Upon his return to Australia, Tim put his lessons to use developing innovative outdoor products for his new company, named Sea To Summit after his remarkable expedition. As could be anticipated, the Sea To Summit product line focuses on high-performance gear that's thoughtfully designed to help you pack lighter and stay more comfortable in the outdoors.

Sea To Summit's sleeping bags are ultralight and highly versatile, with features like a drawstring at the foot of some models that enhances comfort on warm nights. All the company's sleeping bags feature Ultra-Dry Down, a high-loft down with a nano-level water repellant treatment that gives you the best chance of staying warm and dry, even in less-than-ideal conditions. Sleeping bag liners do double-duty as standalone warm-weather bags or to boost the warmth of sleeping bags in the mountains. Reflecting the nature of Tim's adventures, tents and tarps are oriented towards the solo fast-and-light trekker. Its line of kayak accessories help make tours on the water more comfortable, and a full line of insect protection items, from clothing to bivvies and screen tents, prevent biting bugs from ruining your trip. Sea to Summit dry sacks and compression sacks keep gear clean and organized on treks, while a line of travel accessories perform the same task for international travelers.

Whatever its function, every piece of Sea To Summit gear is focused on performance, without unnecessary bells and whistles. Quality and affordability are driving forces for designers, who continue to look for ways to innovate to better serve serious outdoor adventurers and dedicated globe-trotters.