Break into Spring
Women's Swimwear for Surf & Sun
New Women's Swimwear
2018 Swim
We're sick of suits that fall off, that need constant adjustment, and that look good but don't perform. So we gathered some of this season's best swimwear—swimwear built to play—and we headed down to Costa Rica. We surfed, SUPed, hiked, and jumped off waterfalls. We put these rashguards, boardshorts, one-pieces, and bikinis to the test. Here are some of our favorites.
Shop All Swim
For swim or surf, the one-piece is the classic and versatile all-around swimsuit. This season's one-pieces look good and play even better.
Shop One-Pieces
From beachside hikes to kayak excursions—or covering your bikini bottoms for a post-surf session trip into town—you can't beat a good pair of board shorts.
Shop Board Shorts
For surf or SUP, your rashguard choices are no longer limited to the same old boring options. This season's diverse selection lets you find your own distinct style, design, and fit.
Shop Rashguards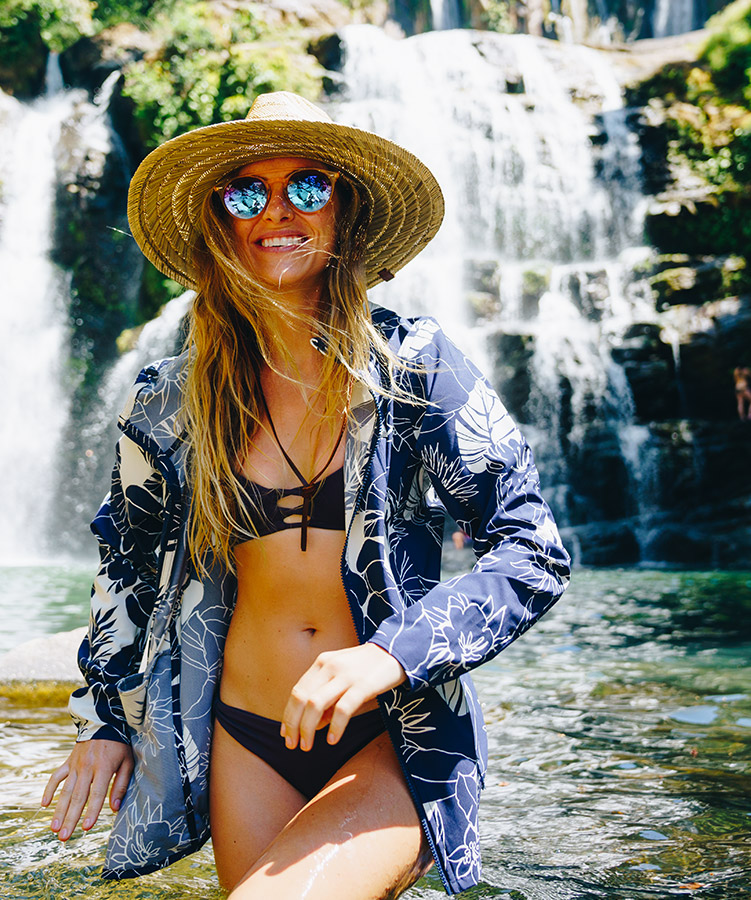 Our Favorites
2018's new bikinis are all about customized style and personalized fit. Mix and match tops and bottoms to suit your body type, preferred activities, and individual taste.
Shop Bikinis
Samantha Wright
From Salt Lake City, Samantha Wright lives for travel, working to save up enough money for her next flight. Her next trip? Everest basecamp in Nepal.
Follow Samantha
Peri Dalton
A Los Angeles based surfer, Peri Dalton's other passion is making things. From watercolor painting to textile creations, Peri is creative through and through.
Follow Peri
Camille Fiducia
A rock climber, yogi, surfer, and fitness aficionado, Salt Lake City native Camille Fiducia can usually be found on a mountain or in the waves.
Follow Camille
Ashley Johnston
Hawaii native Ashley Johnston is a woman of many trades. She surfs for Seea swimwear, is a graphic designer, works at a surf shop, and started the Hawaiian lifestyle brand, Lucky We Live Hawaii.
Follow Ashley