Sport Climbing
Gear & Apparel

Place Your Own Protection
A Summer of Trad Climbing

Reach for New Heights
A Summer of Bouldering
If rock faces filled with permanently-fixed bolts and anchors are your thing, you're in luck. Get ready to exercise both your body and mind this summer by taking on a whole slew of new sport climbing opportunities … but with new routes comes new gear and apparel needs, right? Right. Get everything you need for a season of long days in the sun and even longer climbs.
Owens River Gorge
Get ready to send it in this fun and challenging sporty zone. But be sure to bring lots of ropes along for you and your partner ... you'll want to try everything! And hey, who wants to be the one stuck on the ground?
For a fluid feel through your belay device, smooth clipping, and durable, abrasion-resistant performance ... these ropes have it all.
Shop Ropes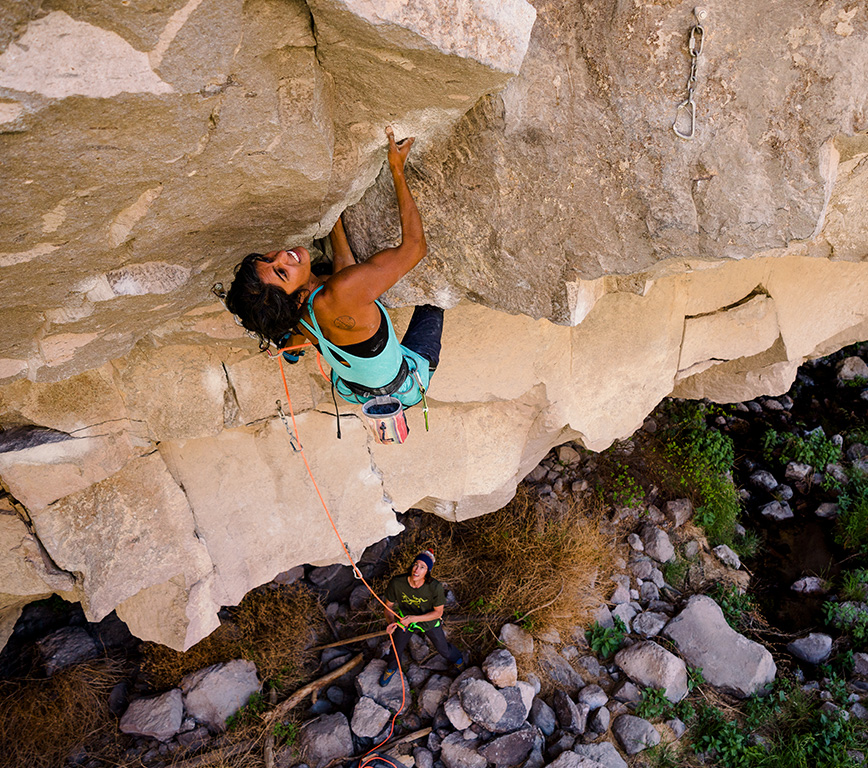 @merskates
Currently living the dream, climbing every day in Yosemite
Height: 5'9"
Weight: 130lbs
Waist: 25"
Sizes: M Top, S Bottom
Merryn's Kit
Top: Patagonia Fleur Tank Top
Bottom: Black Diamond Notion Pant
Shoes: Scarpa Instinct VSR Climbing Shoe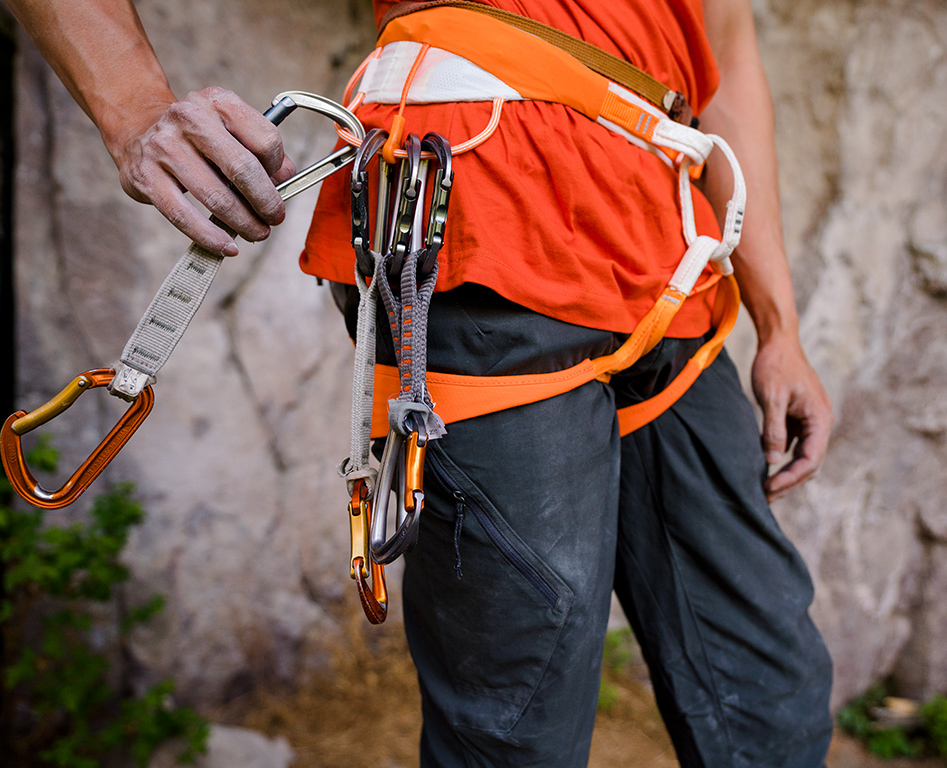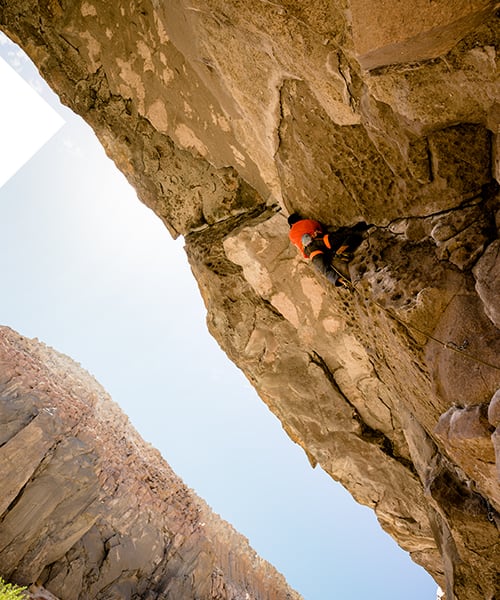 Reagan Chung
Backcountry Employee, Planning Analyst
Height: 5'11"
Weight: 145lbs
Waist: 30"
Sizes: M Top, M Bottom
Reagan's Kit
Top: Black Diamond Chalked Up T-Shirt
Bottom: Patagonia RPS Rock Pant
Shoes: Scarpa Drago Climbing Shoe
Looney Binge (5.12c)
A sendy roofline where a comfortable harness is key (read: non-negotiable).
Sport climbing often means falling. But that's ok, it's part of the deal. Find a harness that's comfortable whether you're climbing, hanging, or down on belay.
Shop Harnesses
"Climbing in Bishop was everything I could've hoped for. You get a variety of rock types, various difficulties, and the most beautiful view of the Sierra at every turn." - Ryan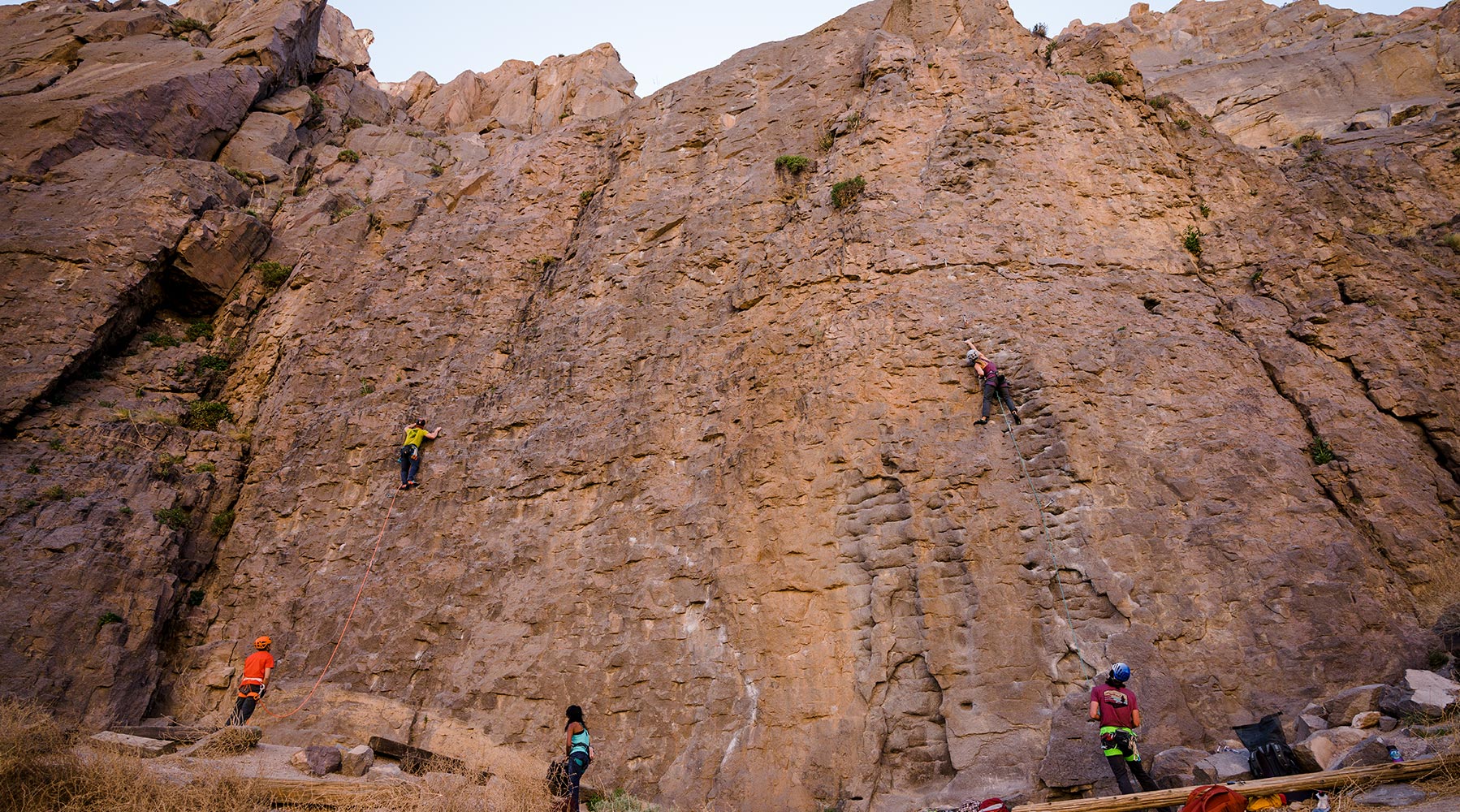 Warm Up Wall
Here, you'll find multiple routes along an afternoon-shaded wall. There's even a built-in bench for hanging out with friends between sends. A perfect location for breaking in a new pair of shoes.
"Trust your feet," especially when they're rocking a brand new pair of shoes. Aggressive options, slipper options, and everything in between.
Shop Shoes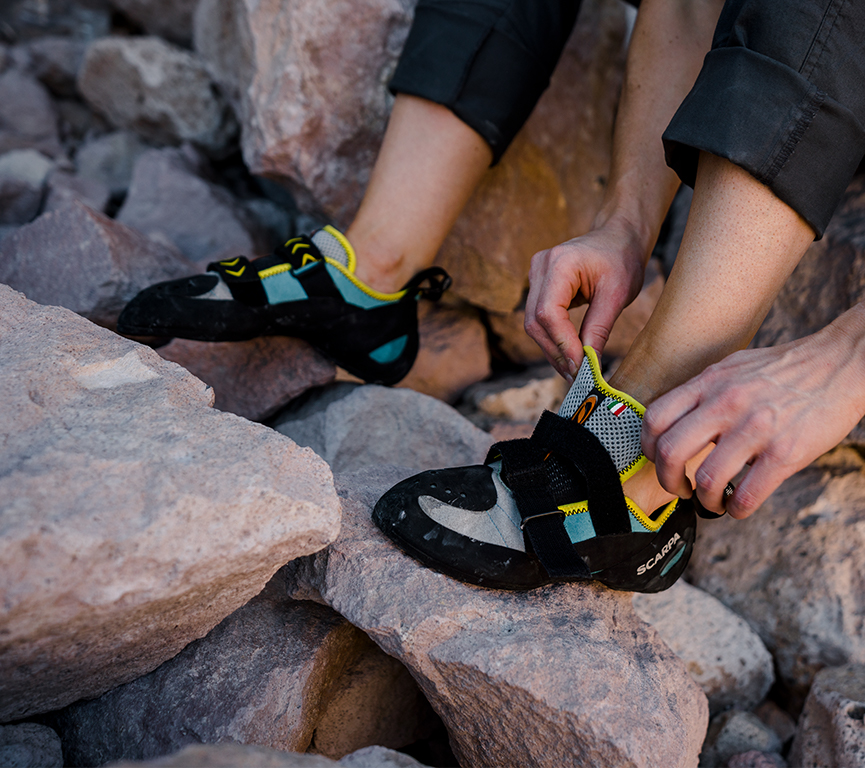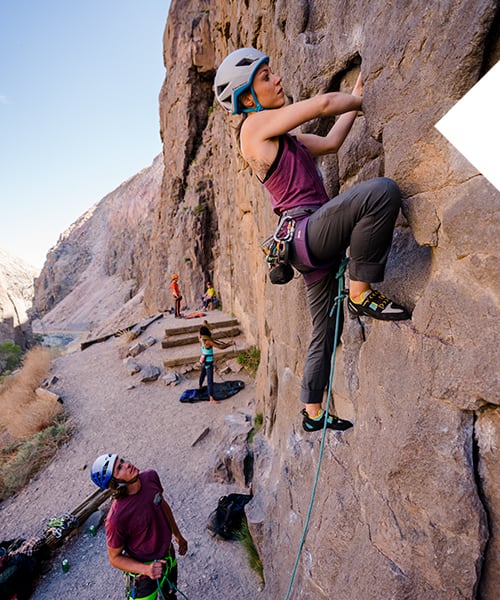 @yeahapril
Traveling, creating, learning … saying yes to every adventure
Height: 5'5"
Weight: 120lbs
Waist: 25"
Sizes: S Top, S Bottom
April's Kit
Helmet: Black Diamond Vector Helmet
Top: Mountain Hardwear Wicked Lite Tank Top
Bottoms: Patagonia Venga Rock Pant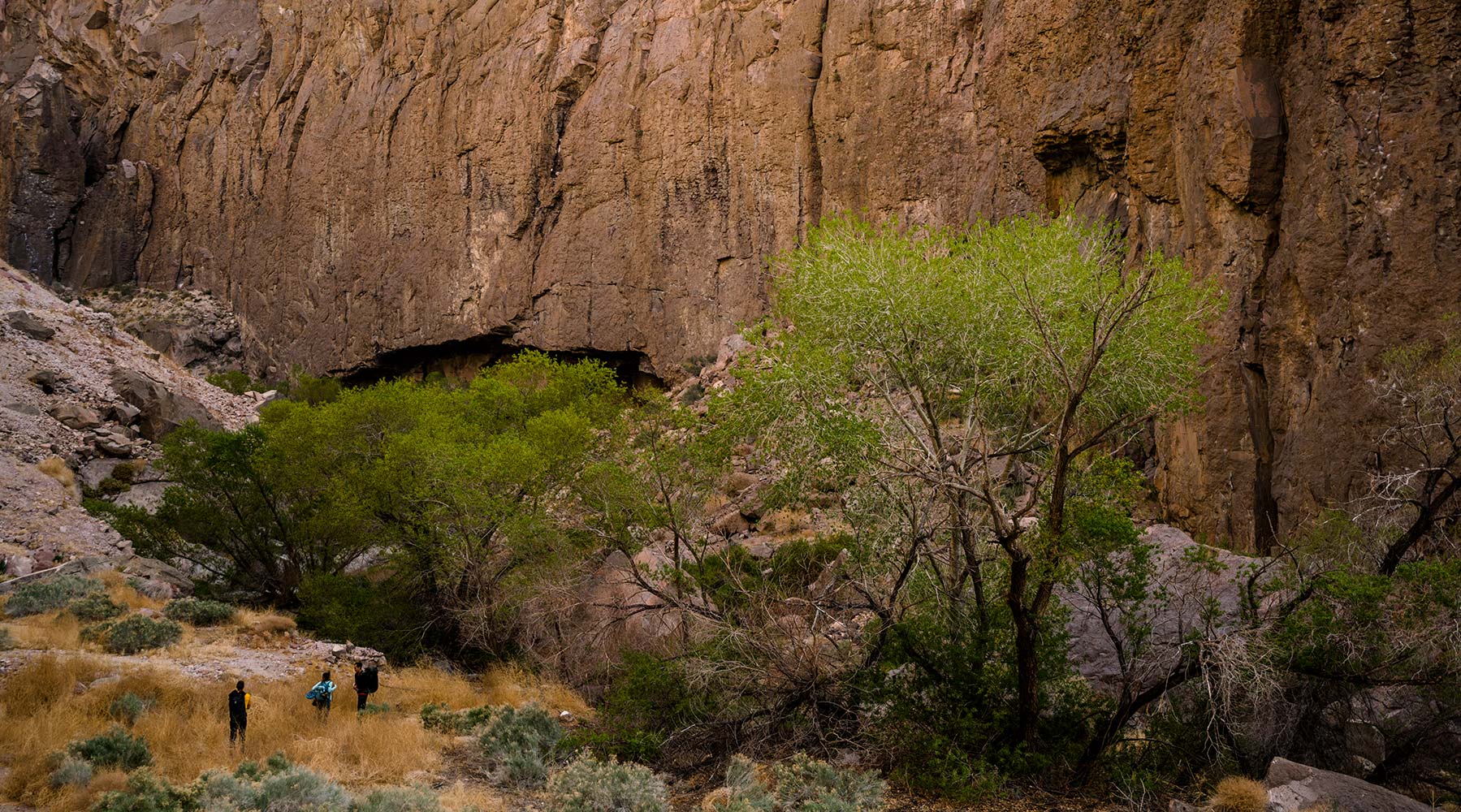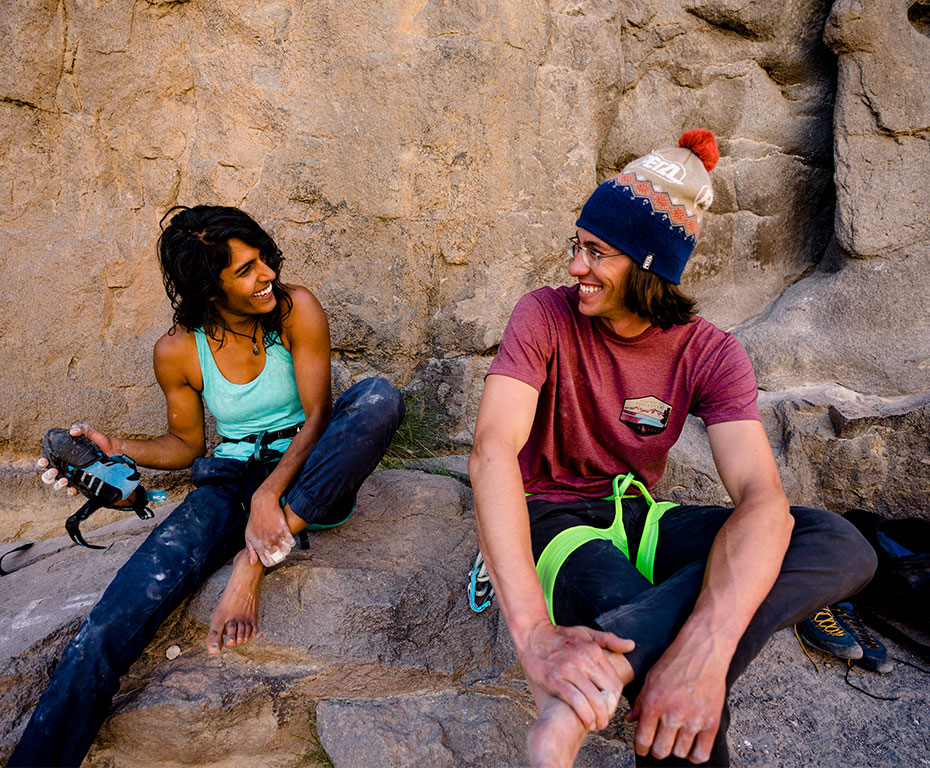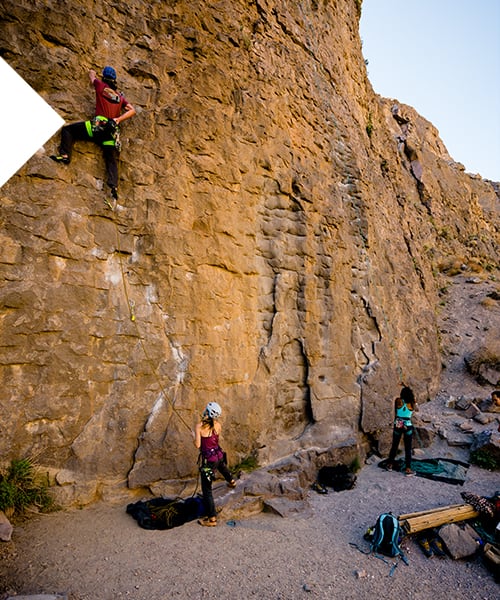 @eddie5tevens
Petzl Employee, Headlamp Repairman
Height: 6'5"
Weight: 200lbs
Waist: 34"
Sizes: XL Top, M Pants
Eddie's Kit
Top: Hippy Tree Tahoma T-Shirt
Harness: Edelrid Ace Ambassador Harness
Babushka (5.8)
This route rocked. Literally. But be prepared to get those quickdraws going, because this area is fast-moving with lots of bolts!
For quickdraws that balance lightweight with burly toughness, look no further.
Shop Quickdraws
"From the bulletproof granite of Buttermilks, to the Pine Creek and alpine areas, to the volcanic rock areas where you can find Owens River Gorge and some epic sport climbing spots … there's something for everyone." - Reagan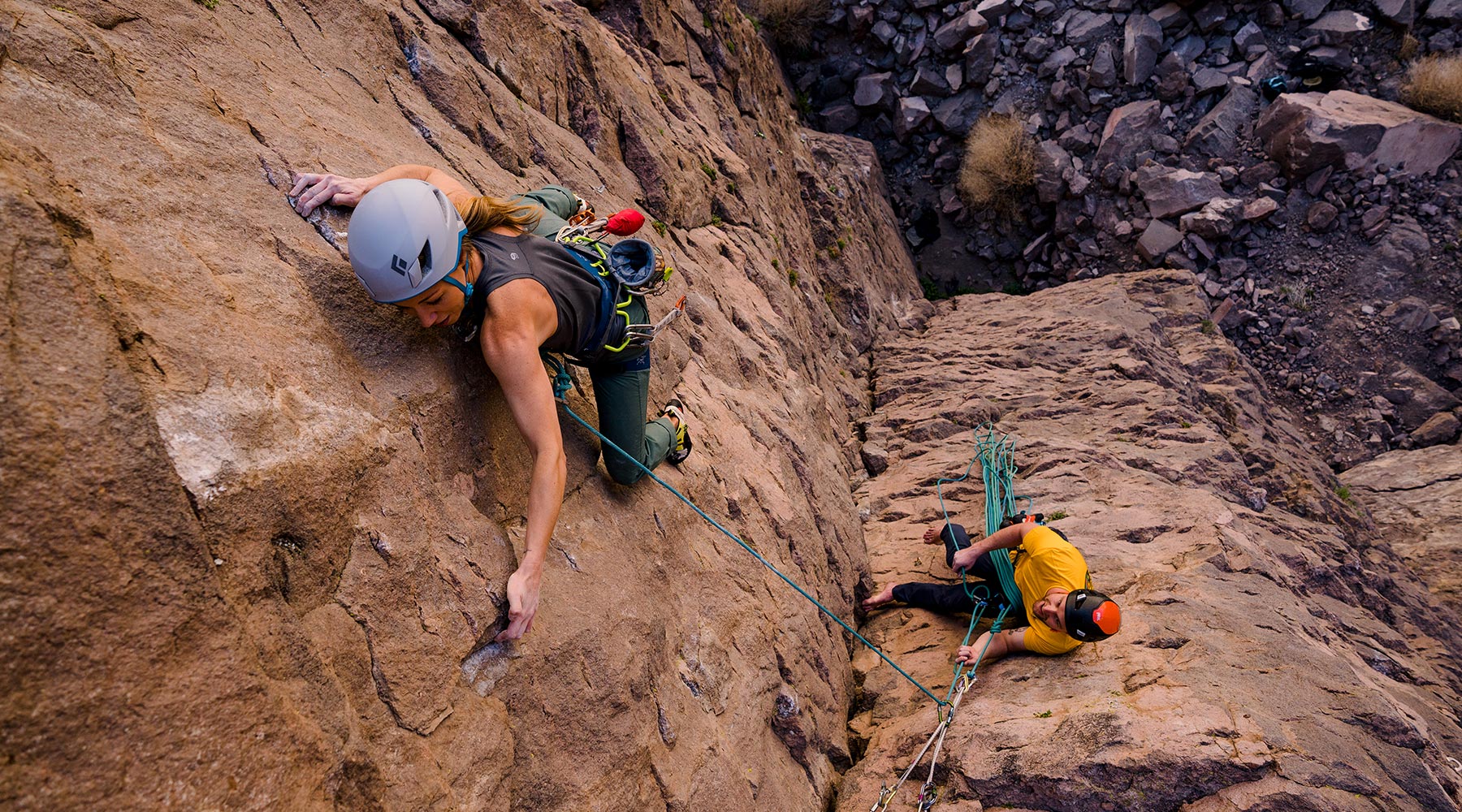 Weird Corner Wall
Yeah, it got its name for a reason. At Weird Corner, you're going to want a really great belay device. It's tricky, and very, very sendy. Be sure to keep your helmet on and eyes aware, it's known for falling rock.
For that extra level of protection and a little bit of assistance, shop our belay devices. Lots of styles, lots of options.
Shop Belay Devices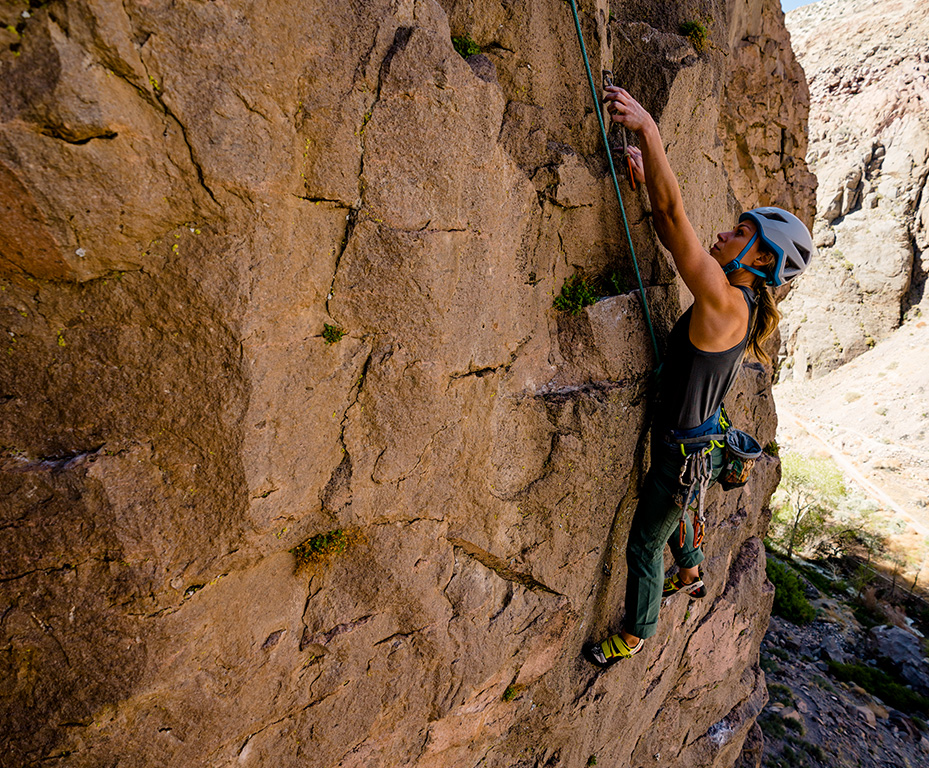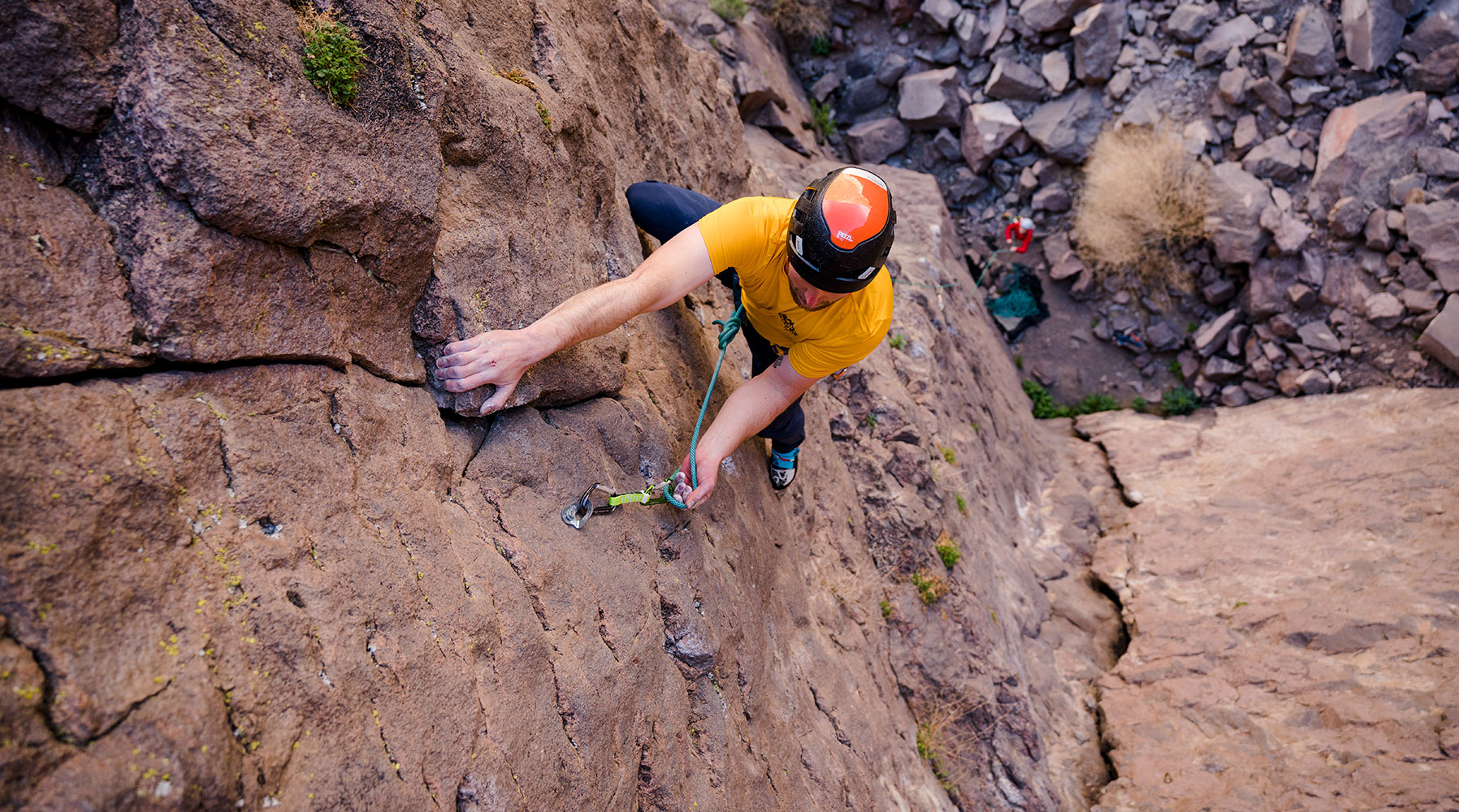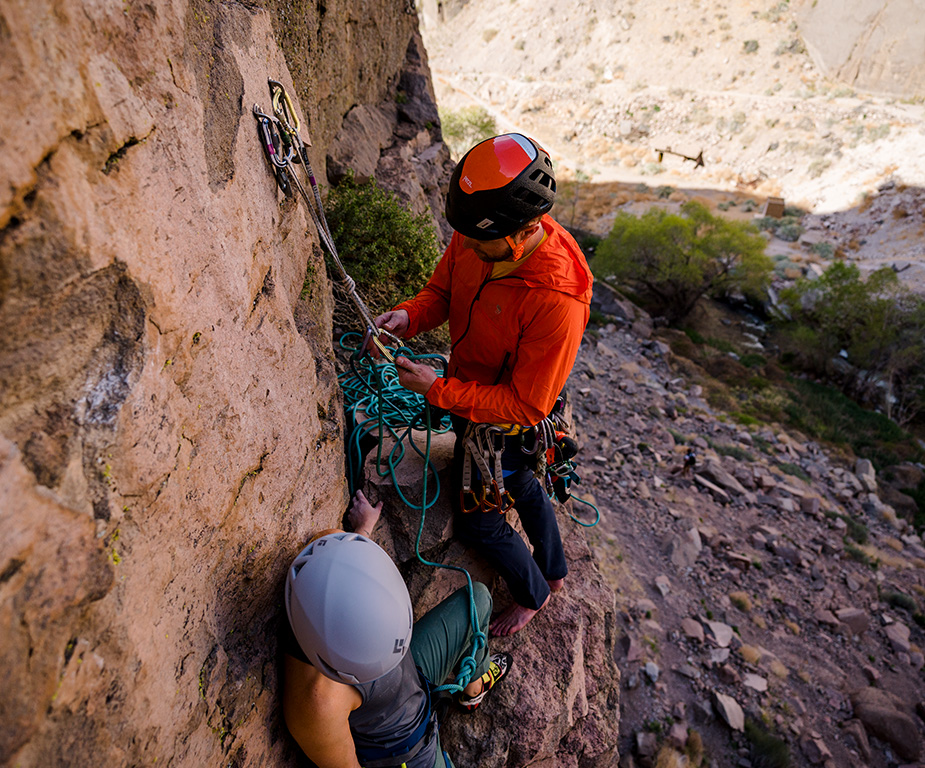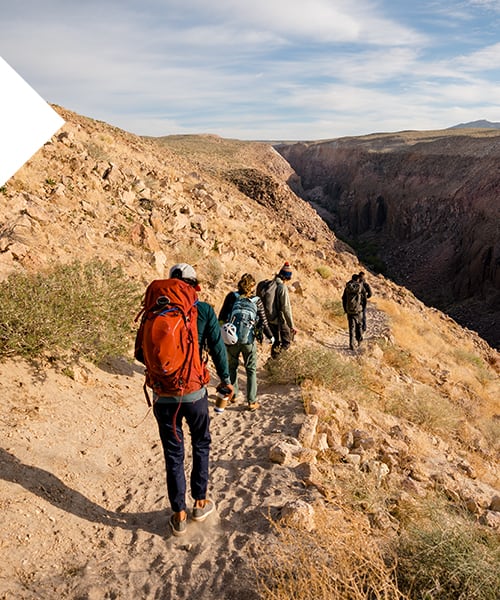 @ryan.m.collins
Backcountry Employee, Hardgoods Merchandise Planner
Height: 5'10"
Weight: 175lbs
Waist: 32"
Sizes: L Top, M Pants
Ryan's Kit
Helmet: Petzl Sirocco Helmet
Bottoms: Black Diamond Modernist Rock Pant
Harness: Black Diamond Chaos Harness
Hey Bubba, Watch This! (5.10c)
Go from a fun overhung face to a big ledge, then find yourself on an exposed, thin face. There's a lot going on here and the last thing you'll want to worry about is your head! A helmet will be a must.
Protect yourself from a fall or rock debris from above! A helmet is a no-brainer.
Shop Helmets
If you want stellar trad climbing, seriously stunning beauty, and lots (and lots) of granite, head to Pine Creek Canyon. Offering plenty of options for the trad-happy climber with a wide variety of difficulties, and lots of options for shade or sun, our day in Pine Creek Canyon was nothing short of classic. A hot spring day kept us mostly to the walls full of shade, but if it's a sweaty session in the sun you're looking for, simply head east to a sun soaked wall. There's something for everyone: sport and trad, slabs and roofs, techy faces and slopey seams. Pine Creek Canyon's got it all.
Pine Creek Canyon
Follow the cracks, and get everything you need for a summer of trad climbing. From the newest in apparel to the best in gear, look no further.
Shop Women's Gear
"When you come across your first perfect hand crack, you'll begin to question why you didn't start climbing trad sooner." - Merryn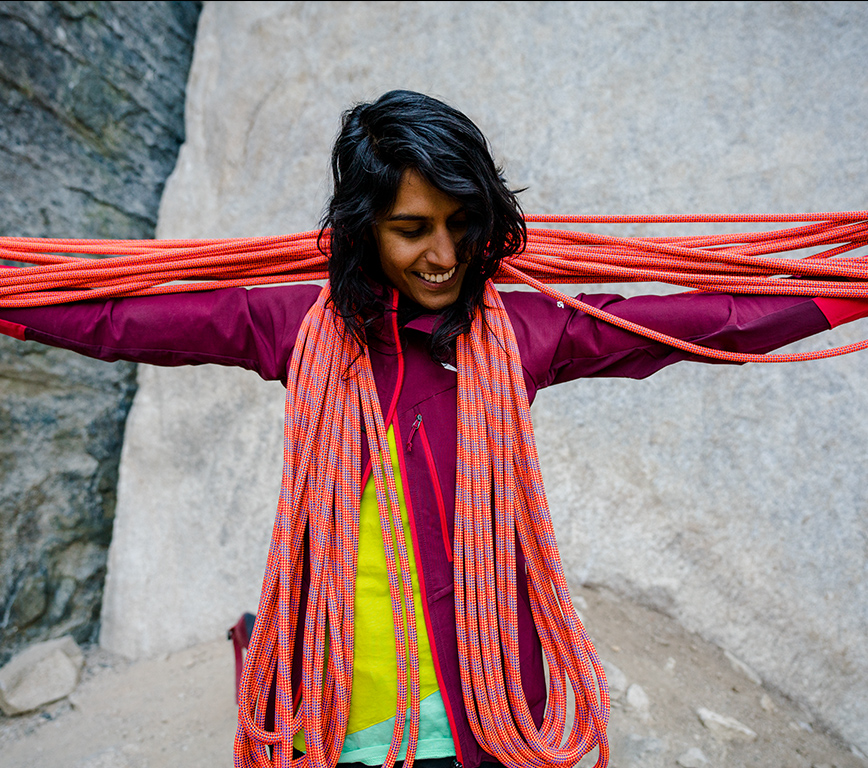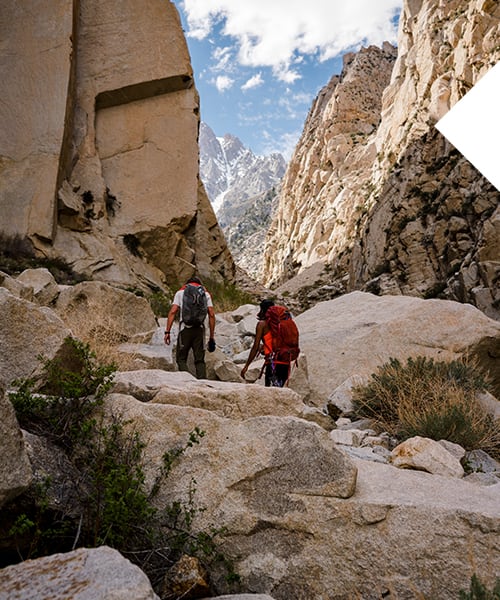 @merskates
Currently climbing every day and living the dream in Yosemite
Height: 5'9"
Weight: 130lbs
Waist: 25"
Sizes: S Top, S Bottom
Merryn's Kit
Top: Mammut Splide Logo Tank Top
Bottom: La Sportiva TX Pant
Shoes: La Sportiva TC Pro Vibram XS Edge Climbing Shoe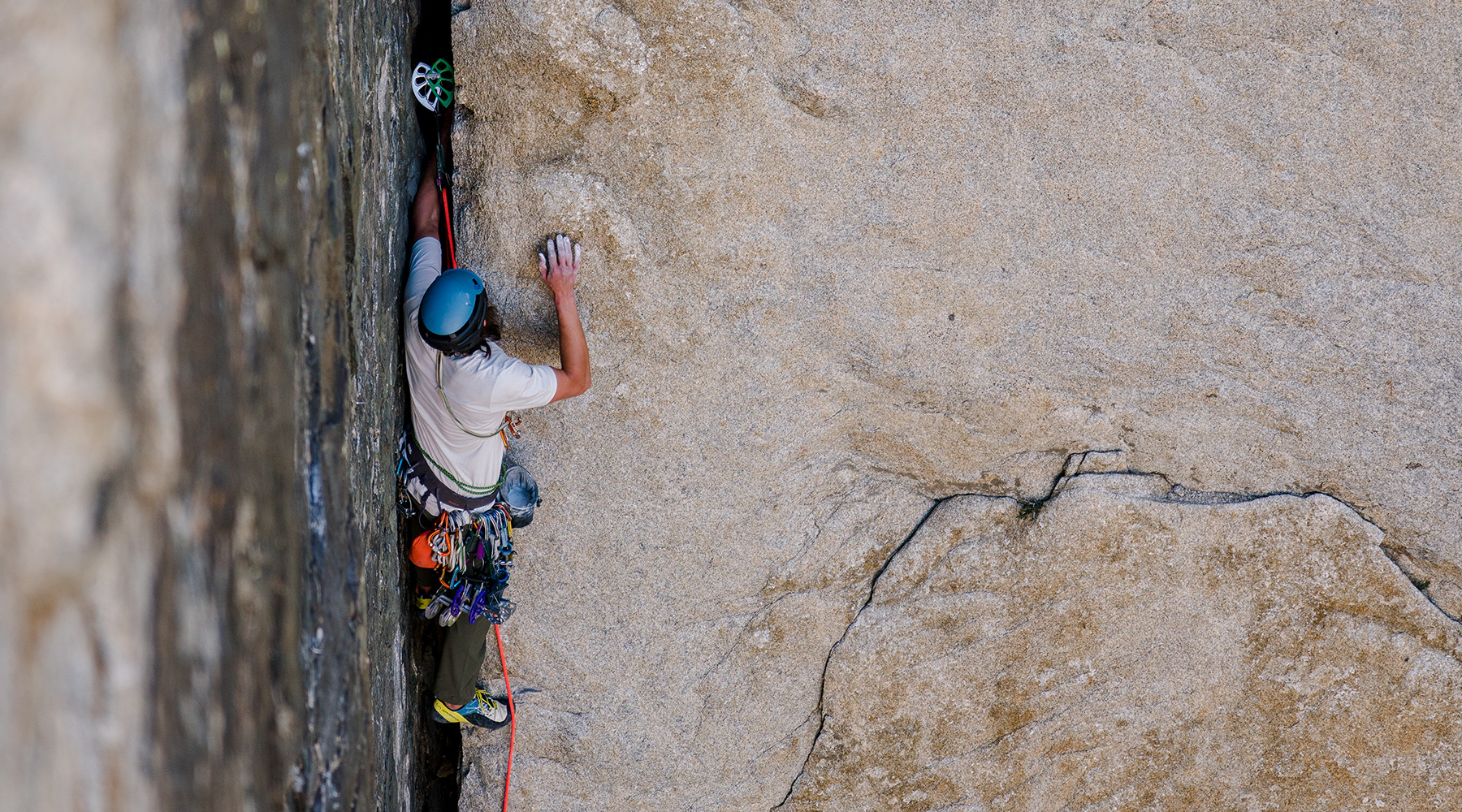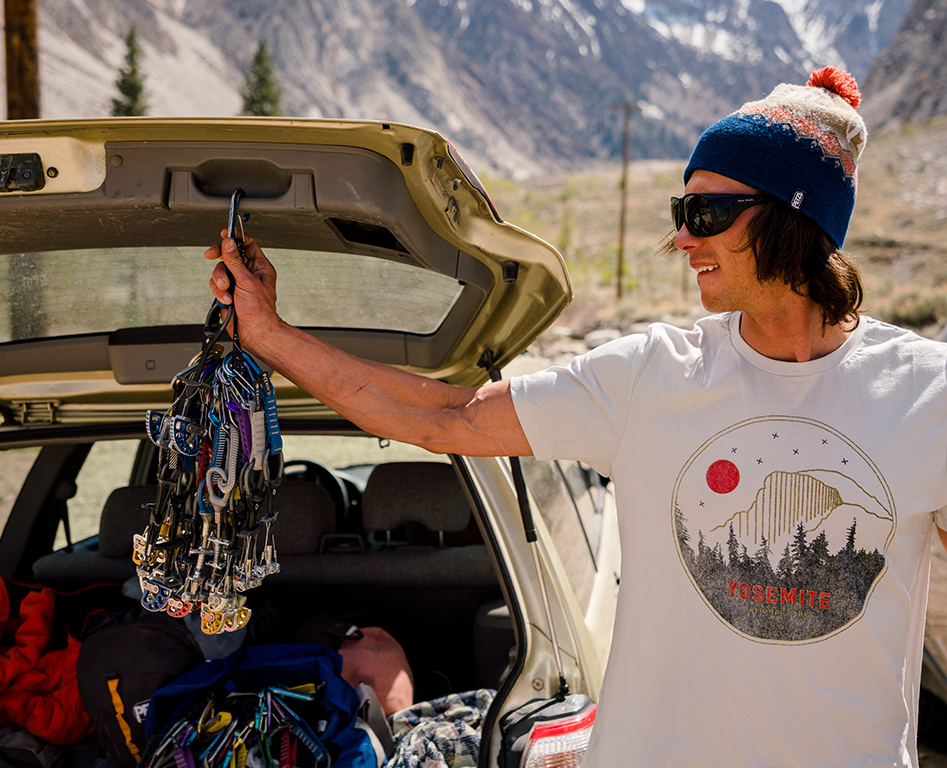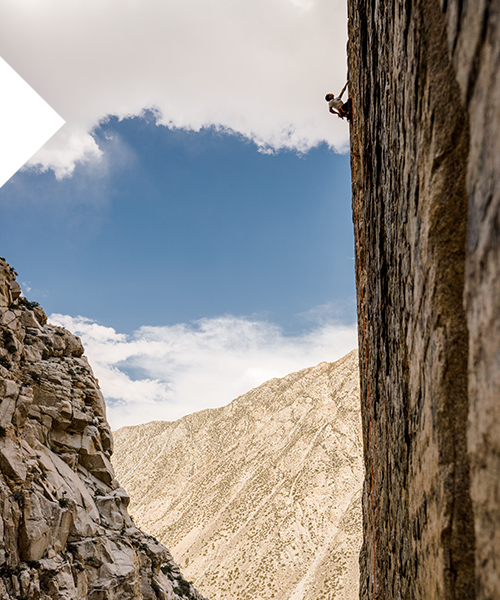 @eddie5tevens
Petzl Employee, Headlamp Repairman
Height: 6'5"
Weight: 200lbs
Waist: 30"
Sizes: XL Top, M Pant
Eddie's Kit
Top: Parks Project Yosemite Mod Dome T-Shirt
Pants: Outdoor Research Ferrosi Pant
Shoes: La Sportiva Kataki Climbing Shoe
Pratt's Crack (5.9)
A long and beautiful offwidth. This is one of the most obvious lines in the canyon. If you're up for a good grovel, hop on and enjoy.
Build your rack and hop on the wall. Get new gear and apparel for your best season of climbing yet.
Shop Men's Gear
"No matter how many pitches you've followed, books you've read, or guides you've hired, there is no substitute for experience. You never stop learning when you climb trad." - Eddie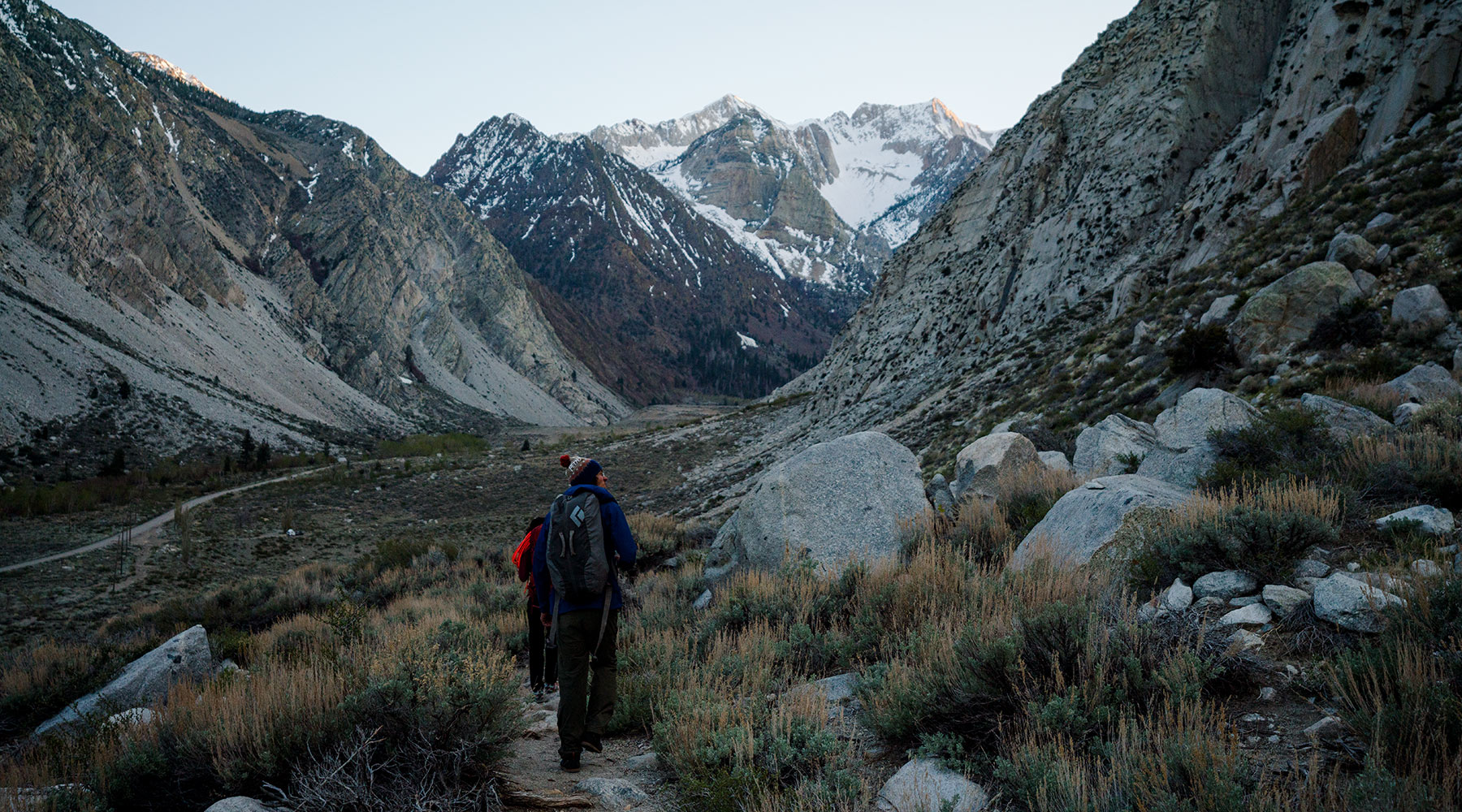 Since the 1970s
Pine Creek Canyon has a long history of climbing prowess, with classics like Pratts Crack and Sheila, and one the proudest 5.13a's in the country … a seldom repeated masterpiece, Ecstasy, a 100 foot laser-cut arête (good luck).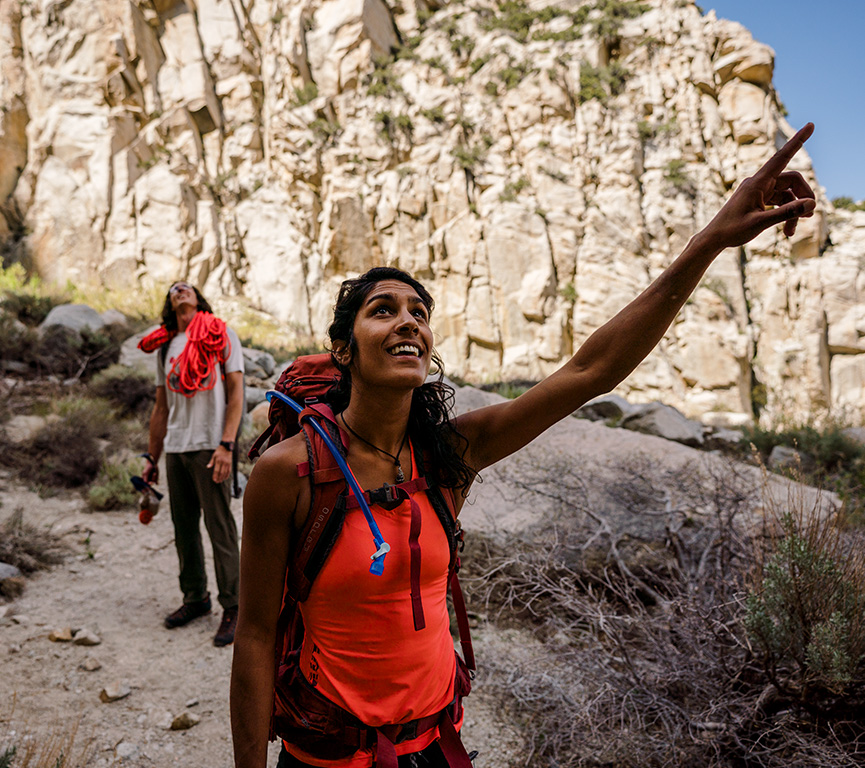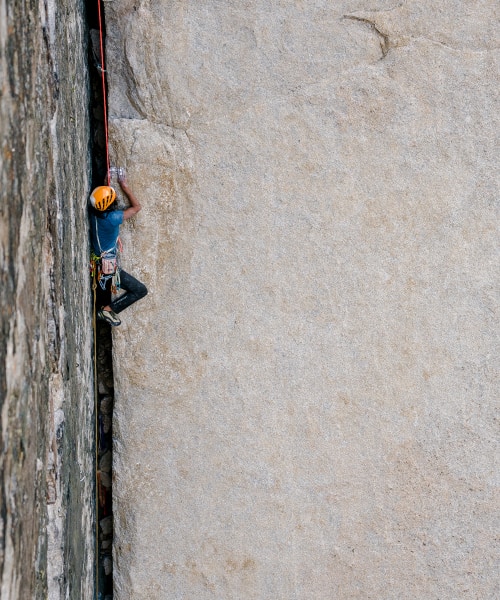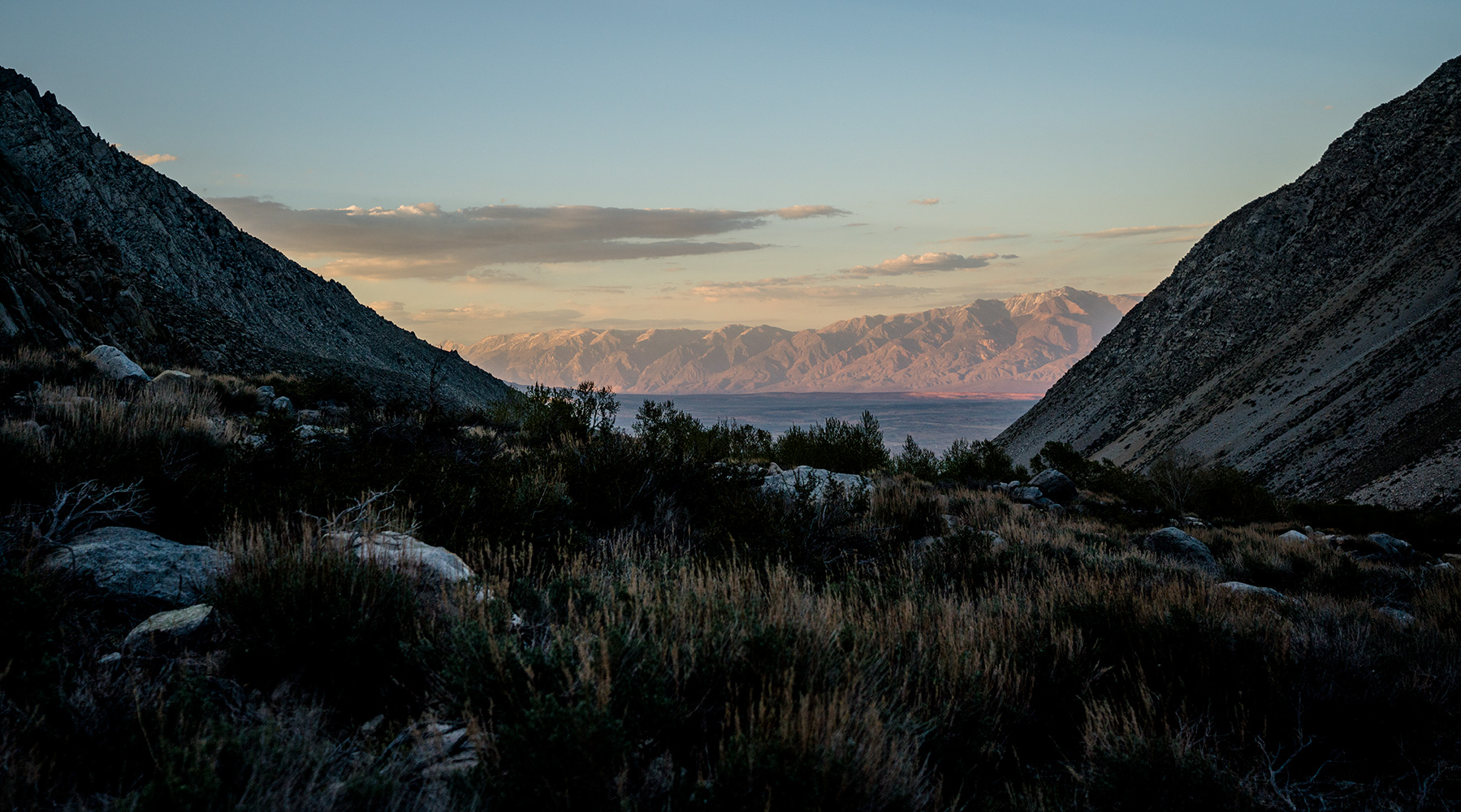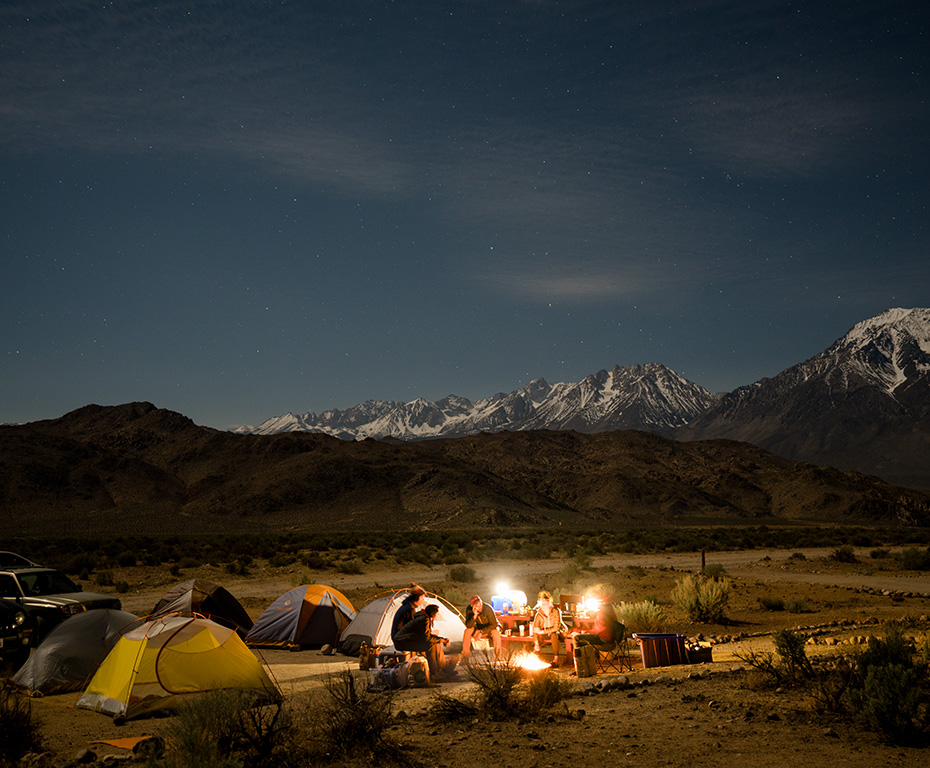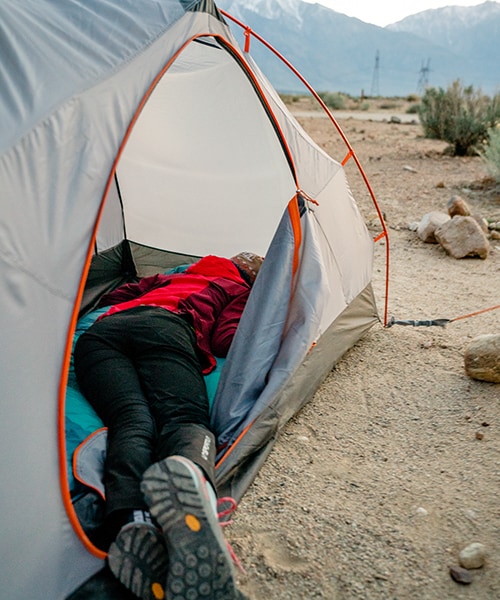 Pleasant Valley Pit Campground
If you're heading to Happy Boulders, we'll just say it: you should camp here. Plain and simple. A "climber's campground," there's plenty of options, from trad to multipitch to bouldering, all within walking distance! The area is home to some of the best routes in the country, so if you're in the area, you won't want to miss this!
No ropes, no problem. Bouldering is climbing in its simplest form and offers all the fun of getting after it outside, except without the plethora of gear. It's simple fun at its best. Hang out on your crash pad, socialize between problems, and climb close to the ground this summer.
Buttermilk Boulders
Welcome to Buttermilk! It's highball city here, so you better prep for some long problems. And don't forget that it gets hot fast in this area of California … when it starts to heat up, ladies, a sports bra and some cinched pants that work as hard as you do will be clutch here (it gets warm: trust us). Oh, and don't forget the sunscreen!
Shop Women's Gear