The River Less Traveled
Keep Your Cool
Follow the Leader
Your Big Fish Story Awaits
The Arkansas River is home to 80 miles of public access to brag-worthy brown and rainbow trout. Considered a fly-fisherman's mecca, your odds of snagging one "this big" during your travels from Brown's Canyon to the Royal Gorge are pretty good. Just keep an eye out beneath the shade of the brush on the banks.
Shop All Fly Fish
It's a Beautiful Morning
We packed up our gear and set out on a quiet and peaceful morning. Hopes were high considering we were about to cast into a gold-medal river known for its world-class wild trout fishing.
Shop Wading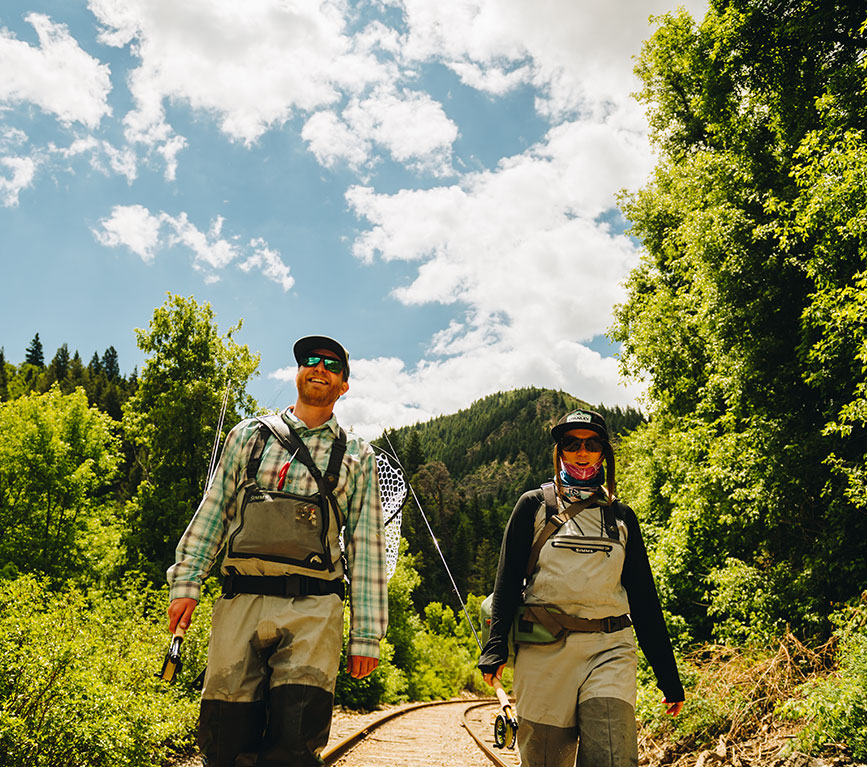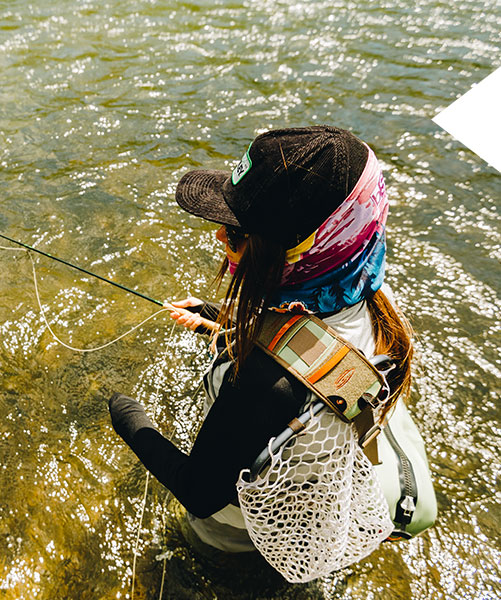 Alyssa Forrest
@forresthruthetrees
Fresh air-loving Field Ambassador
Height: 5'3"
Weight: 130lbs
Alyssa's Kit
Patagonia Tropic Comfort Crew – size M
Simms G3 Guide Stockingfoot – size M
Fishpond Thunderhead Submersible Lumbar Pack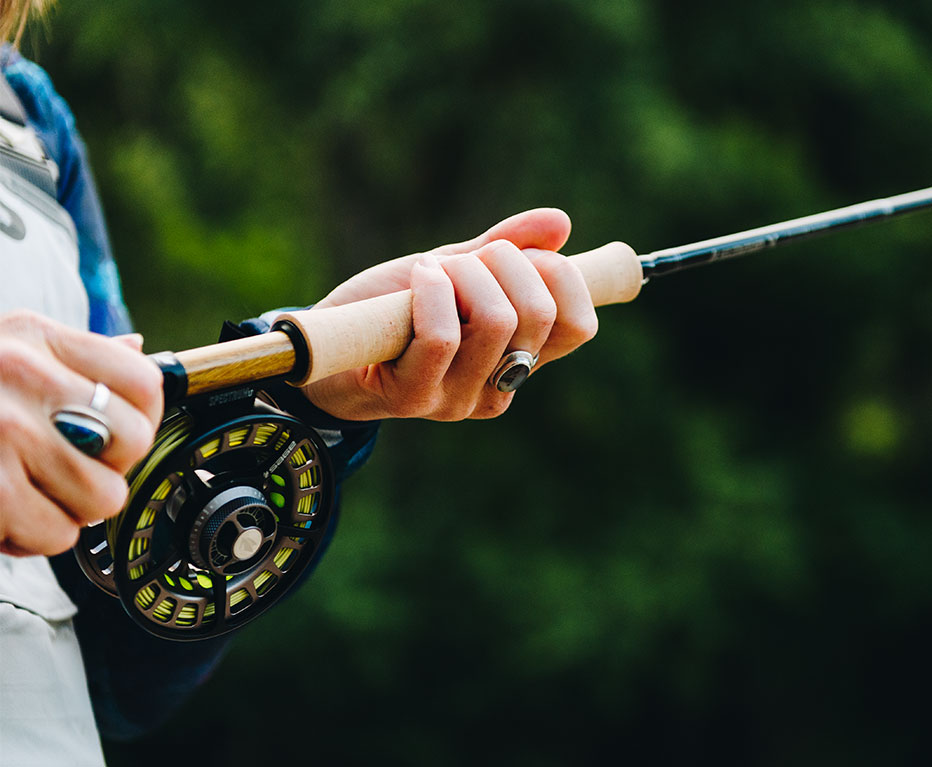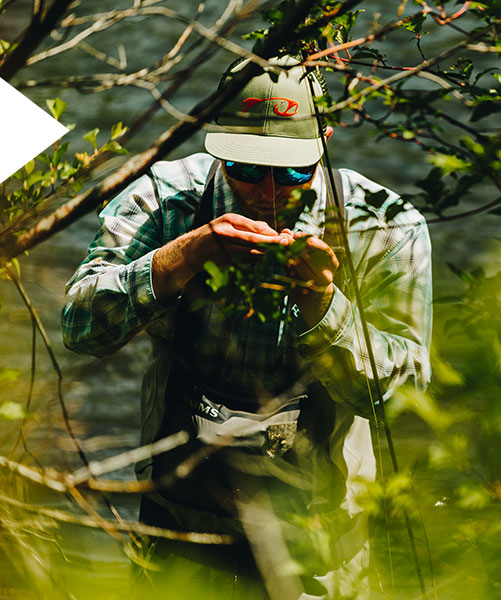 Nick Bush
Backcountry Employee: Buyer – Hardgoods. Camping, fishing, loving everyday.
Height: 5'11"
Weight: 175lbs
Nick's Kit
Top: Sun Stretch Long-Sleeve Shirt – size L
Waders: Simms G3 Guide Stockingfoot Wader – size M
Rising Flat Bill SnapBack Hat
Cast Away
The larger browns are known for feasting on the massive caddis hatches beneath the shade of the brush, so we made our way to the banks to test our luck. The Arkansas is known for its massive population numbers of browns and has recently been stocked with rainbows.

For other casting techniques and tips for choosing the best gear for your upcoming adventures, check out: Fly Fishing 101
Shop Fly Rods
"Fishing is a vehicle for getting outside and exploring new places. I enjoy the whole journey. Both the excitement of catching fish and the good times with friends along the way." - Nick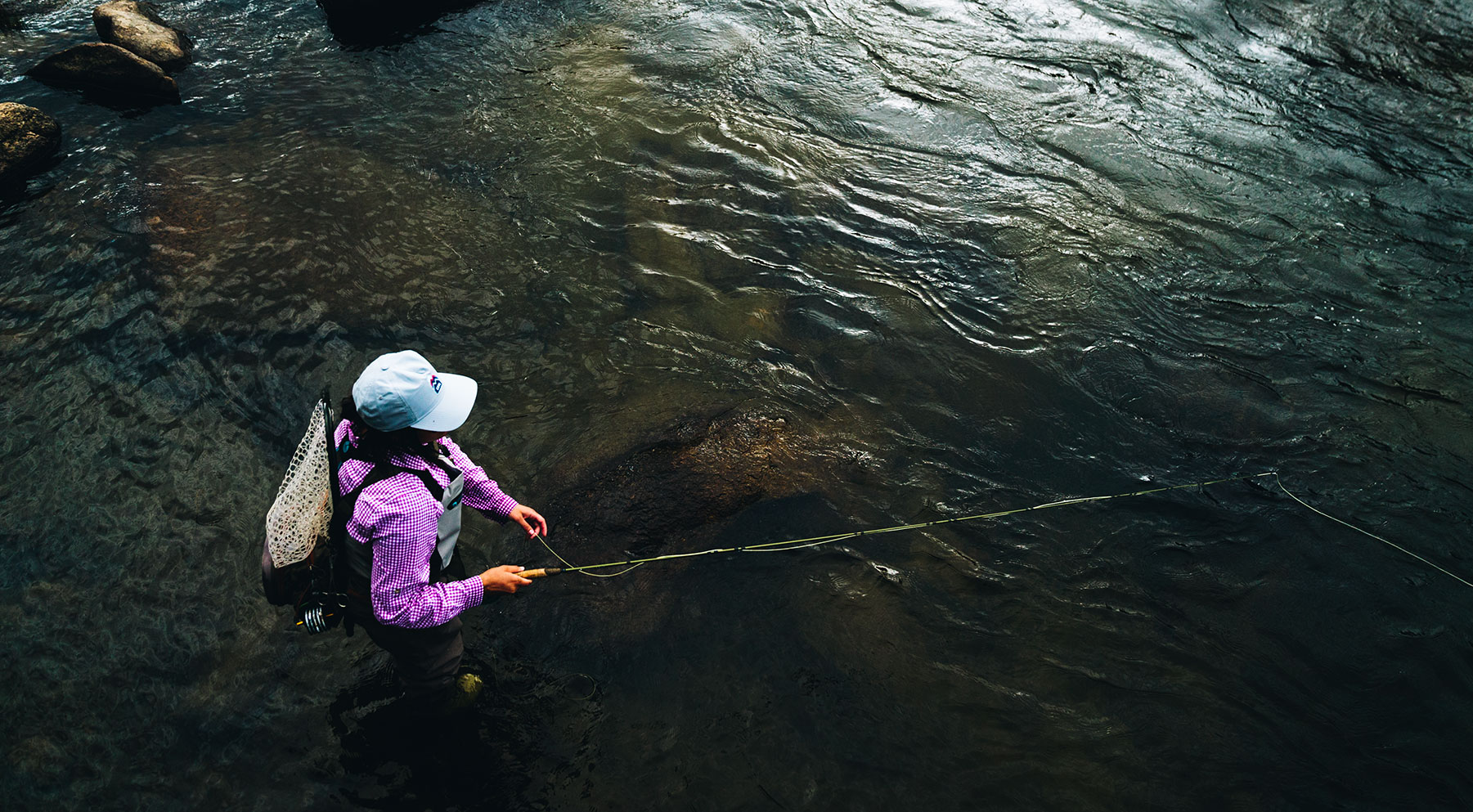 The Reel Deal
The most celebrated jump off points are Salida and Buena Vista. These areas offer year-round outfitting and accommodations. Prime access points include Brown's Canyon, Big Bend, Bighorn Sheep Canyon, Salida East, and Rincon.
Shop Reels & Spools
"Fly-fishing is just fun, it's blissful for me, to put it simply. But, it's also a constant learning process." - Jean