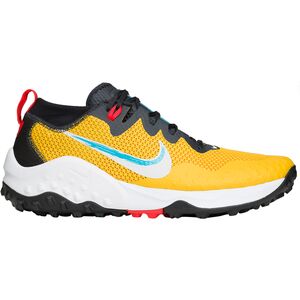 Nike

Wildhorse 7 Trail Running Shoe - Men's
Nike

Wildhorse 7 Trail Running Shoe - Men's
sale

$129.95

$103.96

-

$129.95
up to

20%

off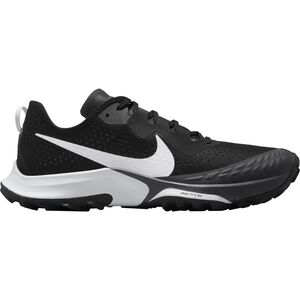 Nike

Air Zoom Terra Kiger 7 Trail Running Shoe - Men's
Nike

Air Zoom Terra Kiger 7 Trail Running Shoe - Men's
sale

$139.95

$111.96

-

$139.95
up to

20%

off
4.5 out of 5 stars from 2 reviews
5
2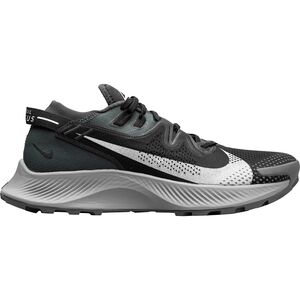 Nike

Pegasus Trail 2 Running Shoe - Men's
Nike

Pegasus Trail 2 Running Shoe - Men's
sale

$129.95

$103.96

-

$129.95
up to

20%

off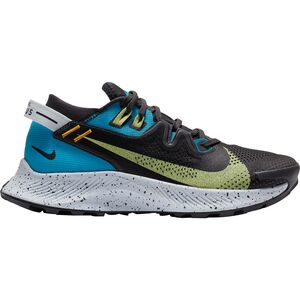 Nike

Pegasus Trail 2 Running Shoe - Women's
Nike

Pegasus Trail 2 Running Shoe - Women's
sale

$129.95

$103.96

-

$129.95
up to

20%

off
3 out of 5 stars from 4 reviews
5
4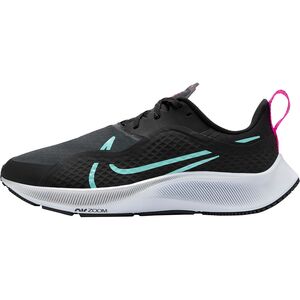 Nike

Air Zoom Pegasus 37 Shield Running Shoe - Women's
Nike

Air Zoom Pegasus 37 Shield Running Shoe - Women's
sale
Original price:

$129.95
Current price:
$77.97
Original price:

$129.95
40%
off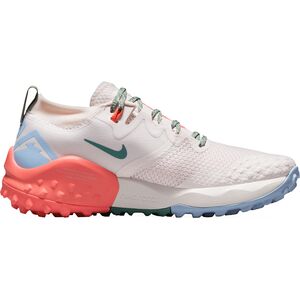 Nike

Wildhorse 7 Trail Running Shoe - Women's
Nike

Wildhorse 7 Trail Running Shoe - Women's
sale

$129.95

$103.96

-

$129.95
up to

20%

off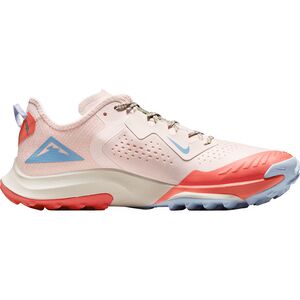 Nike

Air Zoom Terra Kiger 7 Trail Running Shoe - Women's
Nike

Air Zoom Terra Kiger 7 Trail Running Shoe - Women's
About Nike
The legend of Nike begins with an athlete, a coach, and a distribution agreement. The year was 1964, and University of Oregon's track and field coach, Bill Bowerman, went into business with former U of O runner Phil Knight. Originally known as Blue Ribbon Sports, the fledgeling distribution company got its start peddling running shoes at track meets throughout the northwest out of the back of Knight's car. But as you already know, Nike had bigger things in store.

The Nike success story might have turned out very differently, if not for Bowerman's insistence that he could build a better running shoe than what was available at the time. The duo's empire was built from the ground up, so to speak, beginning with the feet of the University of Oregon's track team. Bowerman's desire for progress and innovation led to his legendary experiments with wife's waffle iron, making soles for prototypes of the groundbreaking Cortez track shoe. The official release of the Cortez coincided with the 1972 Olympics; images of athletes in the Cortez sent sales of this new shoe bearing the now-iconic Swoosh logo through the roof. It was an instant success, and launched the Nike brand on its path to world domination.

Today, Nike's focus has broadened, but it remains committed to producing exceptional athletic footwear for men, women, and kids. Beyond shoes, Nike Sportswear makes running apparel, shorts, sweatshirts, jackets, socks, t shirts, backpacks, sun glasses, gloves, hats, pants, and yoga pants. Nike Snowboarding produces boots, jackets, snow pants, goggles, and base layers. Nike also makes watches and casual clothing.

From running shoes, to Michael Jordan's signature Jordan line, to the hugely successful SB skateboard line, Nike continues to push the envelope of shoe construction. Technologies like weight-shedding, impact-absorbing Lunarlon foam and the supportive filaments that make up Flywire construction are allowing Nike to produce its most advanced footwear to date. It doesn't matter if they're casual trainers or pro level performance footwear, if your shoes are adorned with the trademark Swoosh, they come with a heritage that few others can match.