---
Why We Like The Stash Stove
The notion that we might have to sacrifice coffee on the trail in the name of saving pack space is just one that we cannot entertain. Luckily, Jetboil felt similarly and created the lightweight, compact Stash Stove to maximize space without sacrificing the iconic performance Jetboil is known for. In fact, this stand-alone stove is the lightest Jetboil system ever made, tipping the scale at just over seven ounces. That's like the equivalent of a pair of socks. The titanium burner and 0.8-liter FluxRing cook pot ensure a rapid 2.5-minute boil time for everything from a hot cup of Joe right when we wake up to a quick dehydrated dinner after a long day on the trail.
Details
Jetboil's lightest stove system ever made for the trail
Cook pot with lid and handle make for easy maneuvering
FluxRing technology ensures a 2min 30sec boil time
Fuel stabilizer keeps everything stable in varied terrain
Nesting design offers compact storage for easy travel
Item #JETP03F
Material

titanium

Fuel Type

Jetpower

Boil Time

[0.5L] 2min 30sec

Burn Time

[100g canister] 36min

Heat Output

4500 BTU/h

Includes

Stash Stove, Cook Pot with Lid, fuel canister storage, fuel can stabilizer

Dimensions

4.4 x 5.1in

Claimed Weight

7.1oz

Manufacturer Warranty

1 year
Reviews
Q&A
Overall Rating
4.5 based on 52 ratings
Fits True To Size
Screen reader users: the following list provides a visual scale to illustrate the product fit. Please refer to the heading above for the fit type in text.
Runs small
True to size
Runs large
What do you think about this product?
View
Selecting an option will reload the available reviews on the page
5 out of 5 stars
November 27, 2023
Stash
I used this for backcountry hunting. This works very well. The only think that bugs me is the lid does not fit tight without fighting it. I will also be using it for the PCT next year.
Originally reviewed on ExpertVoice.com
5 out of 5 stars
November 22, 2023
Super light and compact! Have used it to make coffee and freeze dried meals along with using it as a burner for a small skillet. Won't go hunting without it!
Originally reviewed on ExpertVoice.com
5 out of 5 stars
November 16, 2023
Perfect for 2 night/3 day Family Backpacking Trip
We spent 2 nights backpacking with my brother-in-law's family - 5 meals plus a hefty amount of coffee. He had his white gas tank and it died during lunch the second day. That meant that this little Stash (with one canister) needed to work for 4 people the first night and morning, then 9 people for 3 meals - and it delivered! The compact and light design made it extremely easy to pack and the quick setup was extremely easy. We used a firebiner to light after a few tries, and a lighter would make it even easier. My BIL was so impressed, he went out and bought one for a week long canoe trip in Algonquin 2 weeks later. We still have gas leftover to use on our next trip, but maybe we will get a full tank, just in case ;)
Originally reviewed on ExpertVoice.com
5 out of 5 stars
November 8, 2023
Lightweight and Durable
Great piece of kit that is easily packable for hiking trips. Would highly recommend
Originally reviewed on ExpertVoice.com
5 out of 5 stars
October 25, 2023
Compact
Great little stove and pot for the backcountry excursions. Boils water quickly even in a wind. Used on multiple week long backcountry trips this year.
Originally reviewed on ExpertVoice.com
5 out of 5 stars
October 13, 2023
Light and Easy
This stove is great! Love how it packs so small and easy to use. At 6500 ft elevation it would boil is less than a minute. Having the canister fit inside is great and makes is take up that much less room in my pack. Can't beat the weight! I used this for both backpacking and for hunting! The one down side is that the lid doesn't snap on a tight as I would have liked and it does come off when pouring water from the pour spout. To keep the lid from falling off I would just put a little pressure on the lid while pouring. Other than that its a great ultralight option! Can't recommend it enough!
Originally reviewed on ExpertVoice.com
5 out of 5 stars
October 10, 2023
Light, fast, efficient
Let me start by saying I have been using Jetboil Products since before they hit the retail floor- I had a shop demo PCS in my store before they shipped their first retail units. Since then, I have owned the PCS, 1.5L pot, a Flash, 2 Genesises, a Luna side Burner, a Sumo, and a Minimo. I have also used or owned everything from a Svea 123 to an XGK to catfood stoves. Been there, done that. If what you want is to boil water for 1 or 2 people quickly and efficiently in a 3 season setting- look no further. I hope they expand this design to include a 1L and 2.5L vessel. But in the meantime, this is my favorite backpacking setup ever for just-add-water meals for 1-2 people.
Originally reviewed on ExpertVoice.com
5 out of 5 stars
September 15, 2023
Sawtooth Mountains
Worked great on 5 day trip in the sawtooth mountains in Idaho. Can't believe how small and light it is!

Originally reviewed on Johnson Outdoors
1 out of 5 stars
March 9, 2023
Failed after a couple days
Have stove on a 230g cartridge, lightly used for a couple days. Cartridge feels about 3/4 full. Opening valve this morning and no gas flow. Closed and opened a couple times and still nothing. Unscrewed stove from cartridge and see what appears to be a part of the stove stuck in the top of the butane cartridge. Stove worked great when it worked, but clearly there's either QC issues or a fundamental design flaw. I have used the original Jetboil in the past and was very happy with it.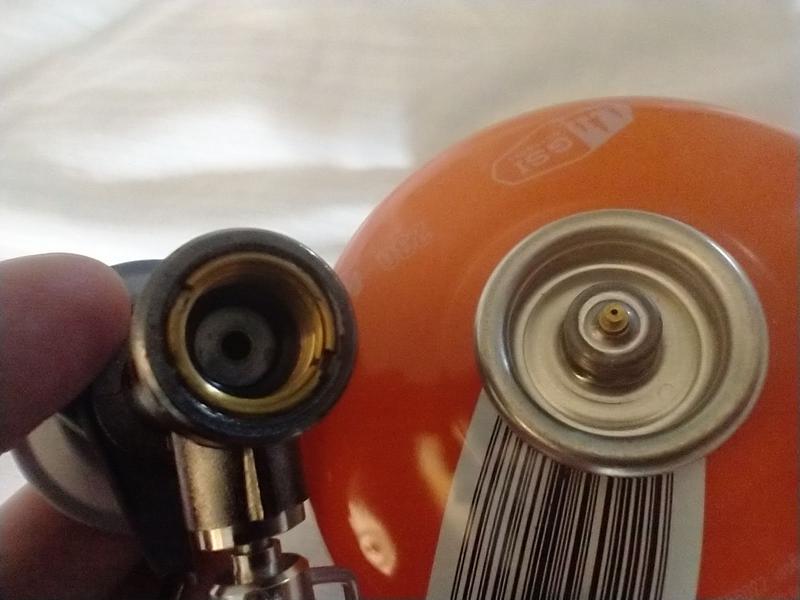 Originally reviewed on Johnson Outdoors
4 out of 5 stars
January 14, 2023
Like my Stash
I got this for Christmas and have used it many times. I love cooking in the 7 inch pan. It creates an even cooking area. The draw back is it goes out easily with just a breeze. Easy to restart.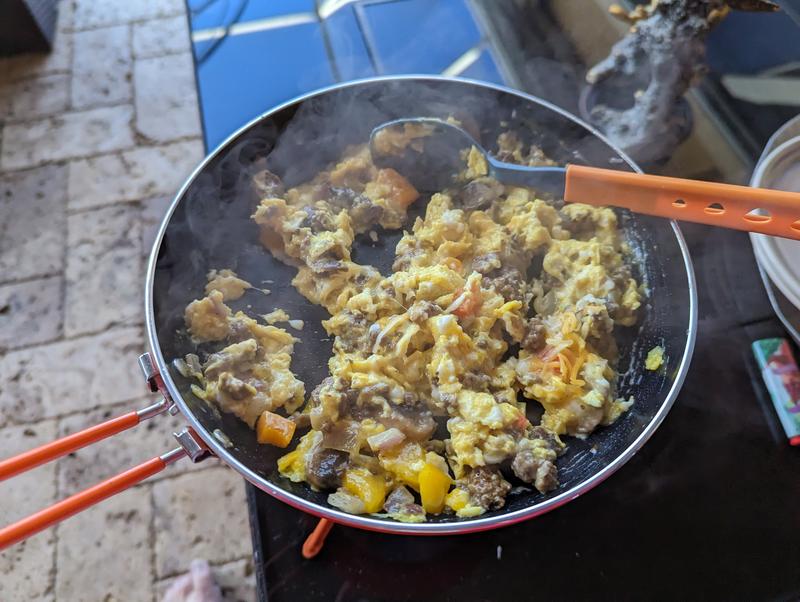 Originally reviewed on Johnson Outdoors
Need Expert Advice?
Our Gearheads Can Help
Would I be able to use the insulated mug from the Jetboil Flash on this stove??